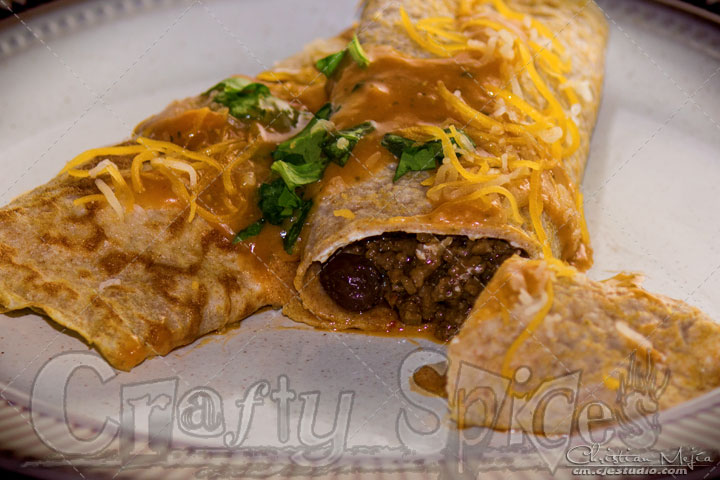 This is our second to last crepe week. For today we have a twist to the burrito and to the most known crepes. We are actualy making and serving crepes as burritos and so the name "Burrito Crepes". There is certainly nothing wrong with mixing dishes and cultures in one delicious meal.
We always start off with our basic Whole Wheat Crepe, and then go on from there.
This is a crepe done as a burrito, with ground beef Freshly made, rolled, top with sauce and shredded cheese.
Ready in:
90 minutes + 20 Minutes (Basic Crepe)
| Serves:
6 - 7
| Complexity:
Easy
Ingredients
12 - 14 Basic Whole Wheat Crepes

1 medium onion, finely chopped

1 1/4 pound ground beef

2 tbsp olive oil

1 cup raisins (Optional)

1/2 large red bell pepper, diced

3 garlic cloves, minced

3tbsp honey

1/3 cup chopped cilantro

1/4 cup fresh oregano ( 2 tsp dried)

1 tbsp teriyaki sauce

1 tomato, diced

1/2 tsp salt

1/2 tsp black pepper

Shredded cheese to top and garnish

Your favorite taco sauce to top (Optional)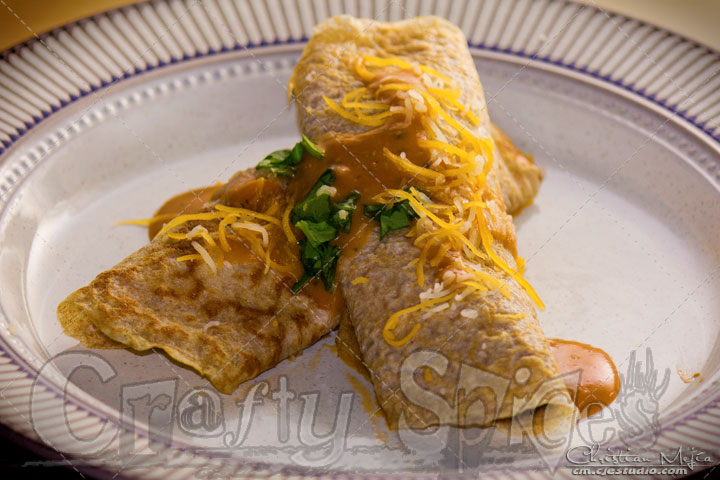 Directions
Add olive oil to a large pot at medium-high heat,

After oil is hot add onion, bell pepper, garlic, cilantro, oregano and cook for about to 3 minutes

Then add ground beef, tomato, teriyaki sauce, salt, honey, black pepper, and raisins. Bring to boil.

Reduce heat and simmer for 1 to 1 1/2 hours, stirring occasionally.

Place about 2 tbsp of the cooked groud beef in the center of a basic crepe and roll it, edge should be placed facing the plate.

Garnish with taco sauce and shredded cheese.
Be creative with you Crepes!
Enjoy!! our
Burrito Crepe
Hits: 8909