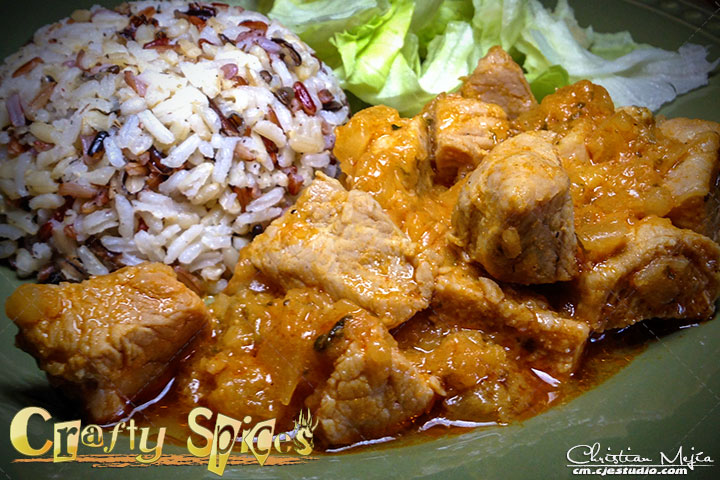 As of now you probably know that we are fruit people, and I just love to incorporate fruits into our everyday meals.

Pineapples are great with so many things, today we are sharing how we have been doing pork loin chops with this delicious fruit for so many years and every time we make it we try to serve it with something different.
Find out how easy it is to make 1 inch boneless pork loin chops combine with pineapple and delicious flavors and serve with your favorite side dish.
Ready in:
125 Minutes (15 Prep - 90 min refrigerated - 20 Cook)
| Serves:
4 - 6
| Complexity:
Medium
Ingredients
2lb boneless pork loin chops cut into 1-inch thick chunks

1/2 tsp kosher salt

2 tbsp oregano

1 tsp Freshly ground black pepper

2 teaspoon olive oil

1/4 cup chicken broth

3 Tbsp teriyaki sauce

1 (8 ounces) can of pineapple chunks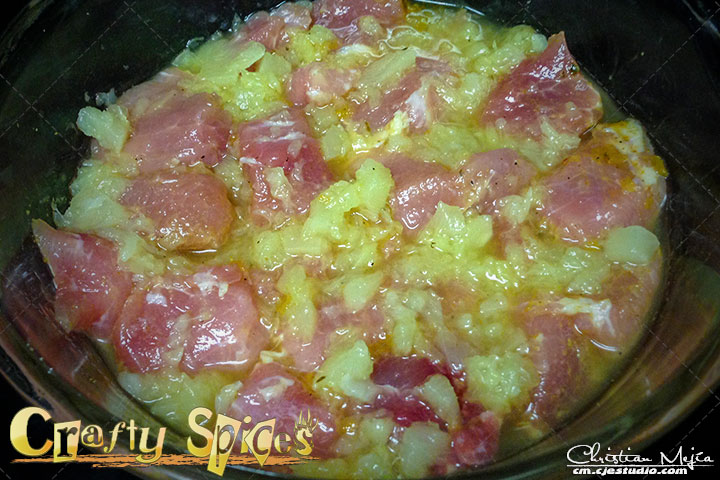 Directions
Season pork loin chops with salt, pineapple chunks, half of the pineapple juice, oregano, black pepper and 1 tbsp of teriyaki sauce, cover bowl and place in the fridge for at least 1 to 2 hours.

Add olive oil to a medium size pan and place over medium-high heat. When the oil seems hot add pork loin chops cook for 10 minutes then add mixture and remaining ingredients.

Continue to cook until pork loin is tender and juices have been reduced.

Remove from heat and serve.

The Slow Cooker Version:

The very simple version of this is to season the pork loin chops let them set for at leaf 2 hours then cook in a slow cooker for 6 hours with all the ingredients except the pineapples.

After that time mix pineapple juice with cornstarch add this mix together with pineapple chunks to slow cooker, change to medium and cook for another 30 minutes.
I actually prefer to cook it over the stove top, but either way turns out delicious.
Tell me how would you prefer to cook the
Pineapple Pork Stew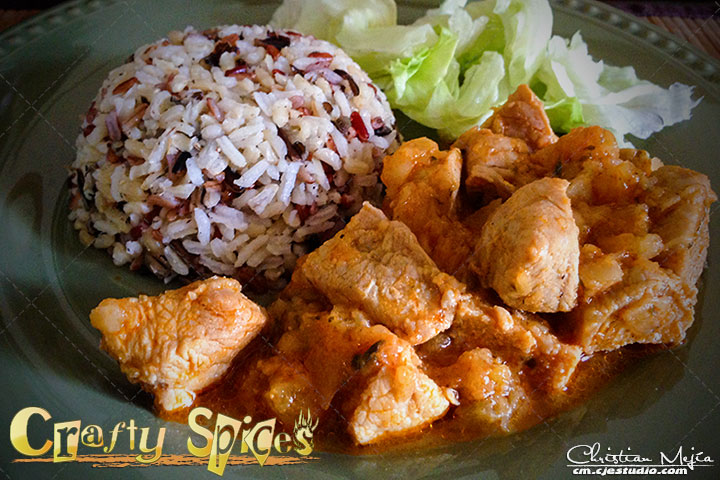 Hits: 5510