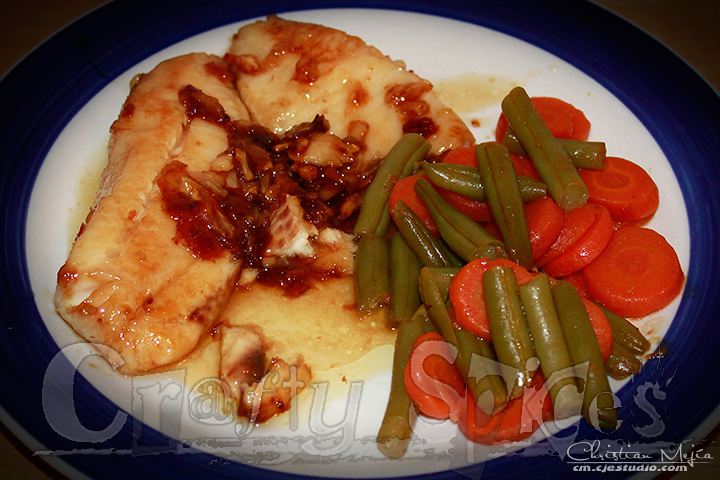 Fish is great for our health, and we can always find great ways to prepare it!

Most fish can be cooked in just a couple of minutes, and they would taste awesome, if you enjoy fish give this recipe a try.
Peach Mango Chicken?? Yes, and it turns out very yummy. I know that many people have questions about mixing fruits, spices and many things with other ingredients but for us is not uncommon to incorporate fruits and/or try new ingredients within our regular meals preparations.