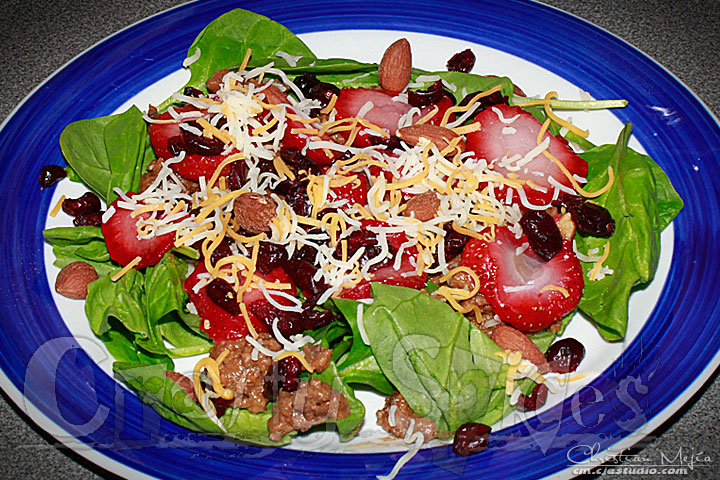 Yesterday I was really not in the mood of cooking, luckily we always have fruits and some type of salad. We had some leftover ground beef so I decided that we all would eat a mix salad. Here is what we did.

Sometimes is best to go with the flow and work with what you have and what you feel like.

Here is what we did.
Ready in:
5 Min
| Complexity:
Easy
Ingredients
1 1/2 Cup Spinach
4 tbs cooked ground beef or ground chicken
5 strawberries, stemmed and quartered
1/8 cup Dry Cranberries
Hand full Almonds
1 to 2 tbs shredded cheese
Directions
Spread spinach creating a base/bed for the rest of the ingredients.
Add ground beef or ground chicken
Then add strawberries and almonds
And top with shredded cheese.
Serve immediately.
Great for does day's when cooking is not on the menu.
Enjoy!
Hits: 5910