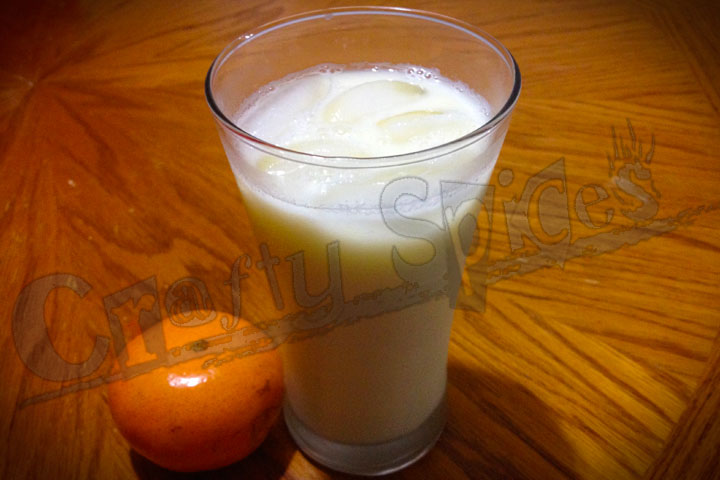 This is a very requested drink in the Dominican Republic and a favorite among visitors and residents alike. Morir Soñando, the literal translation would be "to die dreaming" and it it could not have a better name, as it is really indulging.
This is like a drink created for royalty, it's simple yet delicious, the trick is in the process, to keep the milk from curdling.
I've heard other ways of doing it, yet this is for me the simples and easiest, here it goes...
Ready in:
10 Min
| Serves:
8 - 10
| Complexity:
Easy
Ingredients
3 cups of crushed ice (Or ice cubes)

4 cups of orange juice

3/4 cup of sugar

7 cups of evaporated milk (you can use 2% milk)
Directions
Pour milk in a container and mix with sugar, stir well until all sugar has dissolved.

Add ice and stir for a few minutes, milk should be very cold.

Then slowly add orange juice constantly stirring.

Serve, relax and enjoy.

This is the traditional way, a twist to this well known drink is to swap the orange juice with Passion Fruit Juice, and it is equally tasty
Give it a try and tell us what you think...
Morir Soñando
Hits: 7327