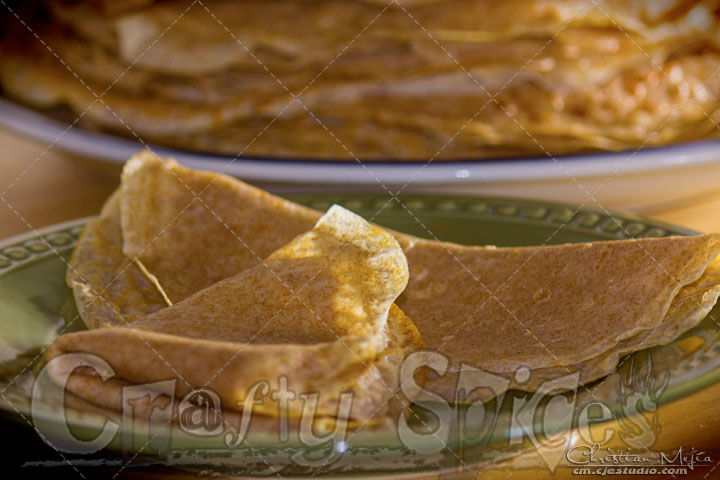 The word Crepes is of French origin, yet these days this is as close to an international dish as we will get. Crepes are made of a very simple egg mixtures, many countries have their own variation on how to make them and how to serve them.
Here at Crafty Spices September is going to be a month of Crepes, we will be featuring many ways of eating and serving crepes.
Hope you join us in this Crepelicious September Journey.
Ready in:
20 Minutes (7 Prep - 13 cook)
| Makes:
8 - 10 crepes
| Complexity:
Easy
Ingredients
1 cup whole wheat flour
3 eggs
1 1/4 cup milk
1/s tsp salt
Vegetable oil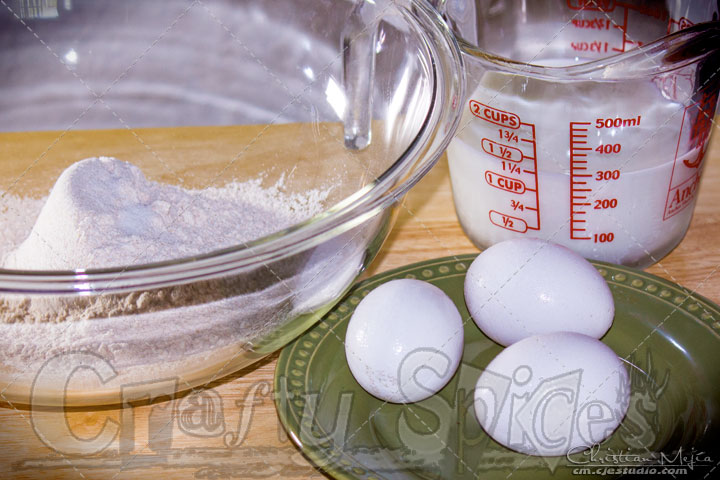 Directions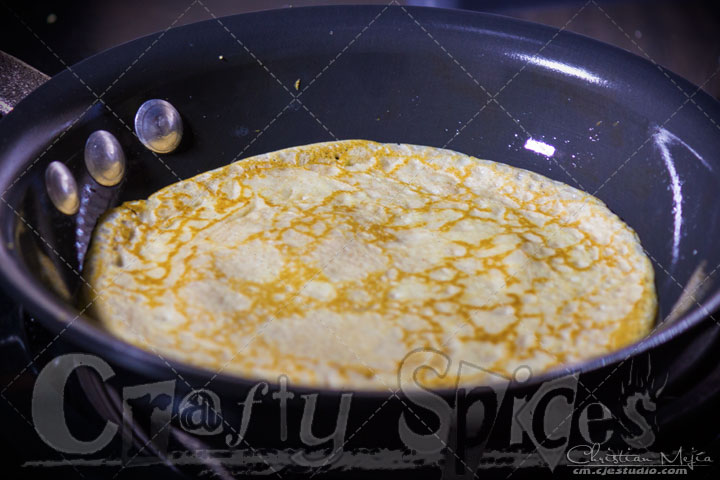 In a bowl stir flour and salt, make a small well to add eggs and approximate a 1/4 (no need to be exact) of the milk.
With a wooden spoon beat well combining in all the flour, slowly add the remaining milk. and mix well.
Add a very small amount of oil to a pan just enough to cover the base, place over high medium-heat
After oil is hot pour approximately 3 tbsp of batter while tilting the pan to make the batter cover the base to form a thin and even crepe. Cook until lightly browned underneath then flip to cook the other side (this side will cook much faster than the first).
Repeat the process until you run out off batter.
Crepes are great as a main dish, a snack, appetizer or side dish. Serve with savory or sweet toppings as we will continue to explore this month.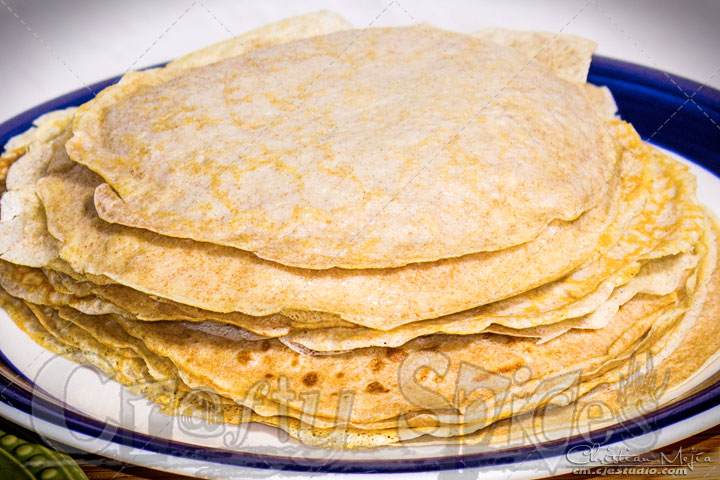 Hits: 5894