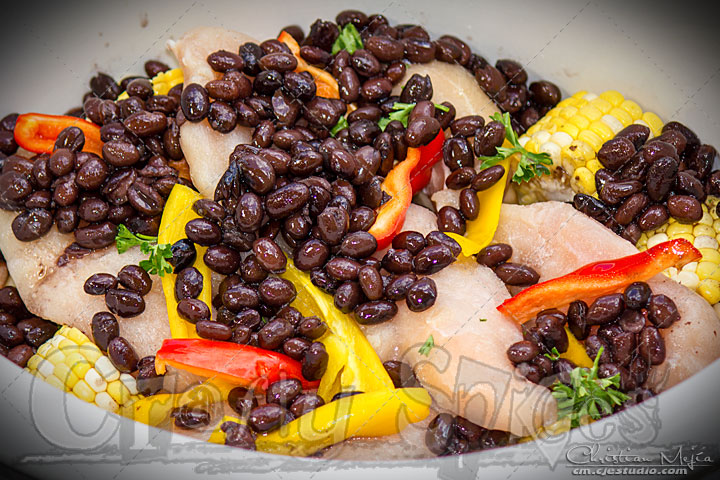 There are some days where we know we will not have time for cooking. So what do you do? Some may say order out, or go eat out, well if we are at home we are not running out to go and buy food, it's just not happening. We will make something (sometimes not sure how or when) but by lunch time there will be food in the table.

This is one good reason to have a crockpot, as most of the recipes it's just place all the ingredient in it and let it cook.
Ready in:
5 Hours (15 min Prep - 4.45 H Cook)
| Serves:
3 to 4
| Complexity:
Easy
Ingredients
6 to 8 Chicken breast
2 Potatoes
3 chopped scallions
1 red Pepper
1 can of black beans
8 to 10 baby carrots
2 tbsp chopped fresh cilantro
1/2 cup of Italian dressing
2 Cup of water
1 Orange Pepper
8 or 10 Slices of pepperoni cut into small pieces
1 tsp of salt (or to taste)
2 cob Corn (cut into quarters)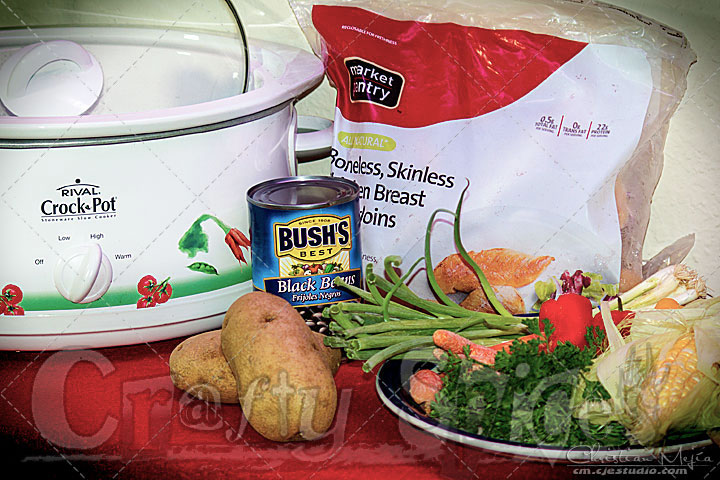 Directions
Prep all ingredients by washing, pealing and cutting in medium size pieces.

Drain and wash black beans, set aside
Place the potatoes at the bottom of the crockpot then the carrots.
Add half of the cilantro and half of the scallions (green onions).
Then add the Chicken and the remaining ingredients, adding the black beans last.
Cook on high for 5 to 6 hours or on low for 7 to 8 hours depending on your crookpot, use a fork to check the potatoes softness.
If you want to cut the cooking time, a trick I use is after prepping the potatoes and carrots I put them in the microwave oven for 10 minutes with just a small amount of water. This will cook them half way and they would finish up in the slow cooker.

Something easy and healthy for a hectic day.

Do you have some easy crookpot recipes? share them with us, we have a few, but I would love to try some new ones.
Hits: 6378