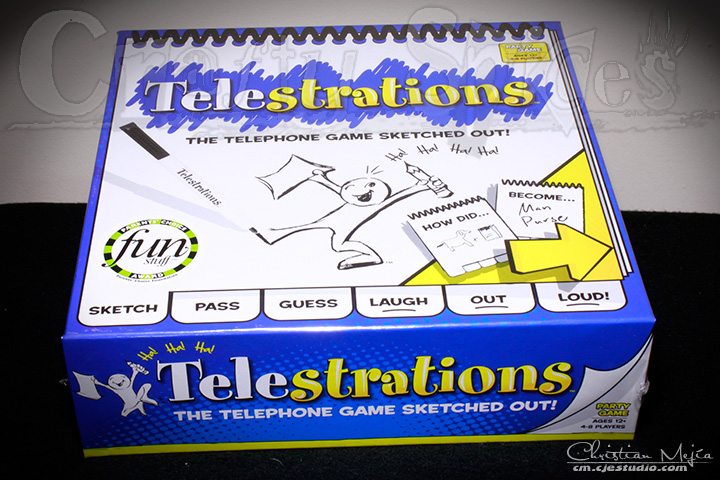 Do you remember the telephone game? Have you played Pictionary? Take the best of both games, add a twist to and you get Telestration... This is why it is called "The telephone game sketched out!"
We love Game nights, plus it's a great way to spend time with family and or friends.
When we receive Telestrations for review, I was so excited I mention it to a couple of friends and we had to schedule a game night as soon as possible, we all wanted to play.
Play, write, draw and have Fun!
Telestrations
By their own words "Draw what you see, then guess what you saw. All players simultaneously sketch, pass, guess & laugh to reveal hilarious and unpredictable outcomes!"
Is an easy to play family game that comes neatly package in a box containing:
Over 1,1700 words (Cards: This side / That side)
8 Erasable Color Coiled Sketch Books/il>
8 Dry-Erase Markers
8 Clean-up Cloths
1 60 second sand timer
1 die
Instructions Manual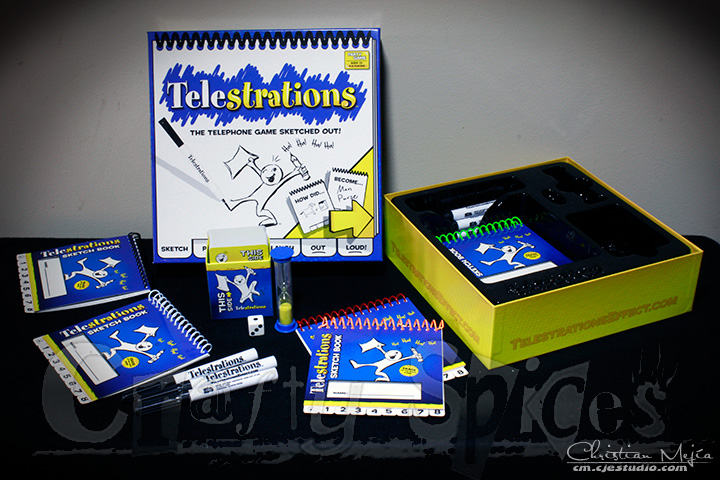 It's very simple to play and up to 8 players can play at a time, each player receives an erasable sketch book (they all have different color coiled for easy identification), a dry-erasa marker, a clean-up cloth and a word card.
Hits: 8563