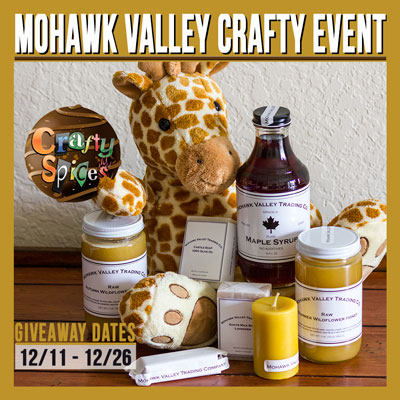 Going all green or all natural may turn out to be close to impossible for people like you and me that live on a budget, but that does not mean that we can't do little things to do better to our planet and our bodies.

Little things do count and they can make a big difference in the long run. As a parent we always think of the future of our children and one way to help them have a better future is by living a healthier life today.
Slowly but constantly we have been going as natural as possible, this is just one of the reasons I'm very excited to share with you this review about the Mohawk Valley Trading Co. Products.
Healthy Natural Products!
Product Description:
Below are the names and descriptions of each of the products that I received.
Pure Maple Syrup: High quality syrup made mostly from sugar maple sap, which is lower in sugar.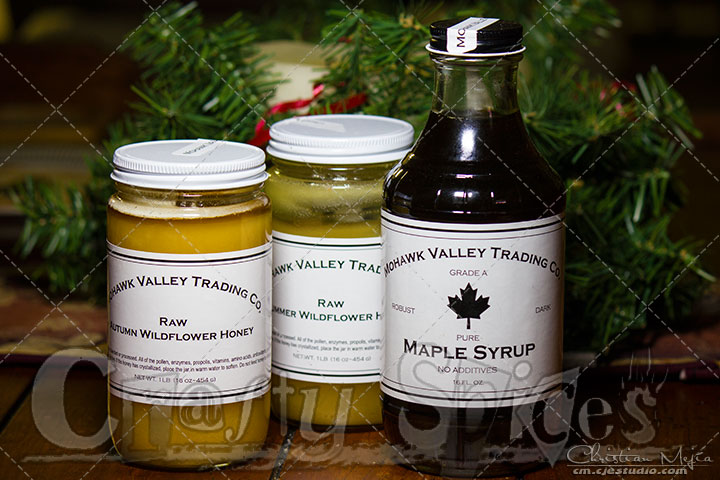 Raw Summer Wildflower Honey: Or polyfloral honey that is collected from April thru mid-late August in Southern Kuyahoora Valley & Central Mohawk Valley regions of Upstate New York.
Raw Autumn Wildflower Honey: Or polyfloral honey, that is collected from August thru October in Southern Kuyahoora Valley & Central Mohawk Valley regions of Upstate New York. .
Beeswax Candle: A candle that does not contain any additives or synthetic chemicals, burns clean made from the melted and filtered caps that seal the honeycomb and the honeycomb itself.
Pure Beeswax: Is a wax made inside the hive of honey bees, it is used by the bees to build the honeycomb cells. Use by humans for include making lip balm, lubricant, to make lotions, Waterproof leather, to make crayons, shoe polish, and many others.
Castile Soap: All natural handmade soap with plant oils, recommended for sensitive skins.
Goat's Milk Lavender Soap: This is an all natural soap made using a base of unprocessed goat milk, which offers many benefits, the main ones being: good source of vitamin A, moisturizing properties, helps in the removal of dead skins cells, and many others.

Our Experience and opinion:

I really don't know where to start, we have enjoyed each and every one of these product, I love honey but I will be honest I had never really tried a honey like either one of these, I loved the Raw Summer Wildflower Honey which is thick and great for spreading on toast or crackers, it taste as a sweet spread. The Raw Autumn Wildflower Honey on the other hand has a more liquid consistency, I found it to be very sweet yet fantastic to add to my morning or evening tea.
Then there is the Pure Maple Syrup, Oh my... How could I ever go back to the pancake syrup that they sale in our local supermarket.
We have been able to enjoy a candle light without a scent and have been pleasantly surprised over and over as to how the Beeswax Candle holds the bright natural looking flame for a long period of time, another great thing we did not get that burning smell ones we turned it off.
We used 1 of the Pure Beeswax Bars to make homemade lip balm and we love it, since it does not have a scent so I don't feel I'm eating strawberries or something like that, plus if I wished I can add any flavor to it (I prefer it without a flavor)
Last but certainly not least the Natural Handmade Castile Soap and the Goat's Milk Lavender Soap. While we are familiar with Castile soaps and have tried many different brands we have enjoyed the silkiness, the smell and the after feel of this soap. I also feel confident using in with our little girls and my oldest says that she "loves this soap". As for the Goat's Milk Lavender Soap I had never use a soap that would leave me with such a great feeling, I have even used it for my face and really like it.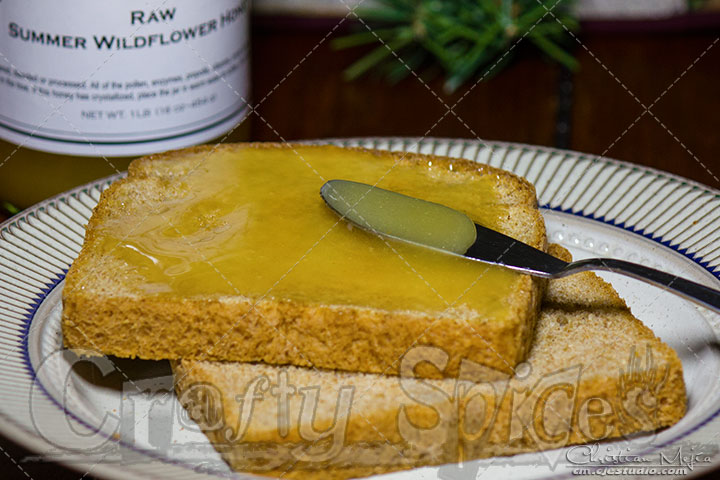 Our final thoughts: Great Products, good taste, all natural, and excellent prize.
The Company and Purchasing Information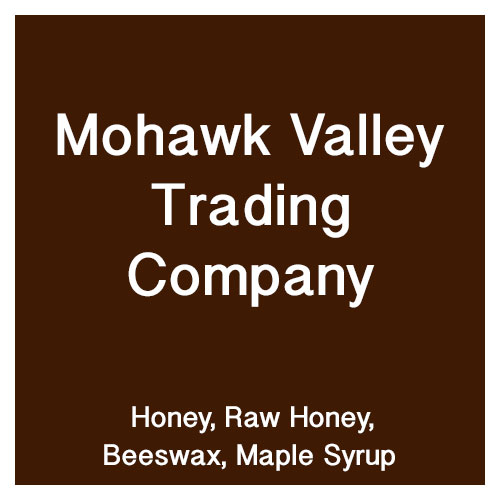 Since 1991 the
Mohawk Valley Trading Company
has offered the highest quality unprocessed natural products, from maple syrup and honey to natural skin care products and handmade soap.
To find more information about Mohawk Valley Trading Company or to purchase any of these products stop by their
Website
, send them an
Email
, or give them a call 315-519-2640

Win It:
Follow the rules on the Rafflecopter and enter for a chance to win. One lucky winners will be selected to receive a Gran Prize Pack ARV: $80.00 (One 16 oz. Glass Bottle of the Grade A, Robust, Dark, Pure Maple Syrup; One 1lb Glass Jar of Raw Summer Wildflower Honey; One 1lb Glass Jar of the Raw Autumn Wildflower Honey; One, 1.5" x 2.5" Beeswax Candles; One bars of Natural Handmade Castile Soap, and 1 Goat's Milk Lavender Soap). This contest is open to all U.S. and Canada residents age 18 and over, void where prohibited. The winner will be notified via email, he or she will have 48 hours to respond, if not another winner will be selected.

Good Luck.
Current Giveaway embedded Code:
{xtypo_sticky}
Disclosure:
No monetary compensation was given for this post. I received free products that facilitated this review. All opinions are 100% my own and may not reflect those of others or yourself. All entries will be verified. For our full disclosure and PR Info
Click Here
.{/xtypo_sticky}
Hits: 17303