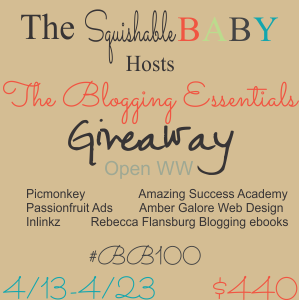 The Blogging Essentials Giveaway!!!
Hosted and organized by The Squishable Baby.

It's awesome to be able to promote and or help a fellow blogger. This is a Great opportunity for any blogger, come and join us for a chance to win and boost your blog.
Giveaway dates:
Note and Disclosure: I'm not running this giveaway. I'm just a messenger.
This giveaway is part of the Boost your Blog - Giveaway challenge (#BB100). The purpose of this giveaway is to boost another bloggers blog - whether they are a new or a seasoned blogger. I am hoping that the winner will be provided with the necessary tools to either start their blogging journey on the right foot, or improve upon the blog that is already started. I have gathered a variety of exciting tools. One winner will receive:
Read the review of these two great ebooks here.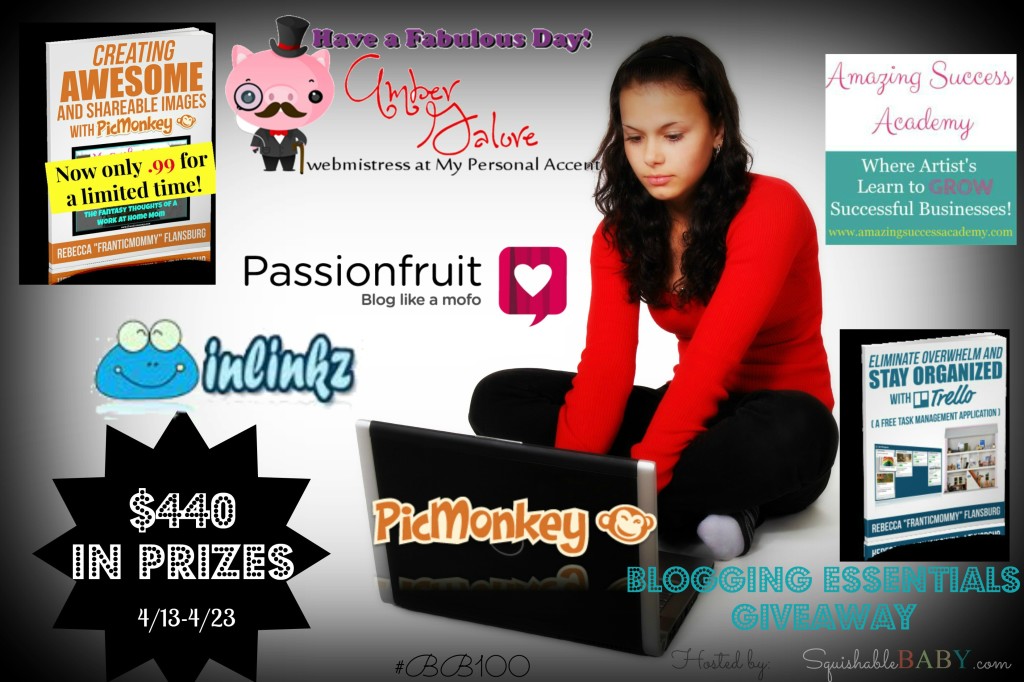 Enter below for your chance to win this grand prize!
The Squishable Baby, Boost Your Blog Participants, and participating bloggers are not responsible for prize distribution.
Hits: 4456