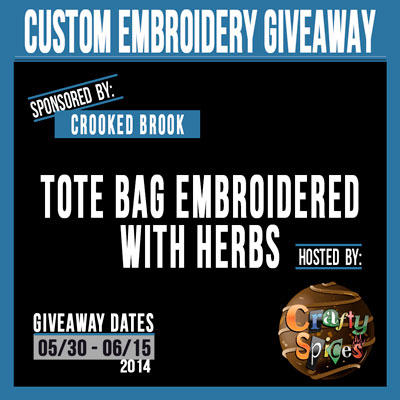 Just in time for the farmer's market season!!!
Crooked Brook is sponsoring a
Custom Embroidered Tote Bag
Giveaway just in time to "tote" your stuff from the farmer's market!
Tote bags have become one of the most used bags in America. They can be utilized for a multitude of purposes, which explains why they have become so popular. These bags are truly an American Classic. For those looking for convenience and ease of carrying things, the tote bag is often the best suited for the job.
One winner will receive two, 100% cotton
canvas tote bags personalized
with two of the winner's favorite herbs embroidered, one on one side, of each bag.
Images of the embroidered stitch outs can be found here:
embroidery designs
.
Here is the list of herbs that winners can choose from:
Basil
Caraway
Chamomile
Chives
Coriander
Cumin
Dill
Fennel
Lemon Balm
Marjoram
Myrrh
Oregano
Parsley
Peppermint
Rosemary
Sage
Spearmint
Tarragon
Thyme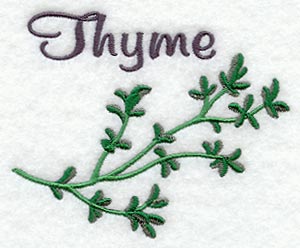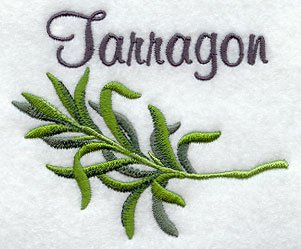 The word tote started to be used back in the mid 1700's and literally means to carry, with technically unknown origins; originally attested in Virginia. The Oxford English Dictionary questions the popular theory of its origin in a West African language (cf. Kikongo tota "pick up" and Kimbundu tuta "carry, load," linked to Swahili tuta "pile up, carry").

Embroidery a form of art that involves decorating a surface, typically fabric, with designs created by using a needle and thread (or yarn) that started out as a form of hand sewing and eventually advanced into a type of machine sewing. The exact origins of embroidery are hard to pinpoint, but there are many early examples that have survived throughout the centuries from ancient Egypt, Northern Europe and the Zhou Dynasty in China. In many cultures throughout history including ancient Persia, India, Japan, Byzantium, medieval and Baroque Europe - embroidery was a sign of high social status and wealth and became a hugely popular art form.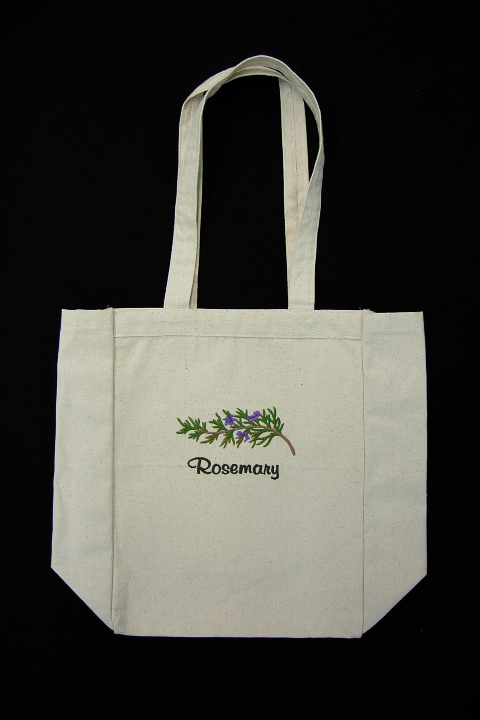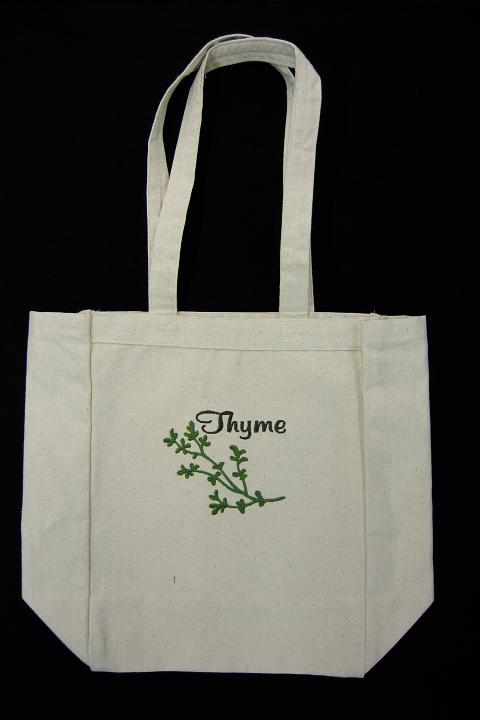 Crooked Brook has and features a large variety of stock embroidery fonts and stock design embroidery and you are able to combine to create custom messages and feature them as you wish.

The Company and Purchasing Information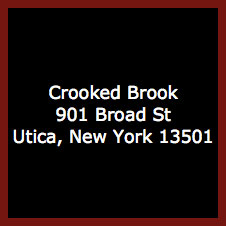 Crooked Brook offers high quality custom embroidery on many different products!
For a limited time our readers are granted a 20% discount on all Crooked Brook
custom shirts
(embroidered or printed),
custom polo shirts
(embroidered or printed),
custom sweatshirts
(embroidered or printed) or
custom hoodies
(embroidered or printed)
custom lab coats
(embroidered or printed) and
custom embroidery
from now through 06/15/14 with the Coupon Code "Crafty Spices Custom Embroidery Giveaway".
Win it!!
Follow the RULES on the Rafflecopter and enter for a chance to WIN. This contest is open to US residents 18 years or older reciding in one of the 48 contiguous states, Physical address required for shipping; no PO boxes, void where prohibited.
Crooked Brook will ship the prizes to the winner within 30 days of contest end. If address is undeliverable or prize is unclaimed and sent back, winner is responsible for re-shipping charges.
Good Luck.
Current Giveaway embedded Code:
Disclosure: I received one or more of the products mentioned above for free. Regardless, I only recommend products or services I use personally and believe will be good for my readers. For our full disclosure and PR Info Click Here.
Hits: 10284