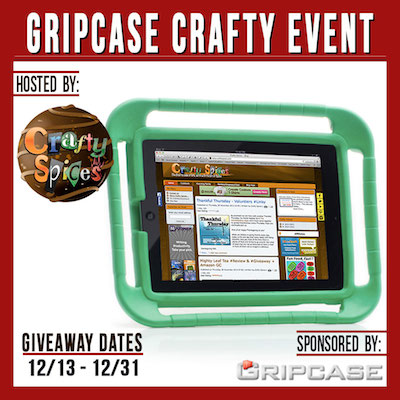 At our house we love technology and tech-gadgets and our little girls are not to be ignored on the subject. We have both our 14 month and our soon to be 4 year old playing around with the iPad. This being said we always keep in mind the protection of out "tech-toys" not really toys but this is what they think of them.

We were exited to receive a Gripcase for review, we wasted no time. The same day we got it we put it on the iPad and Kira (our oldest) loved the fact that it was Purple (her favorite color).
Some may say or ask, why give or lend an iPad or any expensive piece of technology to a baby or a toddler, our take on this is that while we do limit the time we expose them to these equipments they have many educational apps and things they cane do to farther their knowledge. We are one to take advantage of every learning opportunity we have with or without gadgets. And this is why we let them use the iPad always being concern of the safety of the tablet itself.
We were really happy to learn that Gripcase is currently running a promotion where for every Gripcase that you buy they will donate one to the school of your choice. We love working with companies that help the community. Find out more about this promo by clicking here

Product Description:
Gripcase as a company started with the iPad case and today offers stands and accessories for the iPad and iPad Mini as well.
The Gripcase : is an iPad cover, design with children in mind. Vibrant colors and kids friendly material.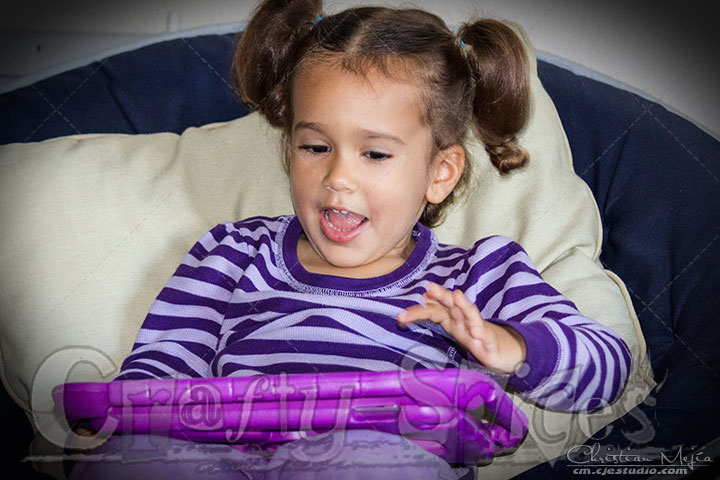 Our Experience and opinion: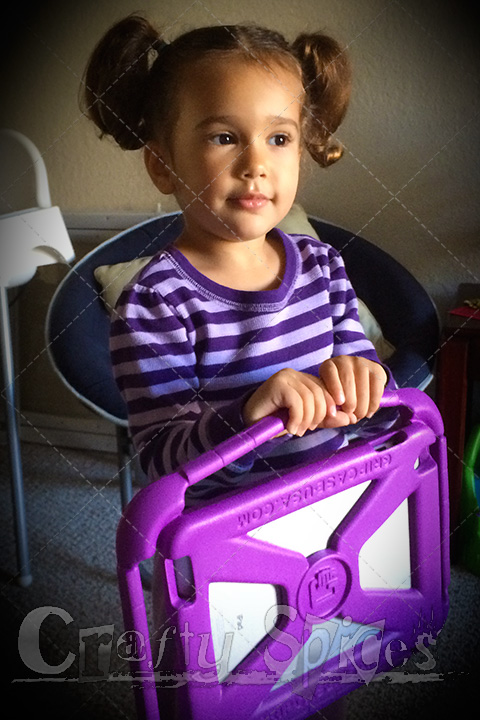 There are many things to keep in mind when choosing a case for an iPad that a child will be using. While by looking at the pictures I had an idea about the Gripcase. As soon as we received it and put it to use we appreciated the well taught design.
Both of our daughters are able to grab the iPad via the Gripcase with ease, as a matter of fact our youngest, whom is 14 months loves to take it from any location and head out running to avoid anyone taking it from her.
The material it's made of is very children friendly and while I love it, the handles did give me some concerns as the are ver flexible and give the impression that they can break yet it has passed the test as we have our girls have pulled it from here to there and they have not shaped at all.
Kids love to have things on hand, but sometimes it's good to place the iPad on the table and one disappointment is that this cover does not have a build in stand, Gripcase does sell one yet we have not tried it.
I really like the design and how it is very child-friendly, I do think it's missing a screen protector, sometimes when one of our girls is caring the iPad via the Gripcase and we are on the go and it hits something, I'm always concern that it could scratch the screen as it's unprotected in that area.
Both our daughters love this case, specially our oldest (4 years old), she get's to carry the iPad around confident about what she is doing and even brags about it with her friends. We enjoy watching her be happy with what she has and love the fact that it fits perfectly her little hands.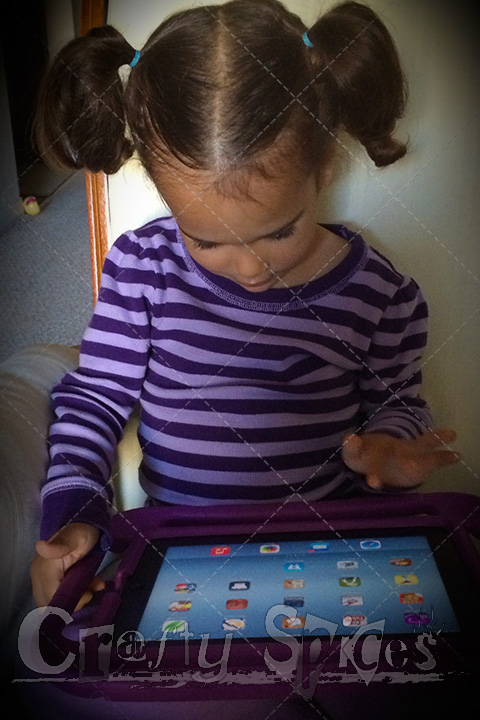 Pros: Easy handling and grip, good protection from side impacts, great for little hands, and lovely colors.
Cons: No stand included, and no screen protection
Our final thoughts: While we have some concerned about the resistance of the handles, we consider the case a big-hit for children, made of kid's friendly material and a good fit for any little one.
The Company and Purchasing Information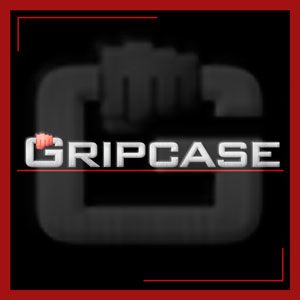 Gripcase
: Is a Company born out of a necessity presented to a family and their child. Allowing a little two year old to play with an iPad, while protecting it in a stylish matter. In their own words this is a "business that was built on the principles of hard work, innovation, trust, and community".
To Purchase your very own Gripcase and / or to learn more about Gripcase and it's products find them at:
Website
//
Facebook
//
Twitter
//
Pinterest
Army Wife & Mommy
-->

Win It:
Follow the rules on the Rafflecopter and enter for a chance to win. This giveaway will begin December 13th and will end December 31st. One lucky winners will be randomly selected from all valid entries and verified to receive a Gripcase (Winners color choice). This contest is open to all U.S. and Canada residents age 18 and over, void where prohibited. Winner will be notified via email, he or she will have 48 hours to respond, if not another winner will be selected.

Good Luck.
Current Giveaway embedded Code:
Disclosure: No monetary compensation was given for this post. I received free products that facilitated this review. All opinions are 100% my own and may not reflect those of others or yourself. All entries will be verified. For our full disclosure and PR Info Click Here.
Hits: 6992