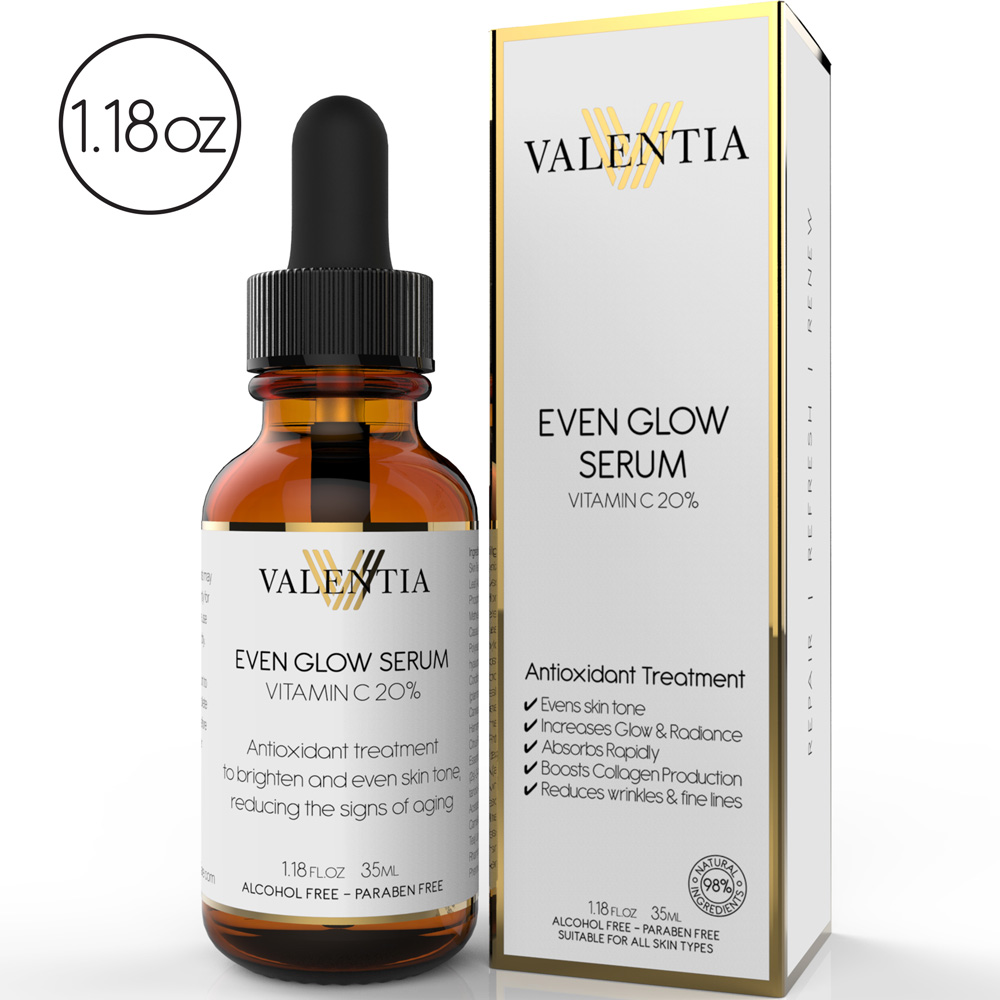 While I'm not getting any younger, I really don't consider myself to be old, actually I am pretty young considering the life I hope to have ahead. All that being said I am just recently starting to try different products, mainly natural and organic ones, to find the best fit for me, in order to start a skincare routine that I can be proud of, and can keep my skin nice and clean.
Many companies / products claim to do this or that without the background or having so many chemicals in there ingredients. I for one thing like to think twice before applying any product in my face. So when I was asked to review the Even Glow Serum I did some research and was fairly pleased with the results, so I agreed to give it a try. I love that it's 98% Natural, 75% Organic and is actually made here in the USA reducing the carbon footprint left behind.
I am giving Even Glow Serum a test run and have been applying it daily to my face. As I apply the Serum it feels soft and delicate, the gold bold color accompanied by the orange citrus scent makes me feel like royalty, I gently move my fingers through my face and neck appreciating the non greasy yet silky like feel. I let it complete dry (the skin absorbed it fast) before applying anything else.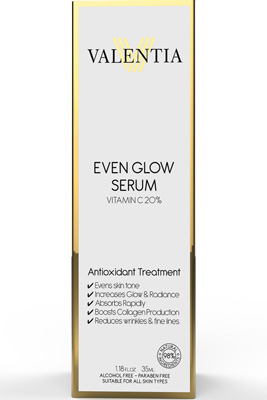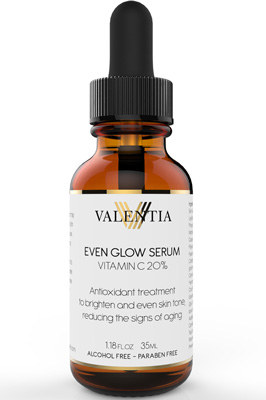 It's not a miracle worker, and I did not expect it to be. I have seen a difference in my "baby face", the main thing being: how I notice that it has even-out the skin tone across my face, this is something that I struggle a lot and I know that many women have this same problem.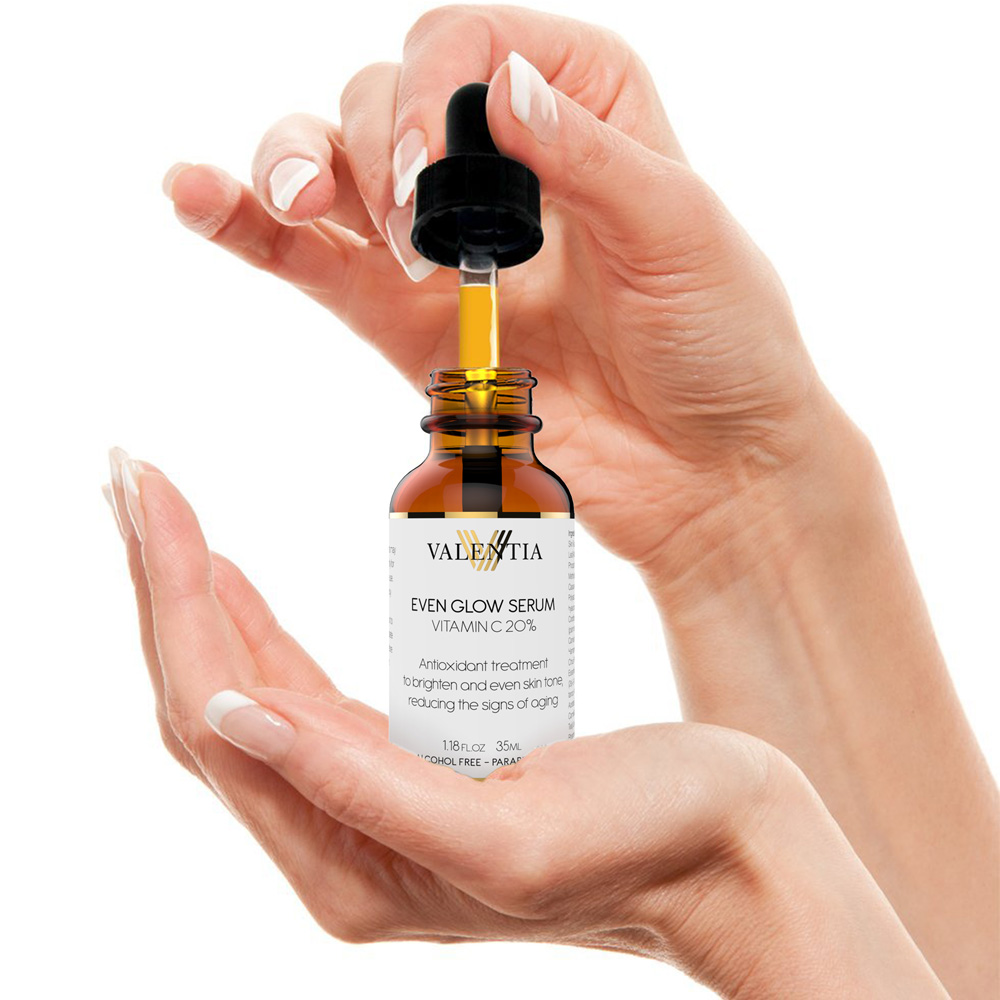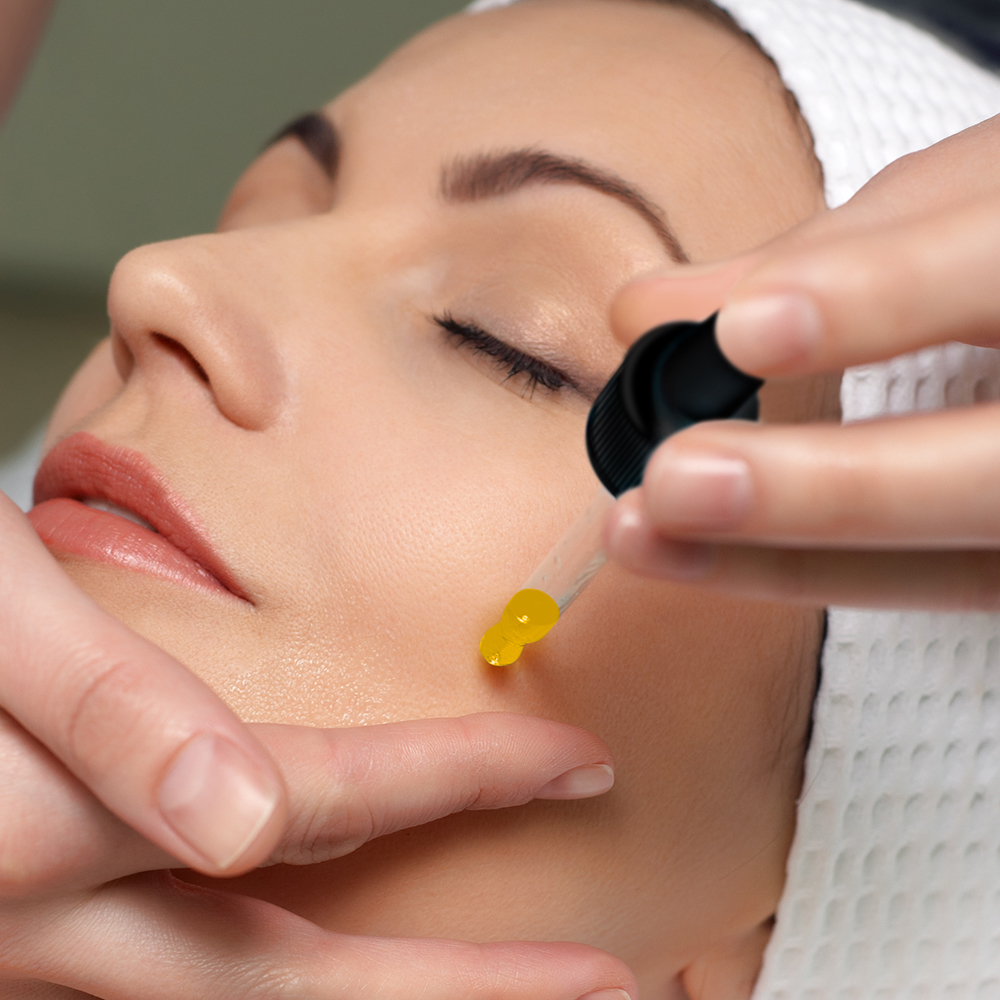 Another thing that I really like about the Even Glow Serum is the amount of Vitamin C that it contains. With our every day rush we are most likely not including our daily dose of vitamin C, not in our body and not in our skin, so having 20% of vitamin C plus all the other great natural and organic ingredients all in one little cute bottle makes it all very simple to use and absorb even for my very hectic life.
Many studies have been made and as of today findings are that vitamin C not only boost the body's immune system but also provides other great benefits as it helps keep the skin tight, smooth and better looking. Valentia Even Glow Serum an Antioxidant Skin Treatment with 20% Vitamin C is a great product to incorporate in our skincare to help us keep our skin looking radiant.
You may purchase the Vitamin C serum through Amazon. This 1.18oz bottle has a regular price of $70.00 and is now on sale for $35.00 with Free shipping.
Disclosure: I received one or more of the products mentioned above for free using Tomoson.com. Regardless, I only recommend products or services I use personally and believe will be good for my readers. For our full disclosure and PR Info Click Here.
Hits: 8763