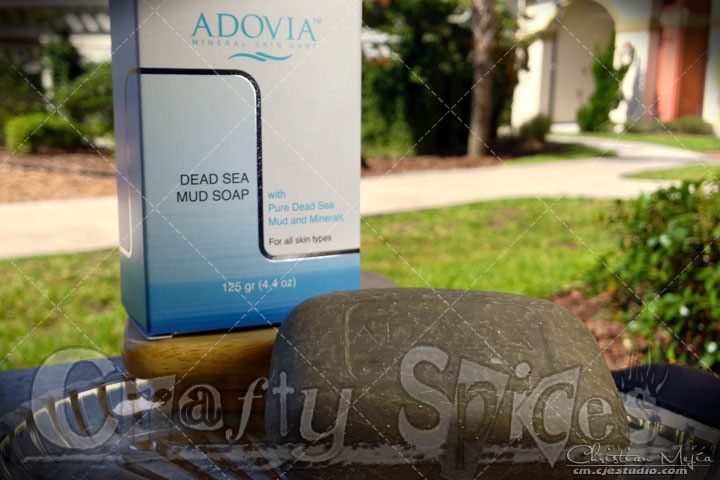 Continuing in the quest of finding the right beauty and skincare products for me, I agreed to review the Dead Sea Mud Soap and see how well my skin (specially my face) would do with this specialty soap.
Having tried other Adovia products before and being very satisfied with them I was confident that I was going to like this soap, although I was not totally sold on the part of it being a bar instead of a liquid.
The packaging is simple and elegant, a good representation of Adovia's product line. The Soap is an all natural black mud soap made of a combination of minerals derived from Dead Sea Mud, it has the word Adovia imprinted on it, and feels somewhat rough to the touch.
I normally wash my face with a liquid cleansing soap, yet as of today it's been about two weeks since I have swapped my cleanser with the Dead Sea Mud bar Soap, to which I have grown comfortable using. Contrary to how the bar of soap feels in our hands, since I make a foam to wash my face it does not feel rough at all, instead it feel nice and refreshing.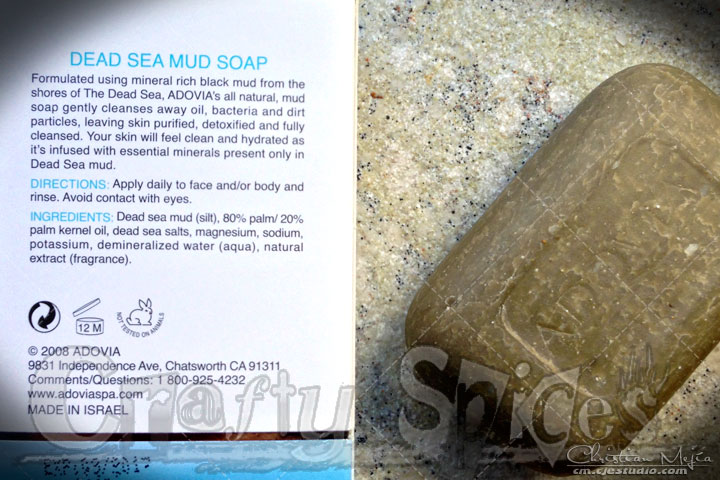 I apply it and leave it for about a minute then rinse it off, I dry my face and find that it feels clean and soft. Even after a few hours my face feels clean, and with just the right degree of moisture, it does not feel dry or greasy at all.
I would have preferred it to be liquid, but if I was going to by a bar of soap to wash my face this would be it. This soap is also said to help with acne breakouts while moisturizing the skin.
The Company and Purchasing Information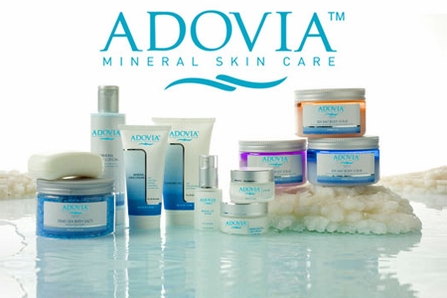 All Adovia products (As of this post) are made in Israel with Genuine Dead Sea Minerals as the key ingredient. They offer a unique formula estimating healing by the power of the mineral in the Dead Sea and natural botanical ingredients mainly form the earth.
Some of the ingredients incorporated in their natural combinations are Dead Sea Salt, Mud and Minerals, Aloe Vera, Shea Butter, Vitamins C, A and E, Seaweed, and others. A place to purchase Adovia products is
Amazon
Disclosure: I received one or more of the products mentioned above for free using Tomoson.com. Regardless, I only recommend products or services I use personally and believe will be good for my readers. For our full disclosure and PR Info Click Here.
Hits: 6608