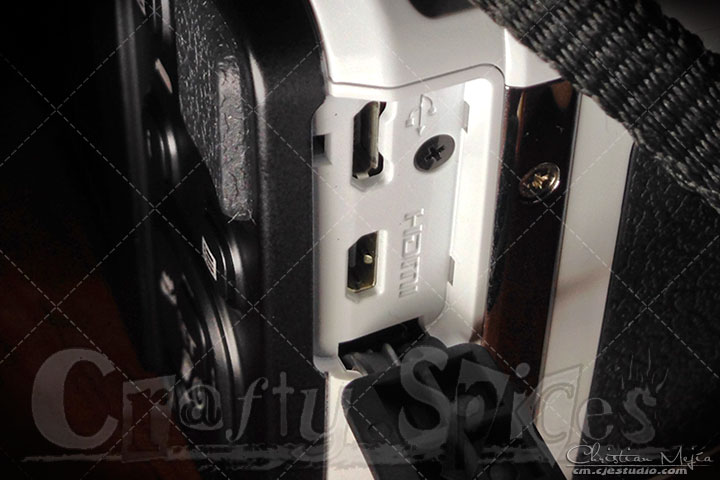 Power Connector & HDMI output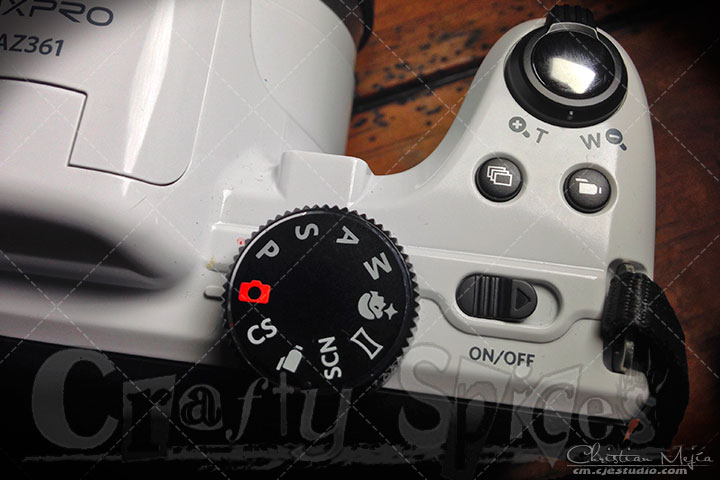 Top Panel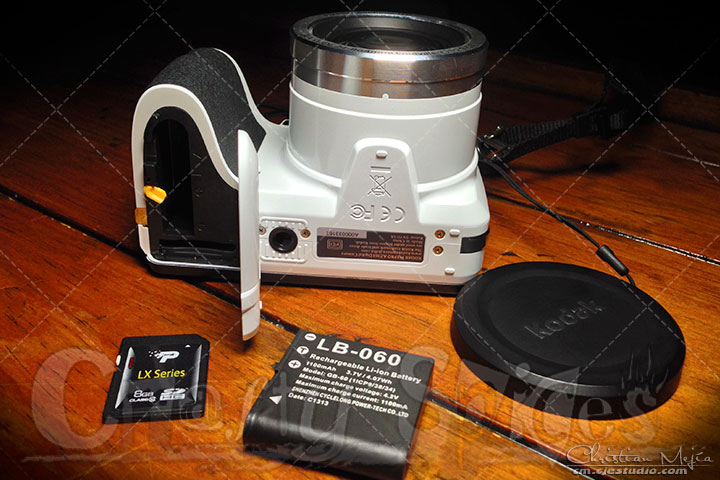 Bottom View (Memory not included)

Features:
16.15 megapixel resolution with high-quality still images and video recordings
4.3 - 154.6mm zoom lens with 36x optical, Equivalent to a 24-864mm lens on an analog camera with TTL Contrast, Single AF, Multi-AF, Auto Focus
720p HD Movie Recording, Face Detection Technology, Optical Image Stabilization and Blink Detection
A built-in pop-up flash with Red-Eye Reduction, Forced Flash, Auto On/Off and Slow-Sync Flash
Face Beautifier and Panorama Effects
3.0" LCD screen featuring Graphical User Interface, color LCD screen, QVGA

Our Experience and opinion: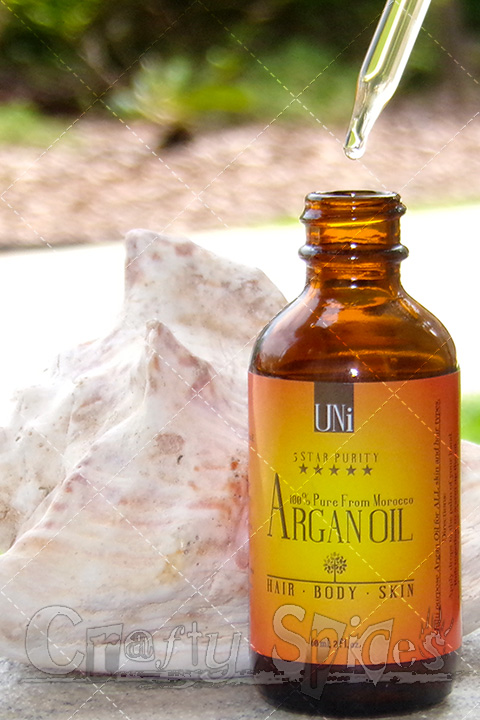 "Product Shoot, Depth of Field"
Focal length: 18.4 - F number: 4.2
Exp Prog: 3 - Ex time: 1/300

We have been using this camera for some time now and have become really familiar with it, as much as I would like to just put it in my pocket, it's not that small and yet it's a decent size that I don't feel as I am carrying a large heavy camera in my neck. I like the white color and the rubberized grip both on the main hold and the back for my right thumb, it helps provide stability and a good feel that it won't slip easily
We have been taking a number of product shots using the Aperture Priority Mode, both for our own blog and for other purposes, although they come out somewhat in the soft side they have a good depth of field, which make it a good fit for the picture we use in our reviews and recipes.
As far as the Scene mode it has a good number (23) scene selections. It covers almost any situation one would encounter, interesting aspects that we found from some of these scene modes are:
The children and portrait mode: is not really for toddlers, every picture that we tried with toddlers came out blurry. It may be more suited for adults and/or children able to stay still and pose for a picture.
The panorama mode: depending on the zoom let's you take up to 4 picture for a 180 degree scene, we found this to be a great and very simple to use feature, you shoot the 1st picture, then follow a straight line that appears in the screen and the camera does the rest by taking the other pictures automatically. The down side to this mode is that if your are taking the pictures holding the camera with your hands (a number of people tried it) the picture always came out with a slight shadow on the connecting shots, something that was reduced significantly (maybe disappeared) by using a tripod.
Manual mode: let's you control the aperture, shutter speed and the iso similar to professional cameras, for people who know how to use these settings or like to experiment, they can come very handy in many situations.
The Face beautifier mode: does a pretty decent job covering minor imperfections, again in people capable of holding a pose, not so good for toddlers.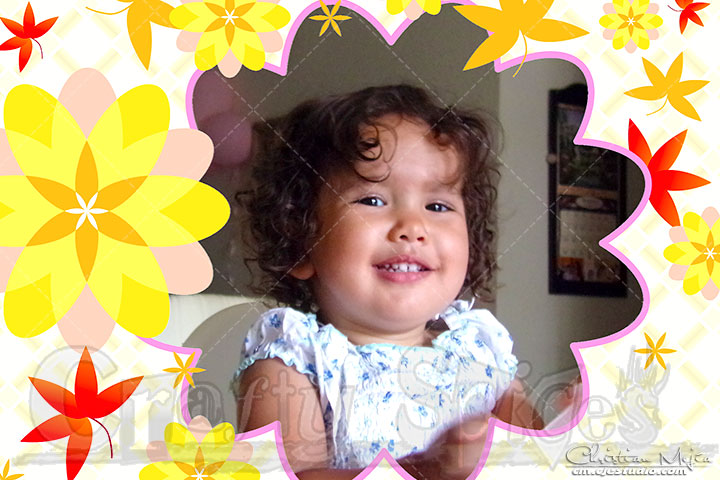 Toddler Picture, Scene Mode - Photo Frame | Focal length: 10.4 | F number: 3.8 | Exp Prog: 2 | Ex time: 1/25
If you want to be somewhat creative with an off center shot, you have to focus and reposition to take the picture because it only has on focus point (Center).
I know that most non professional digital camera come with a screen, but sometime we like to use the view finder to compose and take pictures and it would be nice to have a view finder, not to mention this could save energy making the battery last longer.

Panoramic mode: red square shows blending of frames.
Focal length: 4.3 - F number: 7.2 - Exp. Prog: 2 Exp. time: 1/300
Pros: Good size screen, good zoom, light weight, Nice scene mode, great panoramic mode and stylish color.
Cons: The Flash bounces back from the camera, it does not focus sometimes, limited to one focus point, no view finder and battery does not last very long.
Our final thoughts: It's a good starter camera and has many convenient features for the typical user, someone that likes to share photos online via social medias and not really looking to print at a large scale. The digital quality that you get for the prize this camera sales for is great.

The Company and Purchasing Information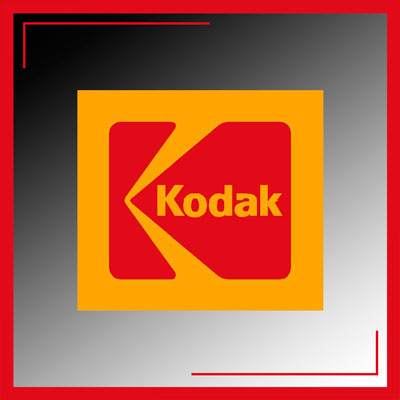 Kodak
has been around for many years now, and while a few years ago it was not doing very well, after a few changes in it's organization the Company is back and better than ever. It's primary focus is bringing to consumers better imaging providing good quality and innovative hardware and software technology. They are also incorporating sustainable practices in their growing company.
To find more information about Mighty Leaf Tea visit them:
Website
//
Facebook
//
Twitter
//
Linkedin
This camera can be purchase at many locations including
Amazon.com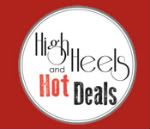 High Heels and Hot Deals