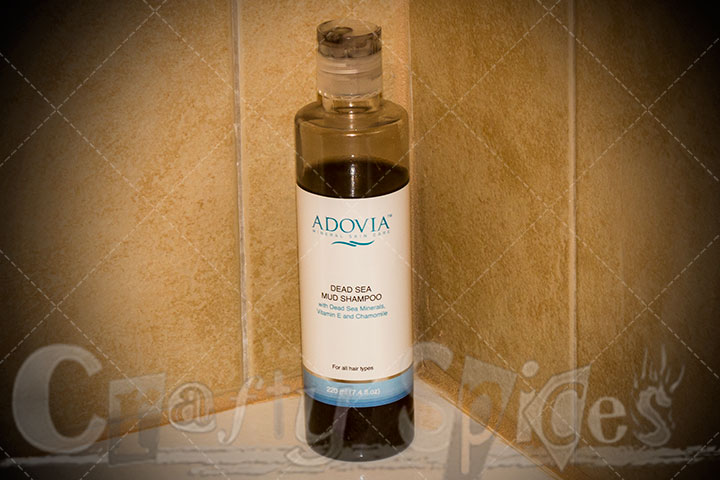 With the years I have learn that not every hair type handles well an every day wash, my hair for example is very thick and absorbent. If I wash it everyday it tends to absorb to much moisture (moisture retention issues) making it puffy and not easy to manage. If instead I wash it every 4 to 5 day the natural oil come out and my hair looks and feel much better. But of course a main key point in this subject is what shampoo to use, since I need one that provides minerals and nutrients that can be absorb and handled easily by my hair type.
Having become familiar with the dead see properties, and learning that a well done shampoo from the Dead Sea can provide not only essential Minerals to stimulate hair growth while decreasing icing and dandruff.
Just as other Adovia products that I have tried it's a very simple and yet elegant product (bottle), for convenience it has an easy to open and close cap. All ingredients are conveniently listed on the back side of the bottle and for my surprise the first 2 ingredients listed are water and water LOL, yes, 2 different types of water (Demineralized Water & Dead Sea Water) other ingredients that I was happy to see listed are Dead Sea Mud of course, Chamomile, Aloe Vera and Vitamin E. There are other ingredients that I'm sure a significant part of this product.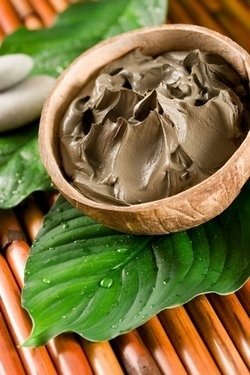 As I tried it for the first time I notice how creamy and rich this shmapoo is and love the fact that with just a little bit of the shampoo I was able to wash all my hair (while not long I do have plenty), I also liked the smell, since it was appealing and not overpowering or overly fragrant. As of today both my husband and I have been using it for a few weeks and we really like it, our hair has a silky feel and not oily, and a vibrant look.
The Company and Purchasing Information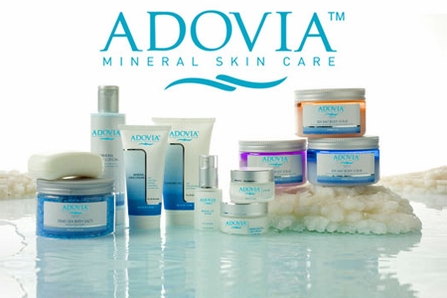 All Adovia (As of this post) are made in Israel with Genuine Dead Sea Minerals as the key ingredient. They offer unique formulas based on the power of the minerals found in the Dead Sea Mud and some specific natural botanical ingredients, mainly from the earth.
Some of the ingredients incorporated in their natural combinations are Dead Sea Salt, Mud and Minerals, Aloe Vera, Shea Butter, Vitamins C, A and E, Seaweed, and others. A place to purchase Adovia products is
Amazon.com
Disclosure: I received one or more of the products mentioned above for free using Tomoson.com. Regardless, I only recommend products or services I use personally and believe will be good for my readers. For our full disclosure and PR Info Click Here.
Hits: 4296