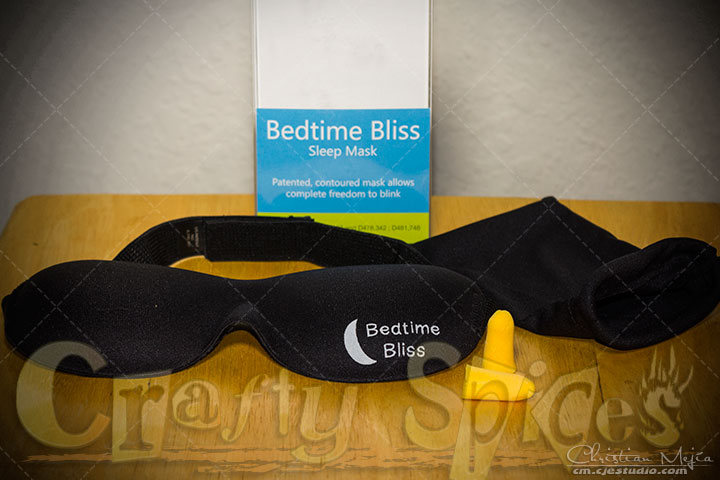 I like to sleep in a very dark room, after tying a number of sleep mask that I really did not like I ended up purchasing blackout curtains and they do a decent job but when we go elsewhere I end up with the same problem of not having a dark room to sleep in.
While it is not that I don't sleep at all it is very uncomfortable for me and if I have a migraine that is another story by itself.
I work a long hours in front of a computer and I find myself on the go regularly. So when I saw the opportunity to try this new sleep mask and ear plugs, that also includes a small travel bag, I could not wait to try this kit. I crossed my fingers hopping that it would help me sleep the few hours that I typically try to rest.
I received the Comfortable Sleep Mask, Ear Plugs & Carry Case, opened the package and knew that I was going to be trying it that same night.
My first impression was good, it comes in a simple see true plastic box, I like the feel of and texture of the mask and it is very different from any other mask that I have used, since it has 2 cup like to cover the eyes not putting any pressure on them and allowing us to open and close them. The mask has a good adjustable elastic system in place that holds with velcro giving us the flexibility of making it looser or tighter as needed.

Below is my new best friend at bed time: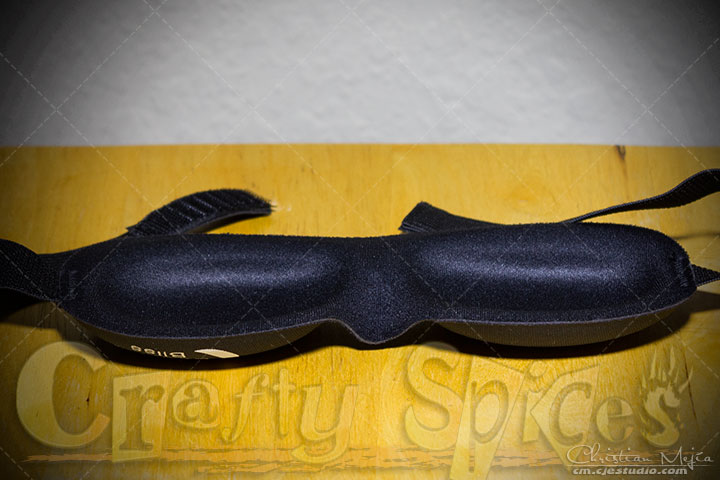 As for the ear plugs they are a simple foamy plugs that I did not care much for. And the travel bag as much as I was happy that it was included I am not using it because in order to do so I have to fold the eye mask and I think that it would make it wear and tear faster if I am folding it every day, so I am just traveling with it in a ziplock bag.

When it was time to go to sleep I put my mask and ear plugs on and laid down to sleep. I had to adjust the strap but it was very easy to do so and I can sinceraly say that I could not see anything, it was pitched black (just what I needed), and it was very comfortable unlike other masks that I have used, plus I was able to open and close my eyes just as I anticipated, while the mask did not touch my eyes and still all seem very dark.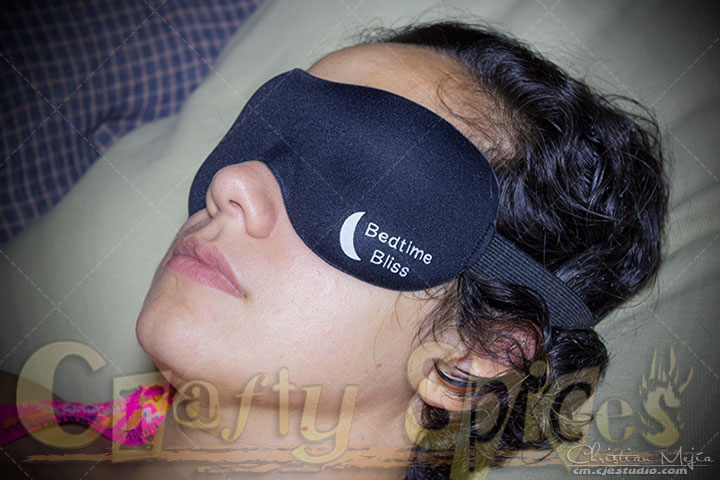 If you are anything like me and like to sleep in the dark, but sometimes just can't find that place or have to many little lights in your room I highly recommend this Comfortable Sleep Mask.

The Company and Purchasing Information
Bedtime Bliss
is the company that brings us this product. Here is what they say: "A Helpful Natural Aid for Insomnia or Sleeping Disorders. Contoured for Eye Movement and Comfort - Ideal for Both Men & Women Who Can't Sleep"
To purchase the Comfortable Sleep Mask, Ear Plugs and Carry Case go to Amazon.com
Disclosure: I received one or more of the products mentioned above for free using Tomoson.com. Regardless, I only recommend products or services I use personally and believe will be good for my readers. For our full disclosure and PR Info Click Here.
Hits: 3968