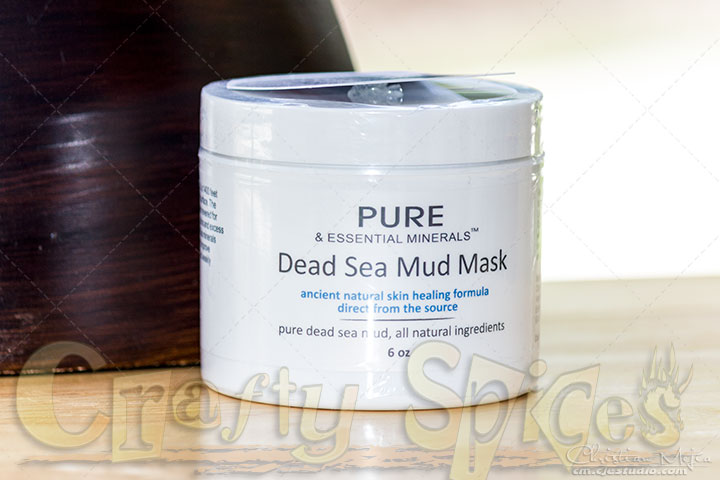 Pure & Essential mineral Dead Sea Mud Mask
You may find this hard to believe but just until recently is that I have become a big fan of beauty products, and of course I am trying to stay mainly with natural ones.

I am enjoying this new beauty hobby and I have come to find out that I love face masks, oh yes… They can be so relaxing and refreshing and after reading the details of this product I was so ready to give it a try, read the description below and I'm sure you would like to try it as well.

Details about the product from the Company:
THE BENEFITS OF THIS MUD MASK ARE COUNTLESS! Anti-aging properties tighten pores promoting young, healthy natural skin. Rich Dead Sea minerals clean, heal, soften and revitalize your skin for an all-day glow. Organic essential oils moisturize and hydrate your skin, helping to reduce wrinkles
WE USE ONLY THE PUREST INGREDIENTS - Why compromise your health with products that contain chemicals? Our Dead Sea Mud Mask contains only 100% pure, natural and certified organic ingredients - free of sulfates, phosphates and parabens. cruelty free, vegan certified
DEAD SEA MUD HAS BEEN RENOWNED FOR CENTURIES AS A NATURAL BEAUTY REMEDY! - Dead Sea Mud contains more than 21 skin-reviving minerals including magnesium, calcium, sulfur, bromide, iodine, sodium, zinc and potassium. These essential minerals are present in our bodies, but are lost as we get older. These minerals are known to treat, detoxify, and cleanse our skin, to keep it looking young and refreshed

This is how it looks like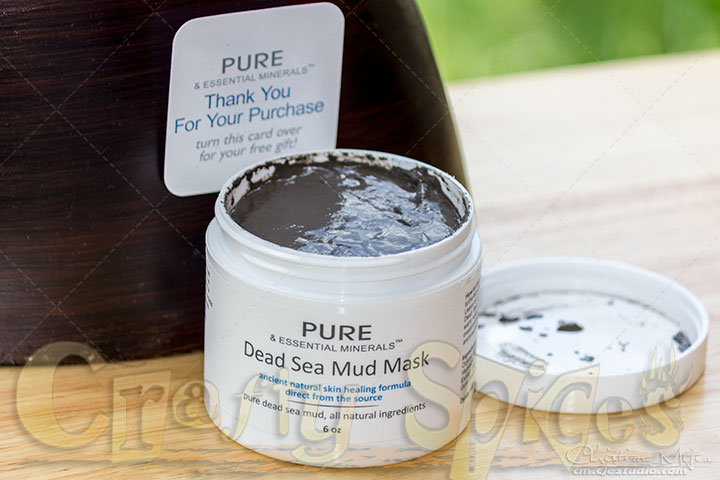 As you can see there is plenty to be excited about using this Mask, the main things that caught our attention was the fact that it is organic, the list of minerals and ingredients, plus the many benefits that it can have.

The actual Review...

I opened the the jar and the first thing I love is the minty smell (Maybe the eucalyptus oil) that it has, then as I apply it to my face at first it was so strong that I was not sure I was going to continue, but it did calmed down quick, staying just with a cooling feeling, and it did not irritate my skin.

This is me looking "awesome" with the Dead Sea Mud Facial Mask.
I left it on for about 10 minutes, as it dried up it did get a bit hard but it did not feel heavy to my face (something that I have notice in other masks), and it was very easy to remove.
While I have not seen a great deal of difference in my skin I do like how it feels both when I have it on and after I take it off. For that reason I do give this mask a thumbs up, even though I think it could probably do a better job in relation to tightening the pores and not sure how it would do with blackheads since I just notice 2 and they remained the same way.
If you are looking to do an in home mini spa and use a mask that makes you feel good about yourself, leaving your skin soft and refreshing you are welcome to purchase this mask on Amazon.com
Amazon

-->