I may have told you this one or twice already, if you don't know this about me yet, here it goes again: I have become a big fan of Products that use Dead Sea salt, mud and /or minerals as main ingredients. Every chance I get to try a new Dead Sea product whether it is for the skin or the hair, I don't waist time and jump right to take the opportunity and find out all about it.

As of today I have tried a number of Adovia products and to say the least I have really liked every one, that being said I was really looking forward to trying the Facial Lift and firm Serum with Dead Sea Minerals and Vitamin C.

Non of us are getting any younger and truth be told being expose on a daily bases to the Sun, while it can be so much fun, at the same time it can present much damage to our skin, leaving us with uneven skin color tone, light or dark spots and it may even make aging noticeable at an earlier age. Not to mention the health damage that all of this can cause in the long run. These are only a few of the reasons why it is so important to protect and take care of our skin.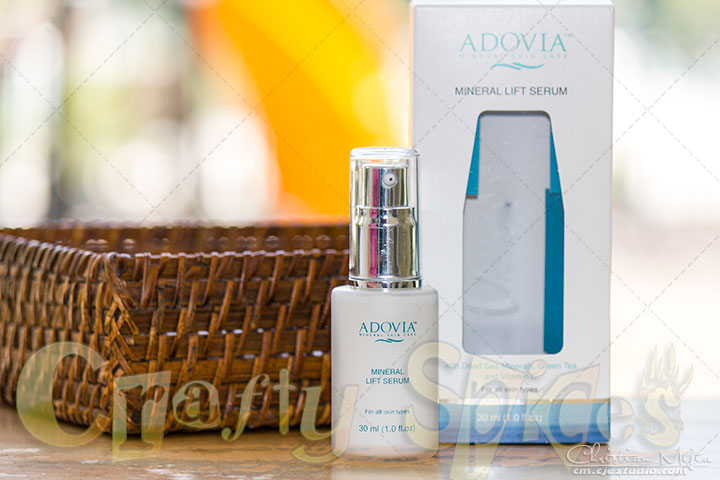 As far as I can tell I am still not showing wrinkles, while I can't avoid aging there is nothing stopping me of trying to delay showing sighs of aging for as long as I can.

I have been using this Serum as directed by the manufacture, simply rubbing some into the skin in circular motion until my skin absorbs the amount applied. I like how fast my skin does absorb it and after using the Adovia Facial Lift and Firm Serum with Dead Sea Minerals and Vitamin C, I have notice my skin seems and feels very hydrated and has been looking healthier.

If you are really not looking forward to the inevitable wrinkles and would like to keep your skin hydrated and health, you should try this Serum.
The Company and Purchasing Information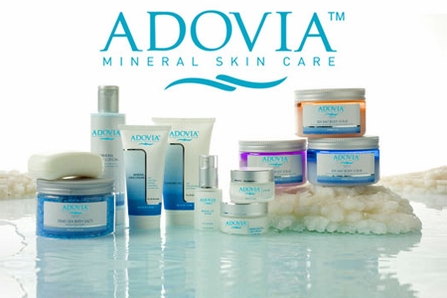 All Adovia (As of this post) are made in Israel with Genuine Dead Sea Minerals as the key ingredient. They offer a unique formula estimating healing by the power of the mineral in the Dead Sea and natural botanical ingredients mainly form the earth.
Some of the ingredients incorporated in their natural combinations are Dead Sea Salt, Mud and Minerals, Aloe Vera, Shea Butter, Vitamins C, A and E, Seaweed, and others. A place to purchase Adovia products is
Amazon.com
Disclosure: I received one or more of the products mentioned above for free using Tomoson.com. Regardless, I only recommend products or services I use personally and believe will be good for my readers. For our full disclosure and PR Info Click Here.
Hits: 5373