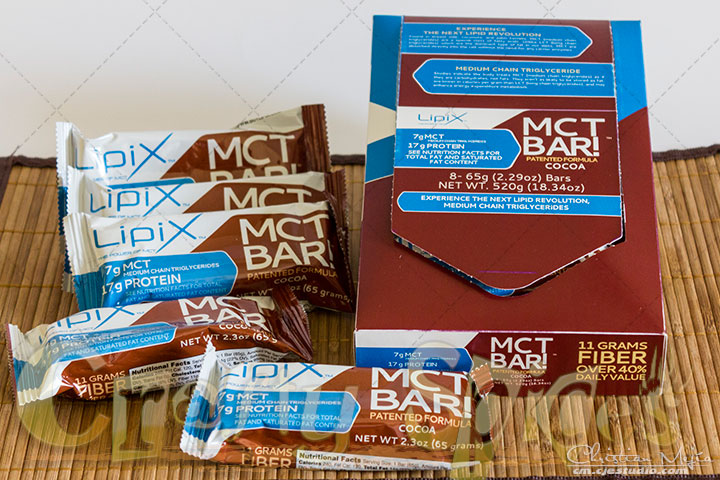 Ones in a while I am one to eat a granola or energy bar in lieu of breakfast, lunch or even dinner, and even though I know this is not the best practice I have to say that I do this more often that I would like to admit.
When I learned about this opportunity, I was not sure about it and hesitated to agree, because I did not want to end with another pack of Energy Bars that I did not like but the reality is if we don't give them a try what is to say that I just loose a chance to find the one that I really like.
After reading a bit about these MCT energy bars I was really looking forward to trying them since they don't have sugar added and all the sweetness comes from vegetable oils. I am always looking to try products that avoid added sugars
From the manufacture: The LipiX© MCT Bar is not just another energy bar. It is a super MCT Bar that uses a proprietary patent-pending formula that provides medium chain triglycerides (7- grams), Protein (16 grams), Fiber (13 grams) and vegetarian omega. The bar is unique because the concept is a low sugar, high fat and high protein food based on a vast amount of research that shows excess carbohydrate consumption in our diet is central to many of chronic health issues.
Over time I actually have tried a number of bars, both granola bars and energy bars and while I keep eating them because they are easy to carry around, and they are not a cookie or a "sweet" treat. But most of these bars tend to end up being either to sweet anyway or have a medicine aftertaste. For this reason I am always on the look for new bars that I can have in my pantry and alternate with some of the others.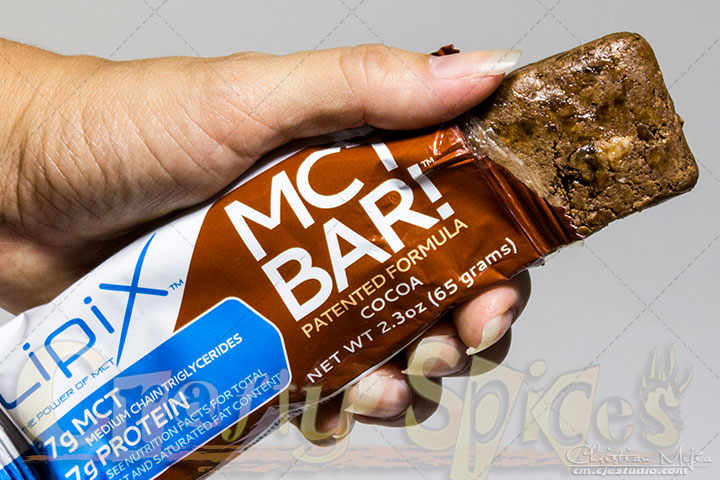 I received a box of MCT Energy Bars in the Cocoa Flavor. I am not as fanatic of chocolate as many people are, never less I do like ones in a while chocolaty things and for that reason I was not soon to give up on this bar without even trying it. Not to mention the vibrant colors of the design are very appealing and it's like they were saying "Try Me" or maybe it was "bite me".
I tried one and it sure was a strange taste humm…. It's difficult to describe as it was a very oily but at the same time it felt somewhat sandy. The bar is not sweet but it is very sticky and it has an acquired taste.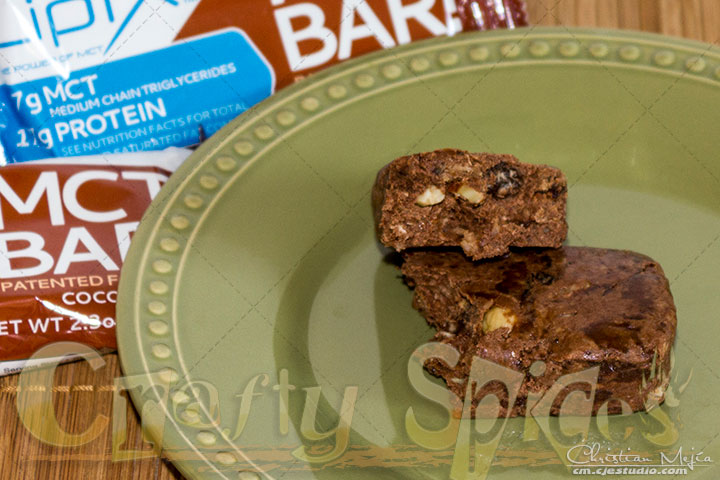 My final thoughts: The MCT Energy Bars are in fact a good as "Energy bars" because one bar was able to make me fill full and my anergy levels did feel higher. Chocolate just may not be the flavor for me, but then again, it may just work for you. Maybe the vanilla Energy bars taste better, I don't really know.
The Company and Purchasing Information
LipiX
is a science-based nutritional food development platform from Nectid Inc.
Nectid
, is Princeton, NJ based privately held company focused on repurposing known drugs and science based nutritional platforms. Company licensed 19 patents in the last three years and one of its licensed products is in clinical study with Grünenthal GmbH, Germany. LipiX products use a novel proprietary patent pending platform technology-BrainWhey platform.
To purchase the MCT Energy Bars go to their main Website
Disclosure: I received one or more of the products mentioned above for free using Tomoson.com. Regardless, I only recommend products or services I use personally and believe will be good for my readers. For our full disclosure and PR Info Click Here.
Hits: 6507