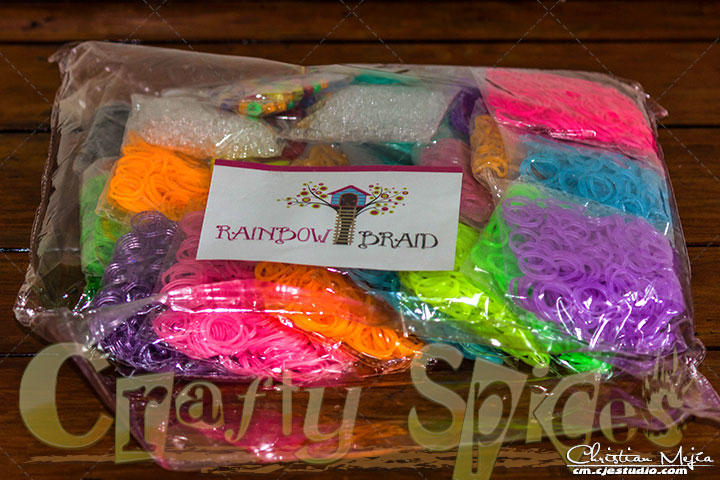 We have been doing rubber band bracelets for some time now, our girls love to make these type of bracelets, and even our little one likes to, well... try to make them, or just play with the rubber bands, I don't blame her she is just or I should say will be 2years of age now in September. Kira on the other hand has gotten pretty god at it, not to say that she can do them all on her own yet, but she's getting there, only needs my help attaching the clips or with the more elaborated ones.
Needless to say that the rubber bands need to be refelled every so often, that is until we were asked to try and review this package that brings 7,200 Rubber Band Refill from Rainbow Braid. If you follow this blog, you may already know that while we are not extremes, we do like to be careful and do what we can to avoid sickness and try to go for the more natural or non-toxic items.
That being said, as I was researching the rubber band package that we were offered the first thing that I really like about these rubber bands is that they have been Lab Tested (Independently) right here in the USA and contain no lead or phthalates, and they are also latex free. That gave me the first tranquility to know that we can let our girls play with them freely and be able to use their imagination while I am not wearied about additional toxins.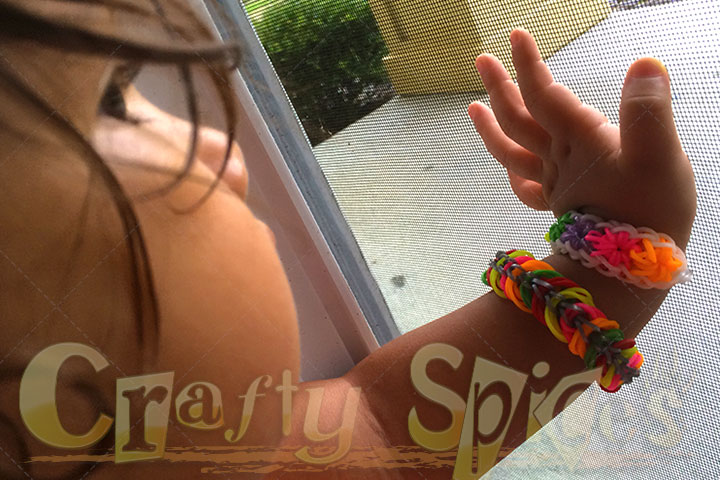 We were really impressed with the amount of rubber bands, the variety of colors, and the quality of the rubber bands in the package. It was great that it includes 500 clips so we don't have to search and order them separately and even a few beads.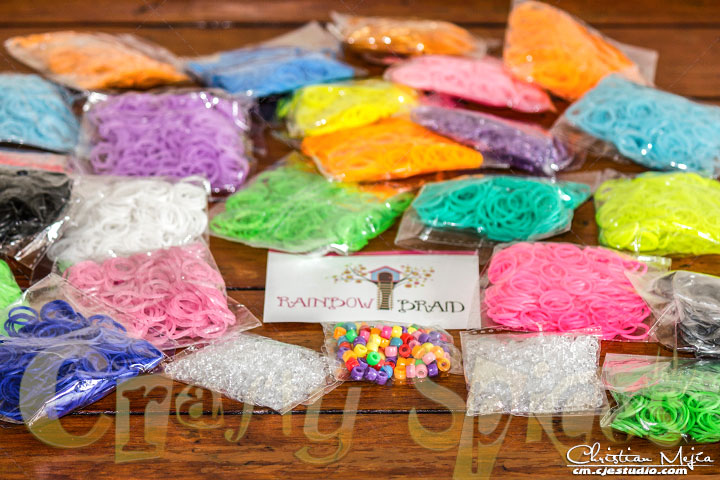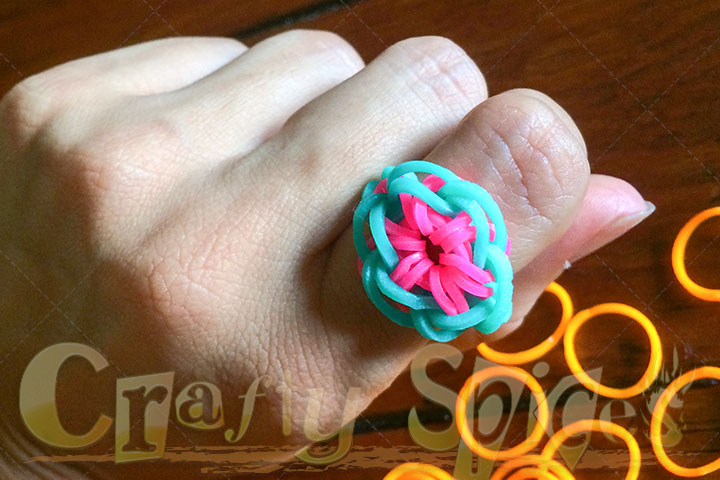 The process and the end result of making braid bands with these rubber bands is great, since they have very good stretch and good memory shape, we have only had one breakage and I think that the little one (Almost 2year old) in the house had much to do with it, although I will admit that the translucent ones don't seem to hold as much stretch as the opaque ones, but they have not snapped so far. The girls and myself have had so much fun making not only bracelets, but other interesting projects with these bands and it's been mainly thanks to the excellent material and great colors that were included in the Rainbow Braid 7200 Band MEGA Loom Band Refill Set .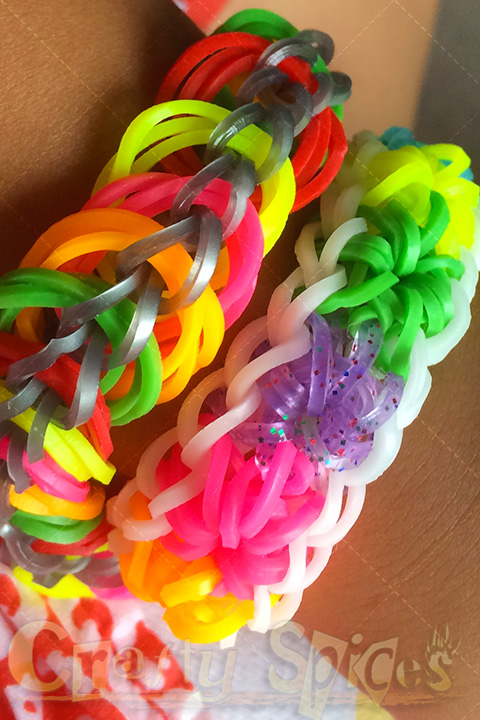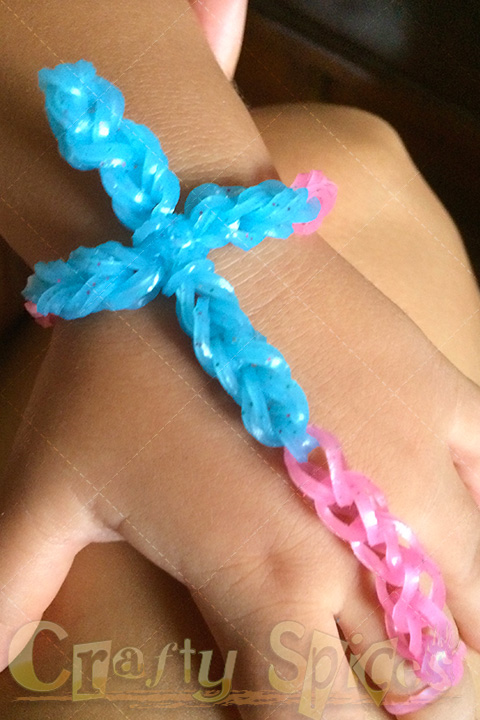 This is now our favorite refill package and we have it in our easy access tool, without a doubt the best package we have used so far.

The Company and Purchasing Information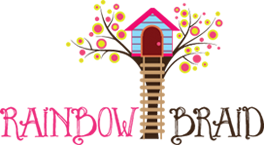 Rainbow Braid is brought to you from Paper and Twine. Louise Fox, the founder of Paper and Twine is dedicated to providing the best products that can be enjoyed by kids and adults alike as well as amazingly, stellar customer service for all the products.
To stay Connected with Rainbow Braid and get updates follow them via:
Facebook
//
Youtube
You may purchase this package right
HERE
.
Disclosure: No monetary compensation was given for this post. I received free products that facilitated this review. All opinions are 100% my own and may not reflect those of others or yourself. For our full disclosure and PR Info Click Here.
Hits: 5188