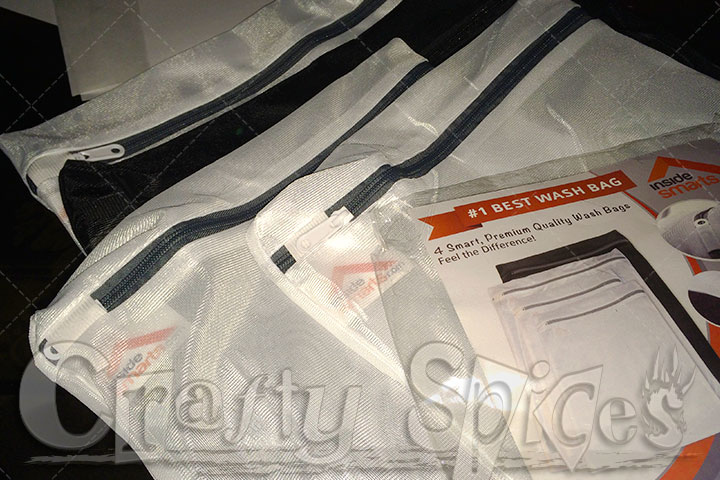 I am not sure about you, but most people that I know probably do not put that much thought into doing laundry, except by separating the clothing by color.
Thinking things through when we are about to do laundry can extend the life of our clothing and delicates. When I was presented with this product for review I actually had to think twice to say yes, but after a moment I realize that I would still have some of the elegant and delicate pieces that I've had to get rid of because of laundry rips, since I have never used laundry bags. That beings said I agreed to review these bags.
It was perfect timing when we received the package of the Premium Delicates Laundry Bags, the day before laundry day. As an added bonus that week I had a few perfect delicate pieces of clothing that I had to wash and could use the bags immediately and see how they do.
Before I go into the details about the results we had while using the premium Delicates Laundry Bags, I have to say that as soon as we took out the 4 bags in 2 different size (1 Large Black bag, 1 Large White Bag and 2 Medium Bags), they are made out of high quality mesh that feel very smooth to the touch. I also like that the pack brings one black bag for dark clothing.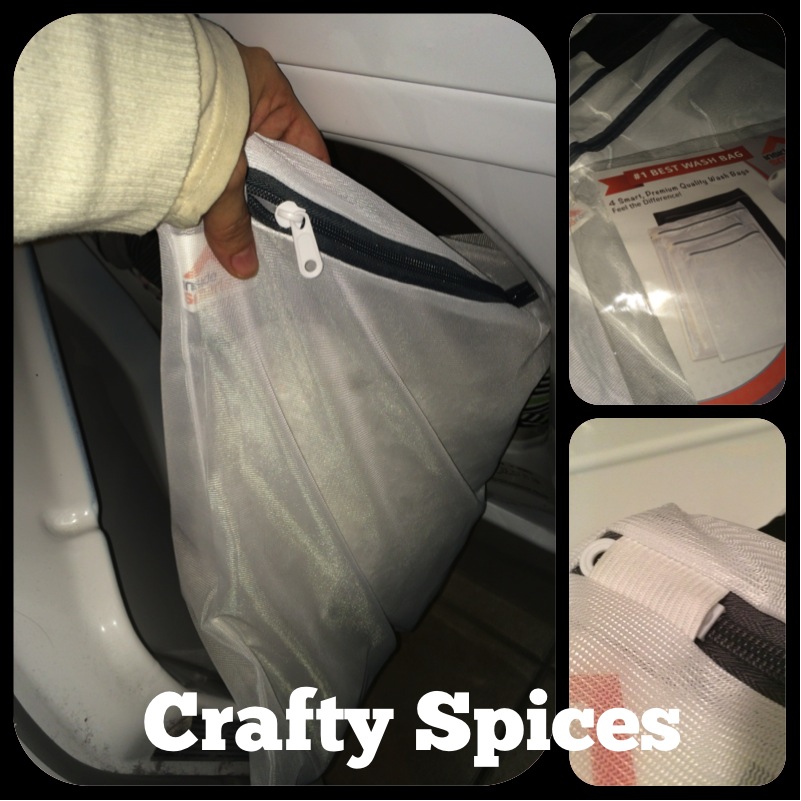 These laundry bags all have a a rust-proof zipper with zipper guard that is great so it would not tangle or snag with other things while in the washer. We used the large bags for our garments and delicate pieces and ended up using the smaller ones for the girls socks that always seemed to get lost in the washer or dryer (now they keep together).
We were very impressed, of course to use them there is no actual process, just place the items inside close the zipper and make sure it is secure under the guard. The best part our clothing and delicates came out nice and clean and were very well protected all the time, the bags seem to be holding up very well and after they are dry they look just like new even after a few washes.
The company stands behind their products and offer a money back guarantee, these laundry bags are made to last a very long time. And to keep our special or delicate items safe from snags or rips.
Final thoughts: I can not believe that it took us so long to actually start using these bags they are truly a great and can save plenty of money by keeping our delicates from snagging or ripping. Every home should have at least a set of these laundry bags.

Purchasing Information
The "Premium Delicates Laundry Bags, Set of 4" is available to purchase:
HERE
{xtypo_sticky}
Disclosure:
I received one or more of the products mentioned above for free using
Tomoson.com
. Regardless, I only recommend products or services I use personally and believe will be good for my readers. For our full disclosure and PR Info
Click Here
.{/xtypo_sticky}
Hits: 3362