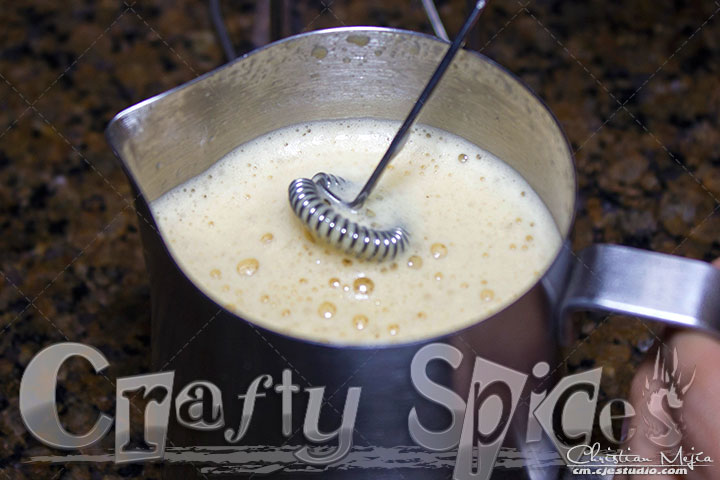 Have you ever wonder if you could create the magic combination of caffe espresso and milk that keeps you going back to the local coffee house, at home. You can, with an expresso machine or better yet, a substitute that wouldn't break the bank but that is just as convenient, and yes I am talking about the Ozeri Deluxe Milk Frother.
Incorporating air into the milk improves and sweetens the taste, helping to enhance and elevate the experience of drinking latte, cappuccino and espresso. But it's not enough that air is introduced; the milk also needs to be heated for that foam to stick around and get the best results.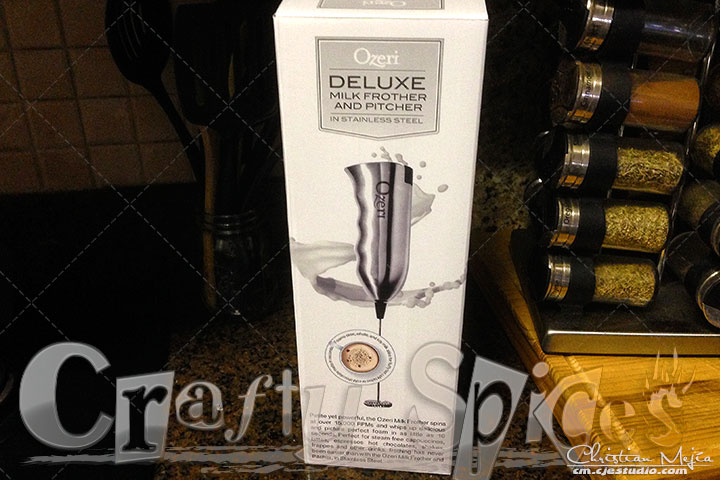 Specifications and Features:
Official Description.
The Ozeri Stainless Steel Milk Frother, Whisk and Frothing Pitcher Set provides everything needed to whip up and serve delicious and picture perfect frothy foam in as little as 10 seconds. Petite yet powerful, the Ozeri Milk Frother is perfect for steam-free cappuccinos, lattes, espressos, hot chocolates, shakes, frappes and other milky drinks. The Ozeri Frothing Set includes an elegant 12 oz (350 ml) Frothing Pitcher made of 304 high-quality Stainless Steel that features a forged pouring spout and sturdy handle. The powerful motor in the Ozeri Milk Frother spins at over 15,000 RPMs and activates instantly with results in 10 to 20 seconds. The Ozeri Milk Frother foams all kinds of milk (whole/regular/skim milk, soy milk, almond milk and coconut milk) alike for fluffy hot café lattes or cold chocolate malts in seconds.
What's in the box:
1) Ozeri electric frother // 2) 1 stand // 3) 1 pitcher // 4) 1 extra frothing attachment // 5) 2 AA batteries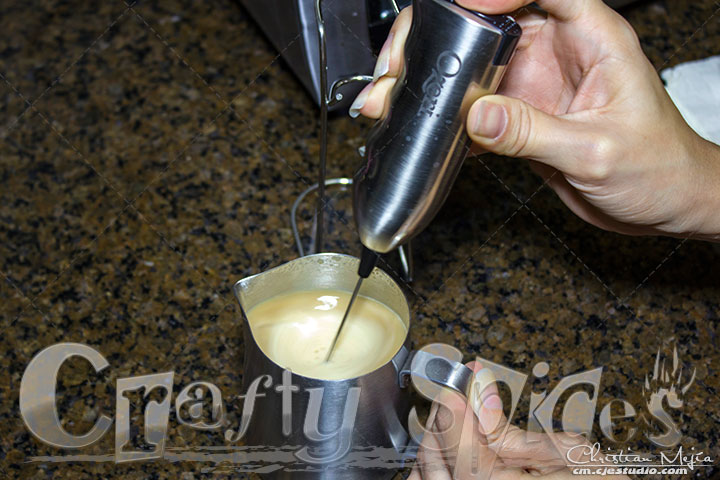 Our Experience and Review:
I had never used a Milk Frother before so I wasn't sure what to expect. I just prepare my coffee as always and began to whip it, I like that in 20 seconds it whips up my coffee whit a small layer of froth, yes the first time I use it I mix the coffee and milk and then used the Ozeri Milk Frother to whip it up. The result was a nice half and half with a layer of froth
Then it occurred to me that in the coffee shops they froth the milk and then pour it into the coffee, so that was exactly what I tried next. I heated the milk, inserted the Ozeri Milk Frother into the hot milk and whip it for approximately one minute, the result was a very rich creamy and foamy Milk that seemed to have double in size. Then I poured the frothed milk into my coffee maintaining a constant stream until it was almost full, then I shake it so the froth would stay on top of the coffee. I was trying to make it look like a barista would, the result wasn't as good looking as the coffee shop, but definitely was testy.
Now I have a gadget at my home that I really like and can practice my new barista skills ;).
I have used it also to beat eggs, make frosting, and hot chocolate milk for my kids, and I'm sure it can be use for many other tasty drinks and meals, it is just the beginning of what we will be inventing with this Frother.
The Ozeri Milk Frother is very stylish, lightweight, very quiet and easy to handle. It runs on 2 AA batteries which are included in the box. The set also includes an extra wand, a stand, and a small Pitcher. The frother is very easy to clean up, just rinse with warm to hot water, and put it in it's stand to dry, and I have to say that I love that stand.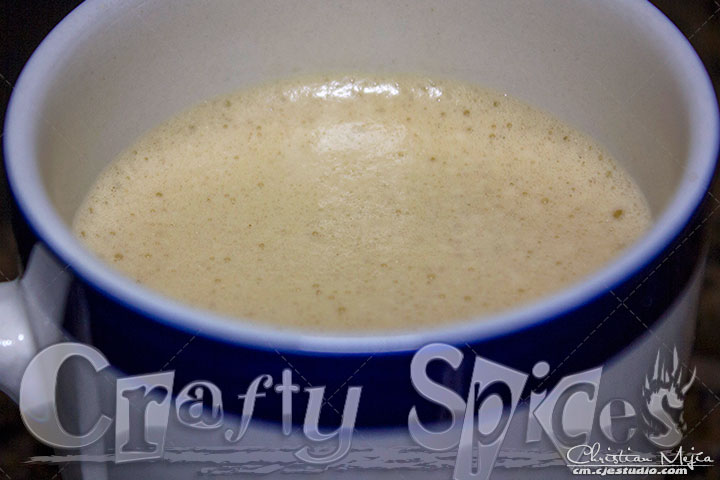 Pros:
Lightweight
Portable
Easy to use
Comes with holding stand

Final Thoughts: For does people that like cappuccinos or lattes and want a DIY way to froth your own milk but can't afford to spend hundreds of dollars for a fancy espresso machine, the Ozeri Deluxe Milk Frother is a good choice. It's a simple kitchen tool that does what it claims to do efficiently, quickly, and inexpensively.

The Company and Purchasing Information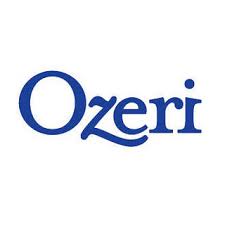 "Ozeri is a specialty manufacturer of digital lifestyle products for the modern home. Ozeri began as a supplier to the destination club market. This market spans vacation residences in the destination club industry, fractional residences, timeshares, and condo hotel apartments.
The Green Pan line is only one of the many products that Ozeri offers. You may learn more about the company and it's products by visiting there WebSite
To purchase the Green Pan go HERE
Disclosure: No monetary compensation was given for this post. I received free products that facilitated this review. All opinions are 100% my own and may not reflect those of others or yourself. For our full disclosure and PR Info Click Here.
Hits: 7233