We try to do our best to keep healthy and fit, and while we do have it in mind the reality may be that sometimes exercise and the gym can or may be somewhat boring. Being creative when it comes to staying fit can go a long way.
I have tried the routine of the gym just to find myself not doing my best for one thing or another, and yet we strongly believe in balancing our life to keep healthy, we go for walks and try to stay active as much as possible, providing our bodies with plenty of movement and exercise like activities that sometimes feel lik a total workout.
We were presented with the opportunity to use and review the Bella Naturals Jump Rope (Naturalico) and while in all reality I have not been jumping rope for a very long time now, I was surely up to the challenge. I agreed and here are my finding.
The package: The product was sent really fast and we received it sooner than anticipated, it came in nothing fancy a common transparent bag with the Jump Rope and a nylon bag to carry it.
My First Impression: I love when products bring there own carrying bag or box, it makes moving it or transporting it so much easier, not to mention it makes storing it and finding it much easier. In this case, the nylon bag that comes with it is a great supplement to the jump rope, it's black and very light weight.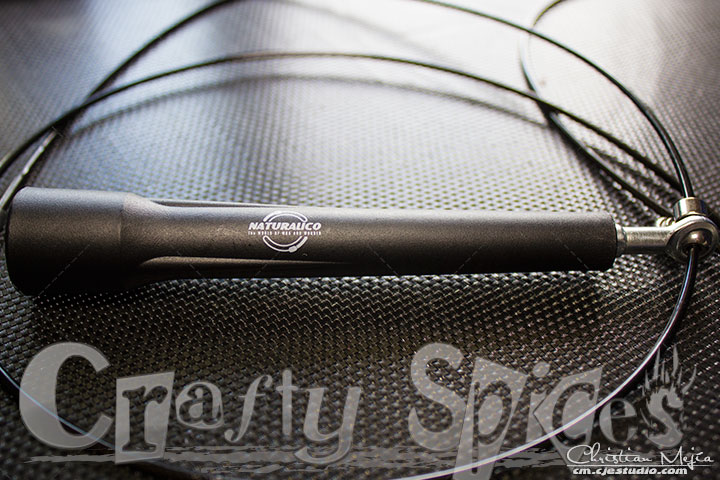 The Jump Rope is also very light weigh, is thin and very durable. The cable is 10ft long but I love that it's very easily adjustable for different heights, making it so convenient for multiple people to use the same Jump Rope. It comes with simple instructions as how to adjust it depending on your height
As we put it to the test: I adjust the cable and started to jump, and while I ended up doing plenty of jumps I actually realize that I am not really good at jumping ropes, the main reason being that I tend to jump it as if I was running (one feet at a time). Anyway after a number of times practicing I am getting much better at it. The rope was firm and yet not heavy and it was very easy for me to adapt even when it had been such a long time since I had Jump Rope.
After being in the dark in reference to Jump Rope for such a long time, now we have made our routine so much fun by jumping and counting the jumps to see if we can do more and more each time we do it. I love that we are working out and enjoying it too. Not to mention I have learned that you can easily burn between 500 to 1000 calories per hour depending on your size and jump speed.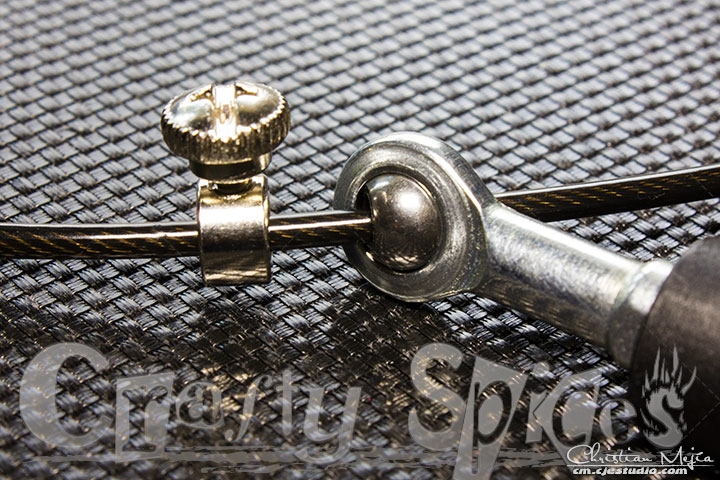 While the handles do adjust very easily and are comfortable to hold, I would have appreciated if there was something to hold the extra cable without damaging it, for now I had to hold the cable and the handle with my hands at the same time. The rope has 4 metal ball bearings that make the rotation very smooth and fast making it super easy even for someone that had not done this in a long time (maybe this is why I was able to do so many).
My Final Thoughts: I highly recommend incorporating Jumping Rope in your exercise routine. The Bella Naturals Jump Rope is a great place to start, it's good quality, resistant, and durable, not to mention the easy handle adjustment is defiantly a plus.

Purchasing Information
This "Jump Rope - Best Fast Speed Cable" is available to purchase HERE
{xtypo_sticky}
Disclosure:
I received one or more of the products mentioned above for free using
Tomoson.com
. Regardless, I only recommend products or services I use personally and believe will be good for my readers. For our full disclosure and PR Info
Click Here
.{/xtypo_sticky}
Hits: 4351