Product Description:
We received medium size box, in the interior a well design box packed with care, protected from any mishandeling along the way. And there it was...
The Smart Media Desk™ Exec: is Lap-desk designed for the use of laptops and media devices such as tablets or e-readers. It is also being called the intelligent choice for portable work surfaces.
MDF wood finish with wrist rests, phone pad and undersurface cushion, and with dimensions of 19" x 3.0" x 14.75" in overall.

This has been a very interesting product to review, I have used it at home, the park, at a friends house, and even on the go.
This is not another computer desk, it is the perfect lap desk for more than just your laptop, it is ideal for tablets, smart phones, eReaders, and even to write memos or letters.
The color and materials are very appealing and durable, this Smart Media Desk is very easy to travel with, as a matter of fact I have enjoyed using it in the car with and without electronics.
I have found it to be very comfortable to use, even though I do think the undersurface lap pad could use a bit more cushioning.
While using it as a desk for writing I have used the media slot as a pen holder and it does this function very well.
Talking about the Media Slot, I really like that it securely holds the tablet and that there is no wiggling. At first I was under the impression that I was not going to be comfortable putting the tablet there as I thought i could fall, but after placing it and getting the feel as to how it did hold it, I now am totally cool with it and really like this feature.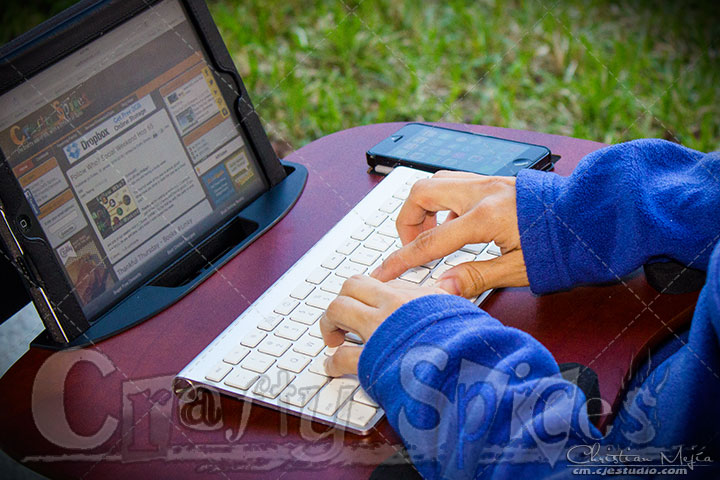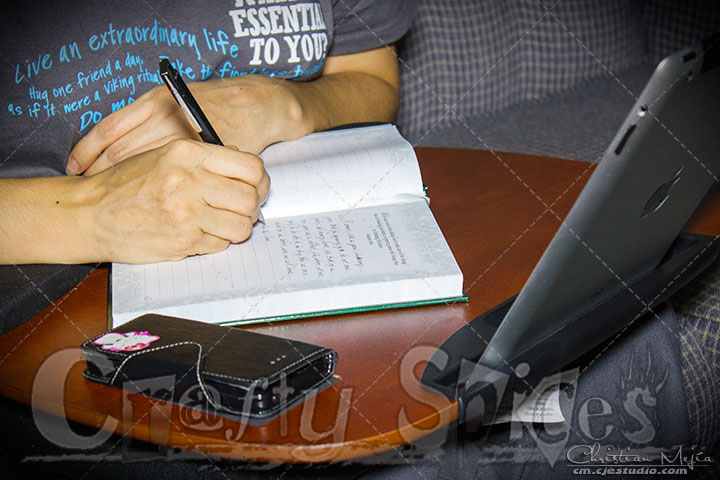 Great Features of the Smart Media Desk:
The Media slot holds the tablets perfectly in place
Includes comfortable wrist pads to facilitate typing
Nice wood laminate finish
Nonslip pad to place phone while working
Undersurface Lap pad for balance and stability
It is very lightweight
Very easy as an on the go desk.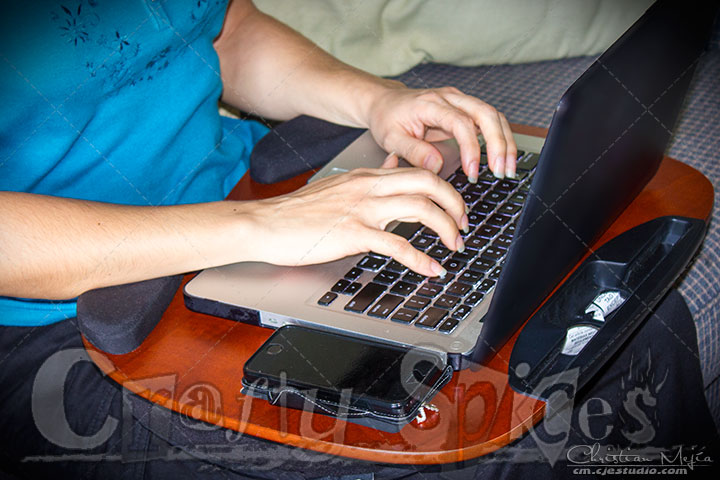 Pros: Lightweight, comfortable, solid surface to work with a laptop, a tablet, or simple paper.
Cons: The lap-pad could use a bit more cushioning, and the non-slip for the phone could be a bit bigger (works fine with the iPhone but now days there are larger smart-phones being used as well).
Our final thoughts:I recommend the "Smart Media Desk™ Exec" to anyone that likes to work comfortable
The Company and Purchasing Information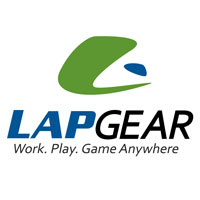 LapGear
Originaly LapDesk is a family business founded in 1974, and since it's creation has been committed in bringing innovated and outstanding solution to us.
LapGear likes to give back and this is one of the reasons they donates a lapdesk to the Kids In Need foundation every time someone purchases a lapdesk on
LapDesk.com
.
To find more information about LapGear visit/follow them:
Website
//
Facebook
//
Twitter
Website
or via retailers like
Target
and
Amazon
.-->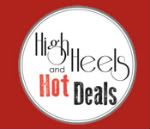 High Heels and Hot Deals