Product Description:
We received a very large box, and to our surprised was not heavy at all. It was the Kiddy World Plus Car Seat in the Phantom color
This is an award winning, german engineer seat, design with full protection in mind. It has a protection shield that restrain the child comfortable an securely with a LATCH system (Lower Anchors and Top Tether anchor) protecting the body from a front impact, and a 3 point Side Impact Protection (SIP) system that protects the child head, shoulder and hip.
The Kiddy World Plus has a very easy adjustable head rest that adjust to 12 positions, a 2 way seat cushion that folds to accommodate your child as he/she grows, and a shoulder belt guide integrated in the headrest for easy adjustment to the child hight, allowing for proper protection.
It is lightweight and can be transfer with ease from one vehicle to another.
This child Kiddy car seat has been approved by TÜV Rheinland and the Federal Aviation Authority for use in aircraft.
Kiddy World Plus is build with a very stable internal structural system (partially seen on the back side), comes in 6 beautiful colors, all with an easily removable machine washable seat cover.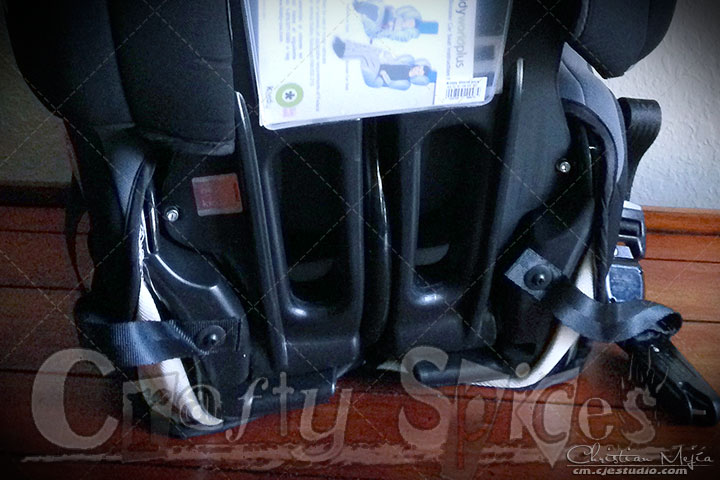 Internal Structural System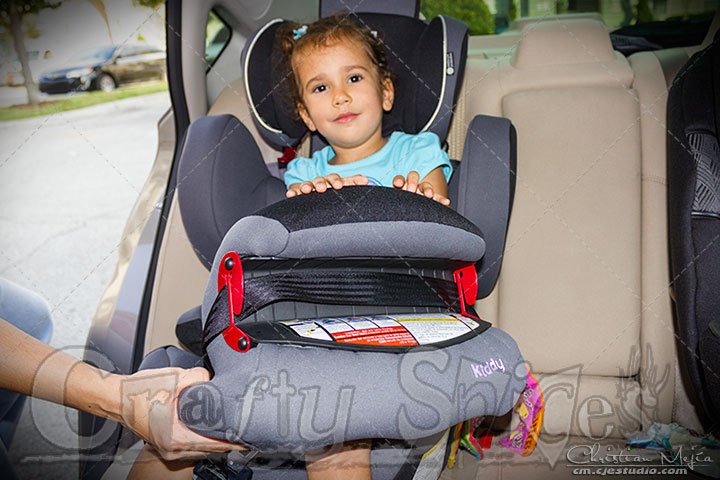 Removing the Shield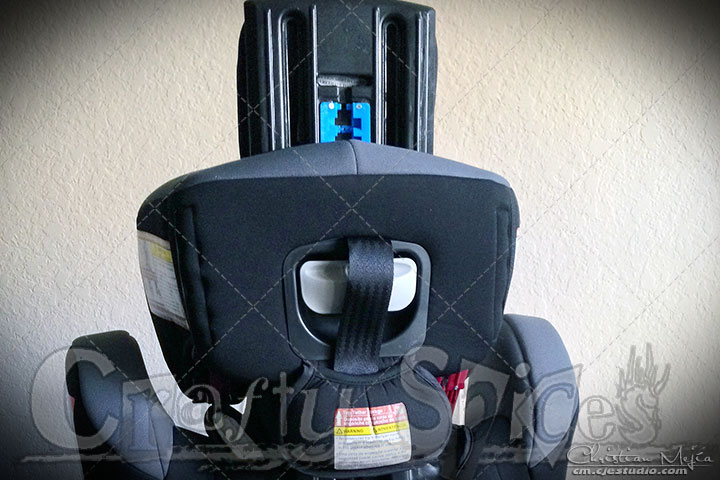 Adjustable headrest

Our Experience and opinion: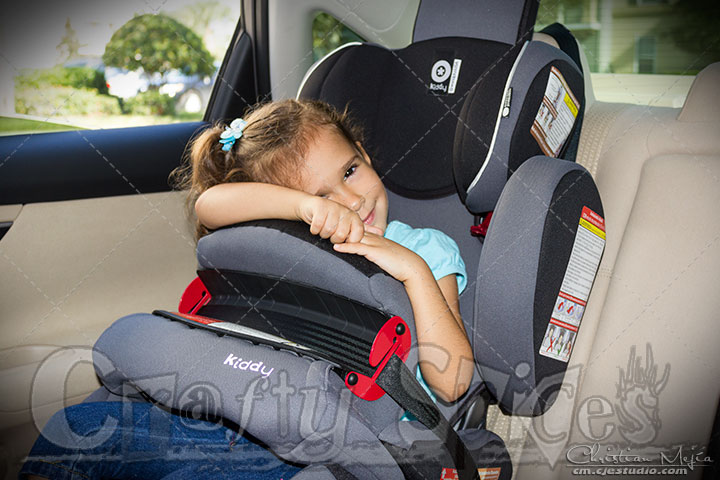 These days we can find so many different car seat styles, colors and shapes, yet one thing remains the same, the intention is the "Safety of our children". We as parents have to do our homework and not just take the first choice. One thing that I liked about Kiddy is that they give you the facts and have made it easy for us to see the benefits of using this car seat.
This Car Seat has really impressed me, while at first I was not totally sold on the idea of a shield instead of the 5 point strap that we are use to, I was willing to give it a try. As of today this is one of the features that I like the most. Once you have the seat secured to the car, it is really not going anywhere, then you just seat you child put the shield over and tighten the straps, it really does not get any easier or faster. Another benefit that we found to the shield is that not even our oldest doughtier (4 years old) could unbuckle it, so she actually has to wait for us to take it off.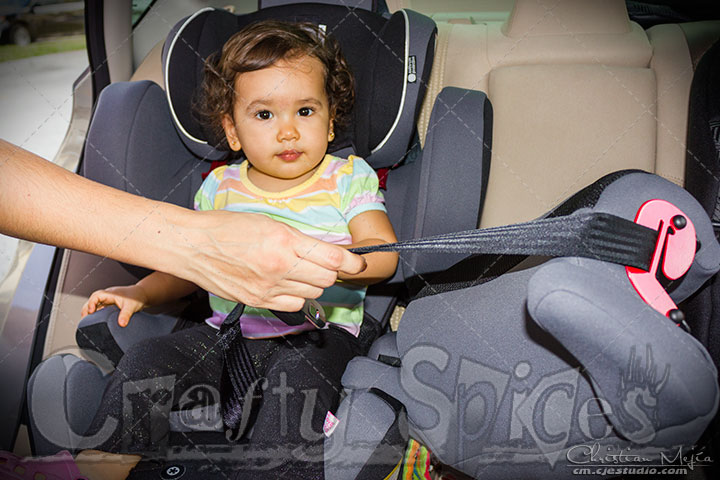 Child sits comfortable on the seat and does not have the straps that most of the times are in there way, instead they have a comfy-shield that acts as a pillow for regular on the go naps.
Love the fact that it is truly the last carseat anyone would have to buy, it goes from 22lbs (and 1 year) to 110lbs. Most children stop using a car seat before they reach 110lbs.
We love that our children really like this car seat, and we feel good about having them use it, while we focus on driving safe.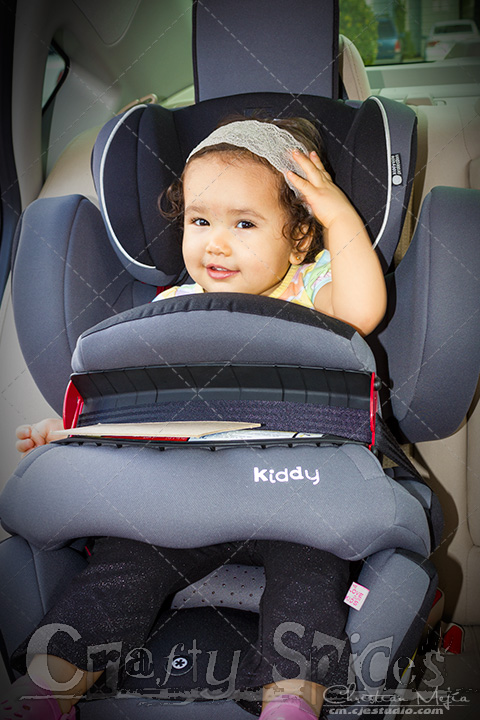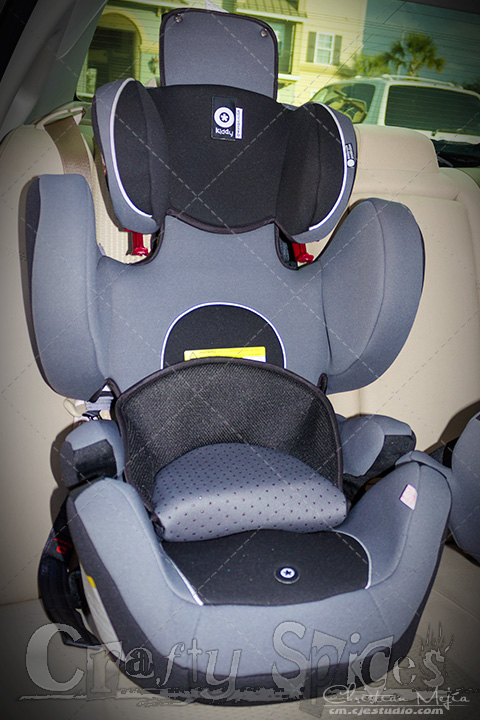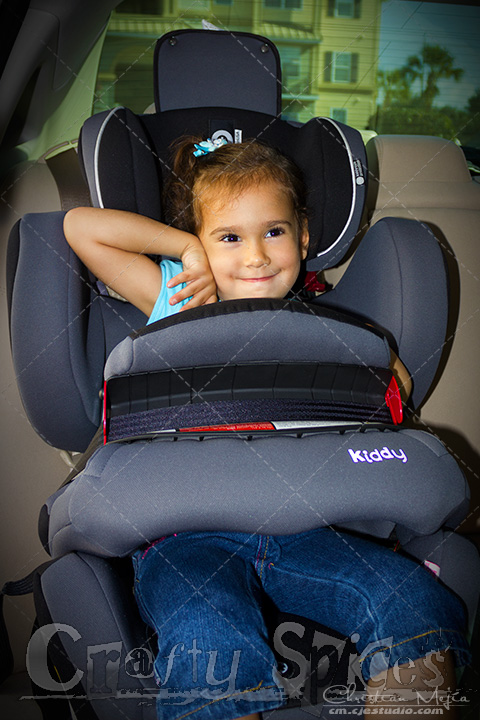 Pros: Easy and fast, one step buckle and unbuckle child; shield acts as a pillow, lightweight, for children 22lbs (one year old) up to 110lbs, comfortable and secure system.
Cons: No cup holder, while it is lightweight and Air-craft approved it has no handle or wheels for easy traveling through airports.
Our final thoughts: Love the Kiddy World Plus Car Seat, pros overcome the cons. Highly recommend this car seat.
The Company and Purchasing Information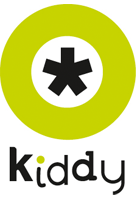 Kiddy
was founded in 1966 in Munich, developed their first child Car Seat in 1976. Since then they have receive a number of awards and been featured in many magazines.
To find more information about Kiddy and it's great products visit them:
Website
//
Facebook
//
Twitter
To Purchase a Kiddy Car Seat, you may order at their
Kiddy-Shop
or via retailers like
babyearth
and
Amazon.com
.

Please thank our Co-Hosts:
We are very grateful to the many bloggers that always support us and help us promote our events. Today we would like to give a special thanks to our three co-hosts, and would hope that you stop by and say hi to them, they are:

Win It:
Follow the rules on the Rafflecopter and enter for a chance to win your color choice Kiddy World Plus Car Seat. This contest is open to all U.S. and Canada residents age 18 and over, void where prohibited. The winner will be notified via email, he or she will have 48 hours to respond, if not another winner will be selected.

Prize will be shipped directly from Kidz Gear to the winner.
Good Luck.
Current Giveaway embedded Code:
Disclosure: No monetary compensation was given for this post. I received a product to facilitate this review. All opinions are 100% my own and may not reflect those of others or yourself. All entries to the giveaway will be verified. For our full disclosure and PR Info Click Here.