Fleece Blanket, Beeswax Candle & Handmade Soap Mother's Day Giveaway
We are very happy to be partnering with
Mohawk Valley Trading Company
and
Crooked Brook
to bring to you this Great package for Mothers Day.
Every Mother deserves a bit of pampering, and we are very happy to make it easier for one of our readers to make Mothers day spacial. With a set of 100% Pure Beeswax Candles to enjoy while you get cozy with a soft cream polyester Personalized Fleece Blanket. Not to mention 3 natural Handmade Soaps.

One lucky winner will be selected to receive a gran Prize Pack with an ARV: $75.00, it will include:
Three bars of Handmade Soap:
Goats Milk Soap
(unscented),
Castile Soap
(unscented) and
Tea Tree Oil Soap
.
Handmade Soap
the from Mohawk Valley Trading Company is made without parabens, phthalates, sulfates, petrochemicals, synthetic or artificial fragrances, dyes, detergents, preservatives or any other toxic or harmful surfactants, degreasers, plasticizers, reproductive toxins, pesticides, carcinogens, industrial chemicals or hormone disruptors. Instead they are made with goat's milk, shea butter, natural plant oils including; olive oil, avocado oil, jojoba oil, coconut oil, hemp seed oil, palm oil, castor bean oil, wheat germ oil, sunflower oil and other botanical sources such as fruits, vegetables, spices, herbs and nuts. 100% natural plant-based essential oils distilled or pressed from fresh citrus peels, flower petals, spices, leaves, herbs and other naturally fragrant botanical materials, beeswax and raw honey.
One, Cream colored, 50" x 60", 100% polyester
Personalized Fleece Blanket,
embroidered with Two Long Stemmed Roses and Happy Mother's Day (15,000 stitches).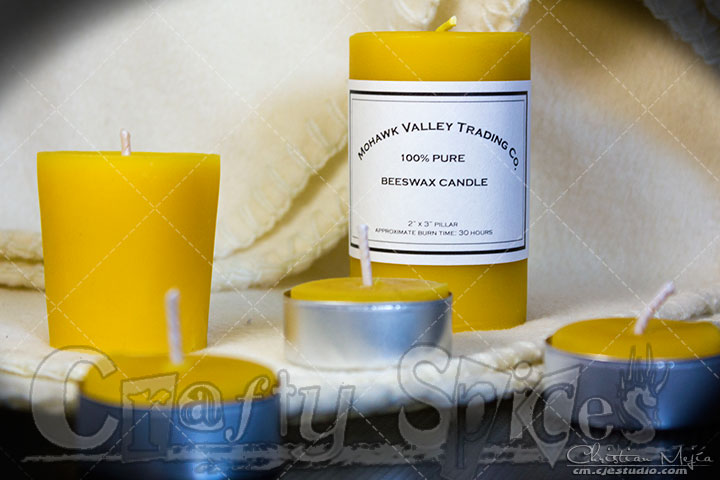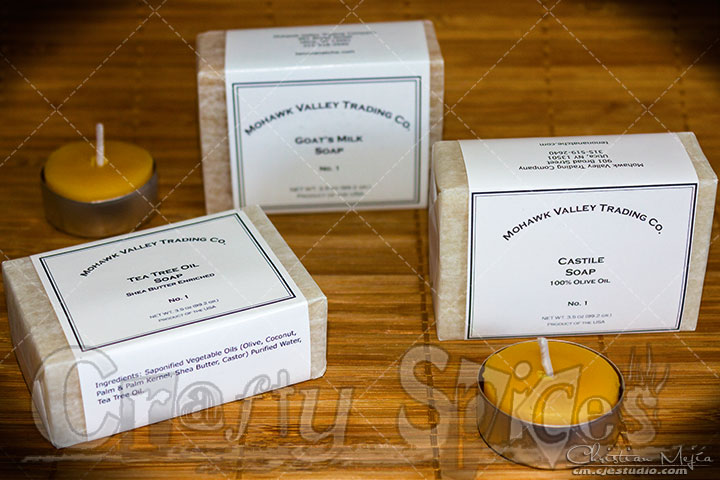 Fleece blankets
(also called fleece throws) are made from Polyethylene terephthalate (PET) or other synthetic fibers and can also be made out of recycled PET bottles or recycled fleece. They are lightweight, warm, soft, and hydrophobic; holding less than 1% of their weight in water which allows them to retain much of their insulating powers even when wet.
Fleece blankets are machine washable, dry quickly, are very breathable and will not lose their thickness when compressed; it does not matter if you crush, pull, twist or wad up the blanket it will come back to its original shape and thickness.
One, 2" x 3" 100%
Pure Beeswax Pillar Candle
One,
100% Pure Beeswax Votive Candle
Three,
100% Pure Beeswax Tea Light Candles
100% Pure Beeswax Candles
from The Mohawk Valley Trading Company are hand dipped or hand poured and made from 100% all natural, unbleached yellow beeswax, produced by their bees in the USA.
This giveaway will will end April 28th. Winner will be randomly selected from all valid and verified entries. Winner will be notified via email, he or she will have 48 hours to respond, if not another winner will be selected.
Mean while receive a 20% discount on all Mohawk Valley Trading Company 100% Pure Beeswax Candles,
Raw Honey
and
Maple Syrup
until 4/27/14 with the Coupon Code "Crafty Spices MVTC Easter Giveaway".
You may also receive a 20% discount on all Crooked Brook Personalized Fleece Blankets and
Fleece Jackets
(embroidered or blank) or
Jackets
(embroidered or blank) in addition to a 10% discount on all
Wholesale Fleece Blankets
(blank, one case minimum) until 4/27/14 with the Coupon Code "Crafty Spices Mother's Day Giveaway".
Follow the RULES on the Rafflecopter and enter for a chance to WIN, This contest is open to all U.S.residents (48 contiguous states) age 18 and over, void where prohibited. Physical address required for shipping.

Good Luck.
Current Giveaway embedded Code:
Disclosure: I received one or more of the products mentioned above for free to help promote this giveaway. Regardless, I only recommend products or services I use personally and believe will be good for my readers. All opinions are 100% my own and may not reflect those of others or yourself. All entries will be verified. For our full disclosure and PR Info Click Here.
Hits: 11052