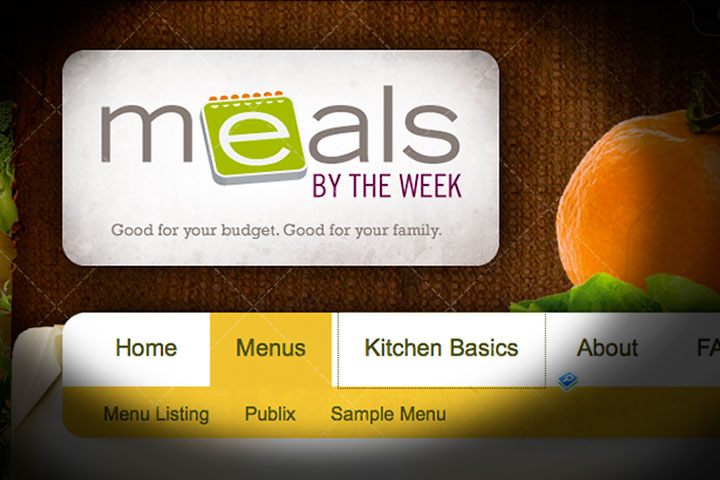 Whether you like and love to cook or really dislike it, we have to admit that it can be challenging to keep the creativity up and running in the kitchen on a daily bases, coming up with 3 meals a day every day for a complete family can almost be a job, not to mention keeping track of the ingredients you have to purchase (making a shopping list) and not buying to little or to much that it will spoil.

Many of us have opted to simplify our life by creating a weekly menu and even then it can still be challenging but doable. I was asked to be part of a promotion that should make menu planing easier. Meals by the week is a subscription base program were the subscriber get's to select the store they shop or the type of menu that they would like such as 400 calorie, Meals in Moments, Vegetarian, Paleo and soon to come Clean Eating.

After selecting the Store or Menu type the program auto populates a verity of recipe options mostly for dinner that you can either keep, or if it does not sound appealing you may skip it (and no we are not playing a game, but creating a menu for the week, LOL). For each recipe It gives you the option of letting you select a different number of people you would be cooking for, it can be for 2, 4, 6 or 8 people.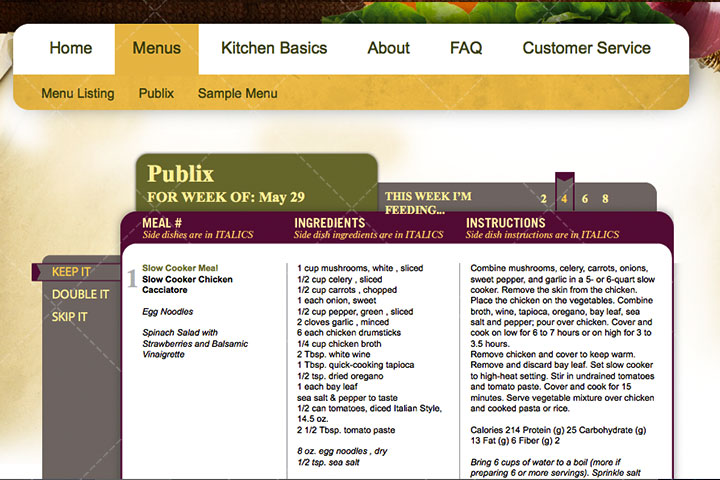 Ones you have selected a Store or menu type you are only allowed to change it once per subscription period or twice if it is a one year subscription and it has to be changed from the administrative side of the website, so it has to be requested not changed by the user.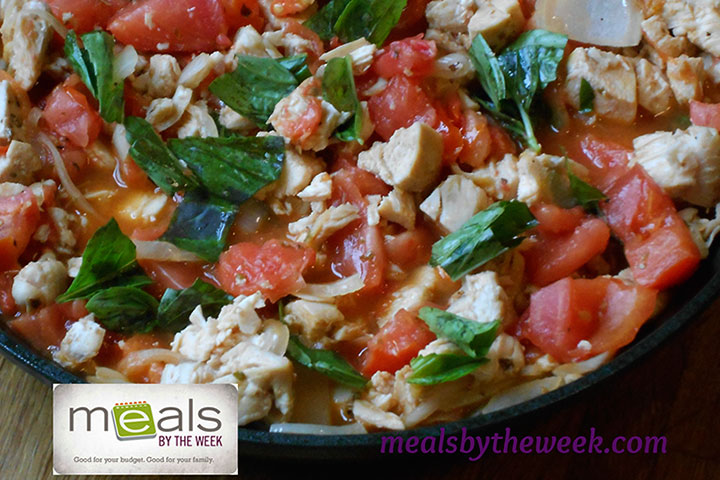 The program or subscription seem to have a great potential, I do find that at the moment it is still lacking a few thing key elements that would make it even better, thing such as:
The customer should be able to change menu as desired
The ability for the customer to specify food preferences to any menu,
A calendar where the customer could better organize the selected menu and even add additional meals for a day and not limit to just one meal.
On the site Meals by the week there is a tab called "Kitchen Basics" which I think it's a great idea, where I would expect to see some basic cooking tips, but instead they only have 5 links. Fortunetly they did say that they are working on it.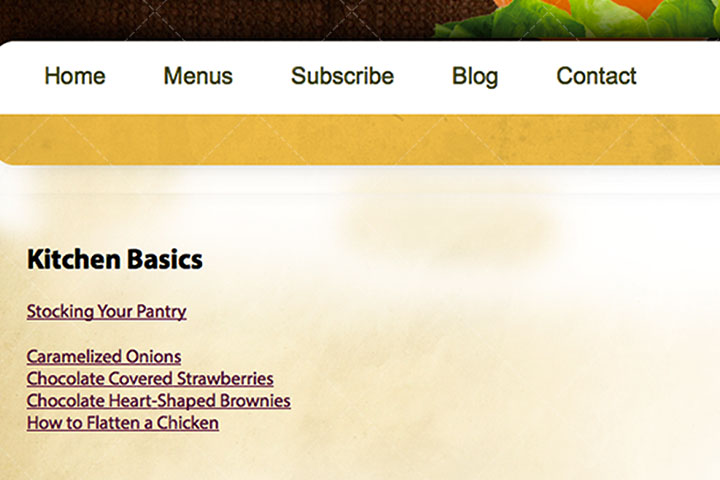 My favorite features as of today are: how it auto-generates recipes for the week and the variety it offers, the serving customization, the automatic shopping list that it creates, and the overall concept.

I will continue using and exploring this subscription, with high hopes that the developers keep working to enhance and improve on a well established system.
The Company and Purchasing Information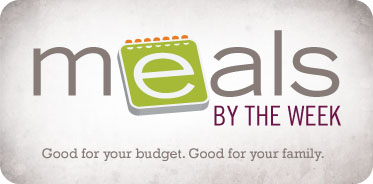 Win it:

Great news for you…
Meals by the Week has generously offered to give our readers a chance to win a 26-week subscription to the Program.
Follow the RULES on the Rafflecopter and enter for a chance to WIN. Participants must be 18+ and reside in the US. Giveaway ends 06/05/14. Void where prohibited.

Good Luck.
Current Giveaway embedded Code:
Disclosure: I received one or more of the products mentioned above for free using Tomoson.com. Regardless, I only recommend products or services I use personally and believe will be good for my readers. For our full disclosure and PR Info Click Here.
Hits: 7744