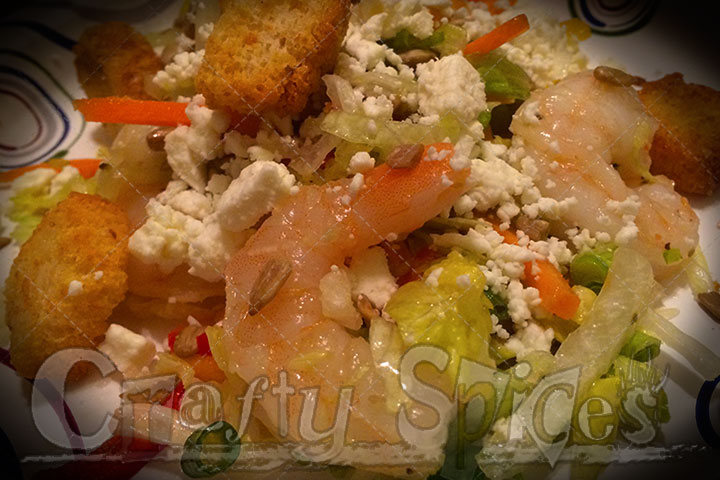 A nice way to end the day, knowing you and your family will be eating a healthy dinner with multiple nutrients and that it will be a very light but filling meal before bed time.

Salads are always a great choice, specially at dinner time because we can make them very simple or fill them with many tasty ingredients.
This Shrimp Salad sure is a perfect mix of Shrimps, lettuce and veggies that can be enjoyed at any time of the day, yet we love to have it for dinner.
Ready in:
20 minutes
| Serves:
4 - 6
| Complexity:
Very Easy
Ingredients
8 oz Shredded Iceberg Lettuce

1.5Lb Jumbo Shrimp

1 cup Sliced baby carrots

1/2 red bell pepper

1/2 orange bell pepper

1/2 cup chopped green onions

1/4 cup Extra Virgin Olive Oil

Salt to taste (+/- 1 tblsp)
Juice of 1 or 2 limes

2tsp oregano

1tsp mince garlic

10 to 12 garlic stuffed olives

3 tbsp sesame seeds

1/4 cup Feta cheese

Organic Farlic and butter Croutons
Directions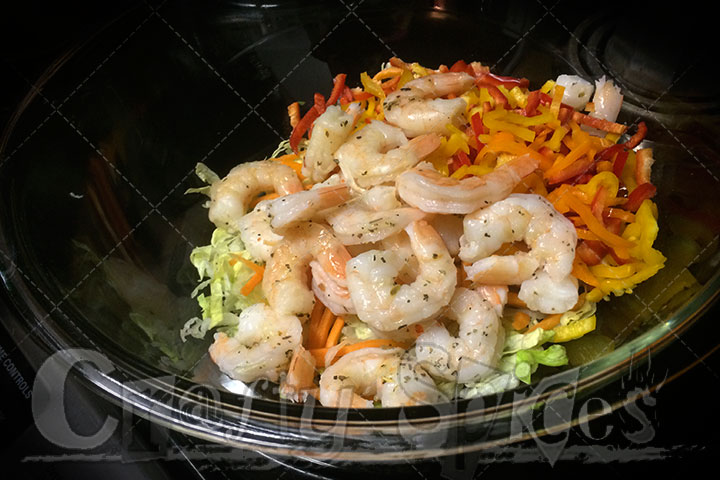 Pre soak shrimp in lime, oregano, garlic and green onions, for a minimum of 15 minutes )

In a large bowl mix all ingredients except sesame seeds, feta cheese and croutons.

Top with sesame seeds, feta cheese and croutons
Taste for final seasoning and serve.
Healthy and tasty choice, our
Shrimp Salad
will not disapoint you.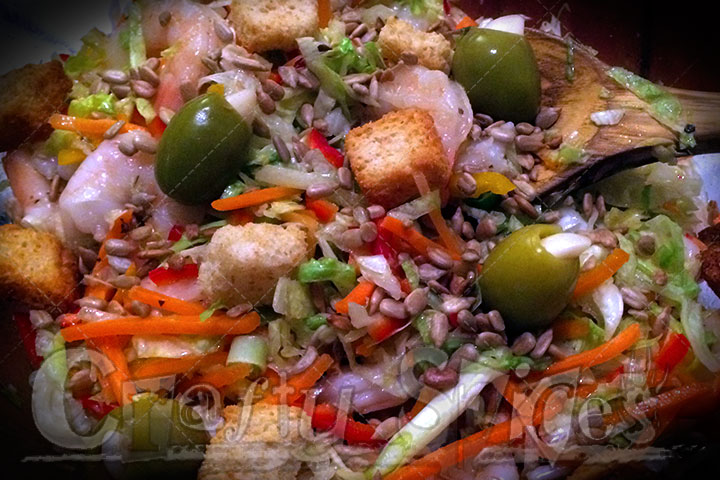 Have fun, and Enjoy!!
Hits: 6827