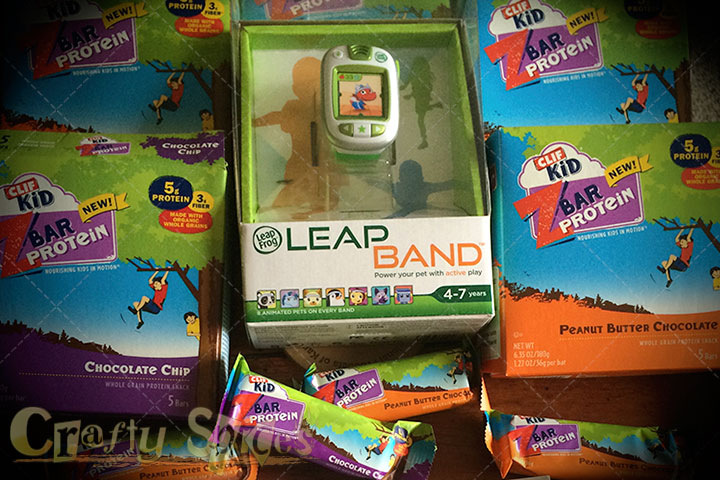 I am sure you have heard that we participated in the FitMadeFun National Party sponsored by LeapFrog and Clif Kids, needless to say it was a total success.
For what I can gather here and there kids all over the Nation were on going with the the Fit Made Fun experience, at our party kids and adults had a blast we played both inside and outside, we eat, jumped, hoped, we got wet and did so many fun activities.
We also talked, shared and discussed the very specific reason why we were gathered together, witch was to spread awareness about getting active, about making being Fit part of our daily do's. Expressing how we all need to get up from the couch and get active, whether it is participating in a sport, games or even just going out for a walk or a run.
Fun Family activities that involve being active are a great way to encourage little ones to be active. and stay Fit. We love how LeapFrog has come out with the LeapBand the little bracelet or watch like that motivates kids to do activities by having a small digital pet that likes to do fun activities.
As Sponsors of the FitMadeFun National Day LeapFrog and Clif Kid Send us the LeapBand and plenty of Clif Kid Bars for our family and friends to enjoy. As soon as we learned about the LeapBand we looked it up and were very exited about this opportunity.
I think I got the wrong impression and for that I was a bit disappointed with the LeapBand, because I was under the impression that it had sensors to record the child's activities and it does not. However after playing a bit with the LeapBand and setting one up for Kira we did find that it's much fun, it has a number of little animals that the child get's to choose from then play with it, and the good thing is that this little pet suggest fun activities that the children have to do and they get credit for doing them.
It's fun to watch Kira and her friends do what LeapBand and her virtual pet tell them to do.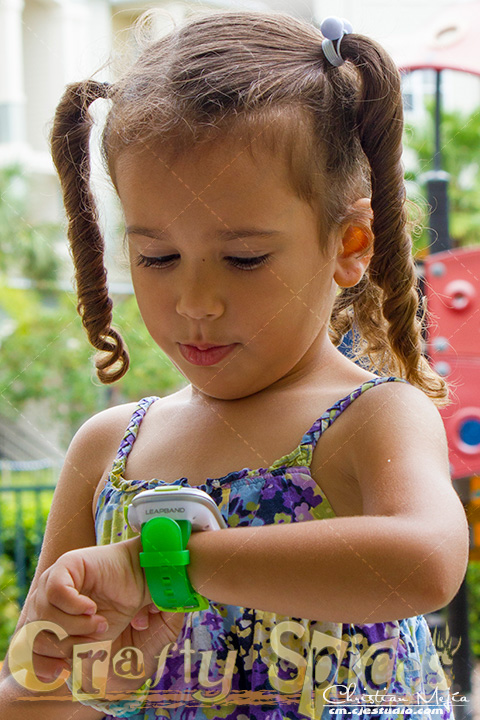 While we did plenty of activities the kids favorite was doing what LeapBand would say to do. Below you will see a video of just a taste of what Kira, Kaylee and their friends were up to on September 6th "The National Fit Made Fun" day.
It's a great initiative that LeapFrog is taking by inspiring Kids everywhere to get up and active. Making fitness fun for kids, and recognizing the importance of active play, with the LeapBand Kids get the technology that every child seems to be wanting and get motivated to get fit.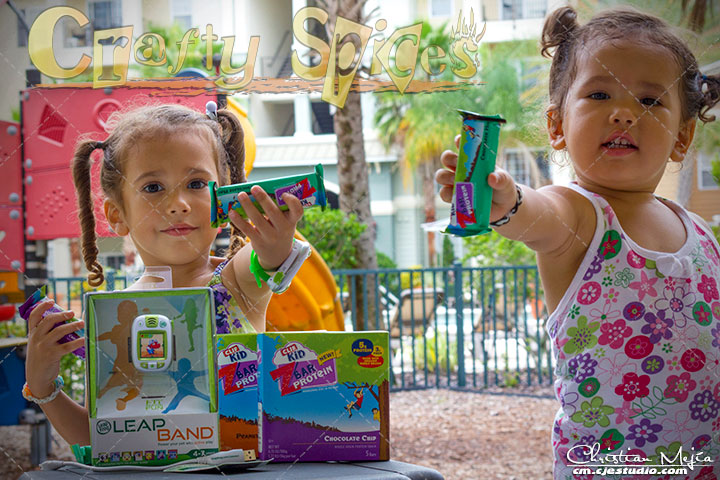 Kira and Kaylee showing off the LeapBand and Clif Kid bars.
We also enjoyed some great treats, the main one being CLIF Kid Zbar Protein bars which the kids loved. They are made out of whole grain and come in different flavors such as: Chocolate Chip, Peanut Butter Chocolate, Chocolate Mint and even S'mores.
Even our little Kaylee had the best time and enjoyed eating these tasty Protein Bars, specially formulated for kids. Even though they are for kids they are not as sweet as other kid friendly products.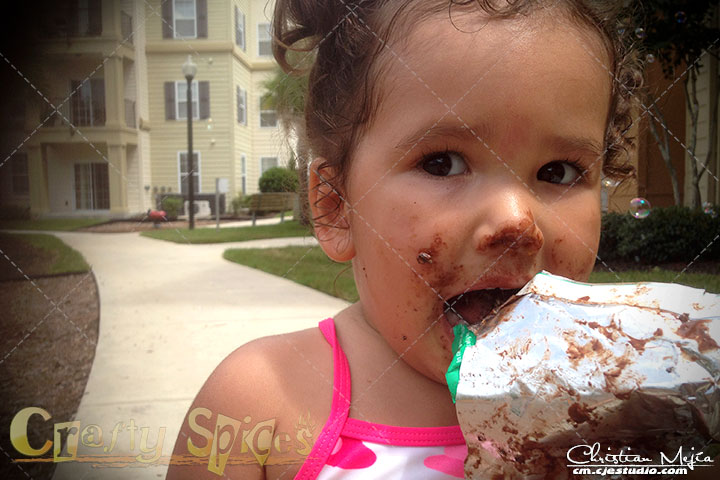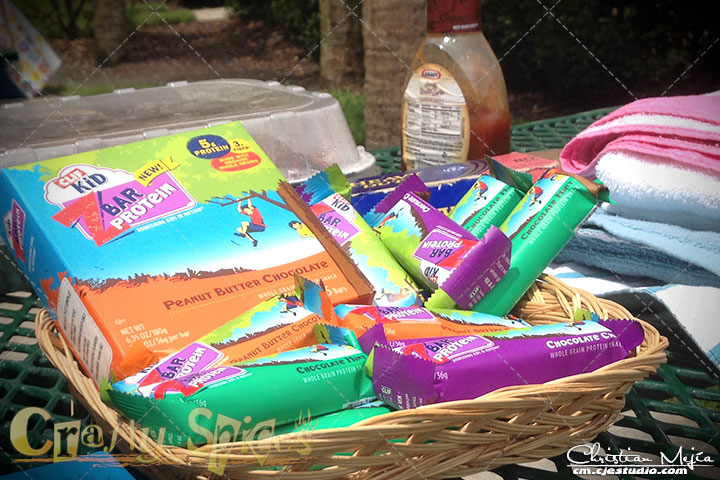 We are to set the sample for the next generation LeapFrog is giving us a helping hand we need to take the next step and be there encouraging every child to get up and get active. Keeping or making the next generation healthy is a challenge that we should not run away from.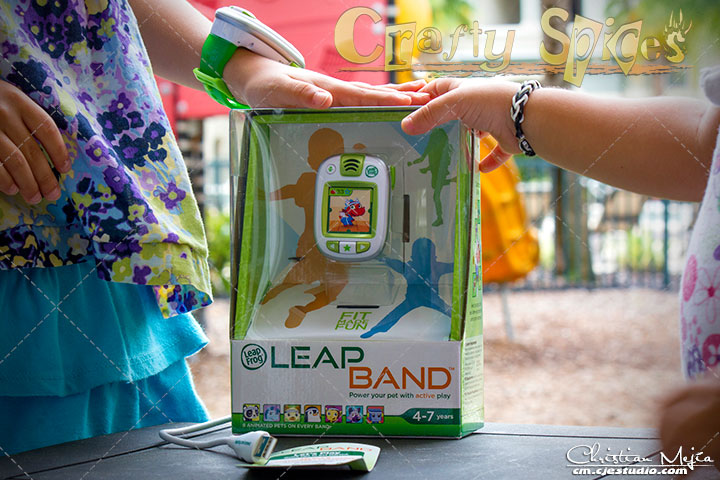 The new LeapBand from LeapFrog makes it easy to get Fit!

We love our Girls and having fun with them is a Joy itself.
Disclosure: I received one or more of the products mentioned above for free in order to host the LeapFrog and CLIF kid sponored MommyParty. Regardless, all opinions expressed here are my own. For our full disclosure and PR Info Click Here.
Hits: 5108