As Kaylee's Birthday became closer Kira her big sister was even more excited that the actual birthday girl. She was planning everything and if it was up to her our guess list would have been so long that it would have been more like a sweet 16 instead of a simple 3erd birthday.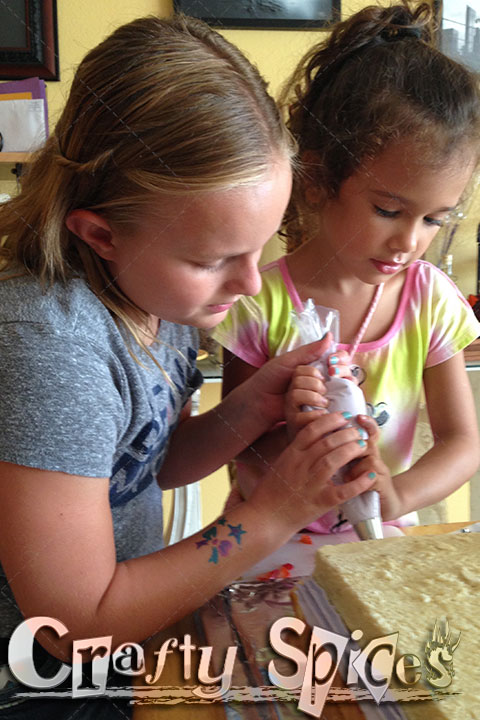 That being said Kira was also happy that she and a friend would be baking Kaylee's Birthday Cake. It would be a simple vanilla cake with strawberry filling and butter-cream frosting. We went together to purchase the ingredients, the decorations for the toping and the extra details for the birthday.
The day before the birthday, early morning Kira took out all the ingredients. I assisted by helping organize the ingredients in order, setting the mixer, buttered the pan, setting and dealing with the oven, and cutting the layers for the cake. Other than that Kira actually did the pouring and mixing on her own. I am so proud of our big girl right now.
By the time her friend arrive to our place the cake was ready for the frosting which they did on their own. I was very impressed how they worked so well together and helped each other integrating ideas to decorate the purple and pink Sofia the First Cake.
They did pipping, small flowers, sprinkles and toped with the Sofia items that we had previously purchased. Everyone really liked what the girls did with the cake, not to mentioned the birthday girl (Kaylee) was super excited and really liked her cake. She gave big hugs to Kira and her Friend and could not stop saying "Thank you for doing my Cake".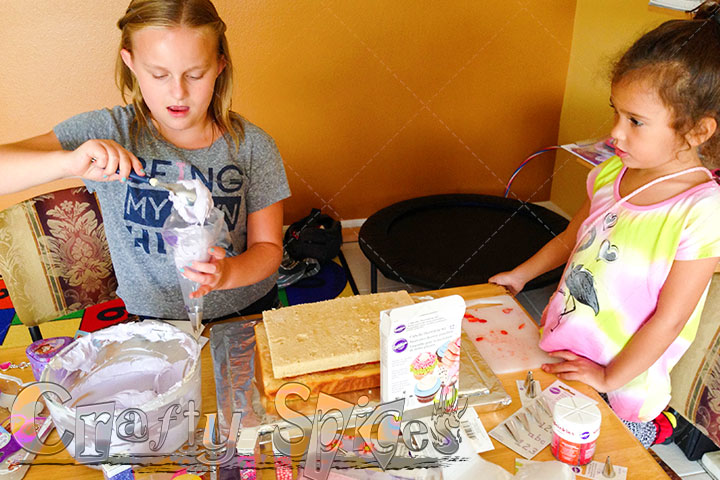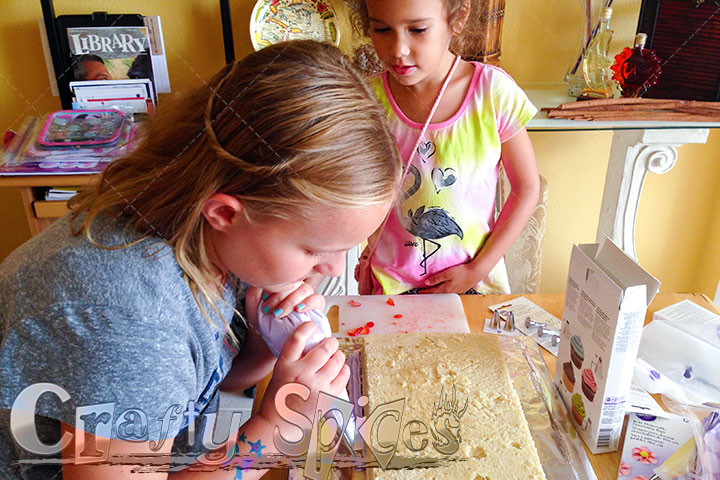 While our daughters are often in the kitchen with us, Kira has been so excited to say that she baked the cake mostly by herself, not to mention after that day she has been just thinking and talking about her next cake, which will actually be happening this weekend.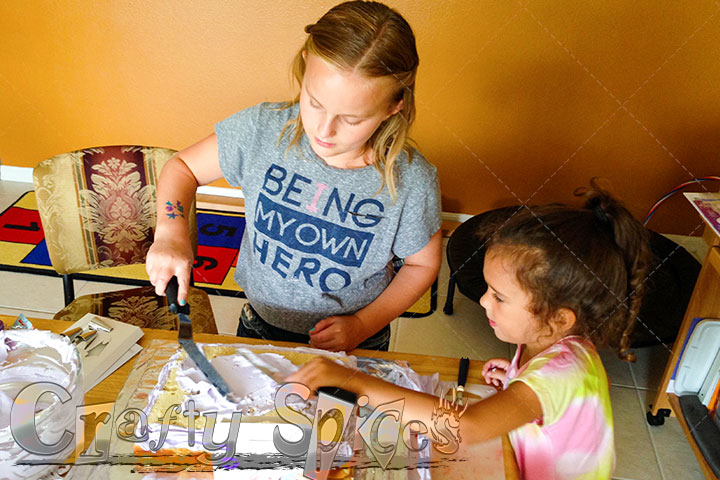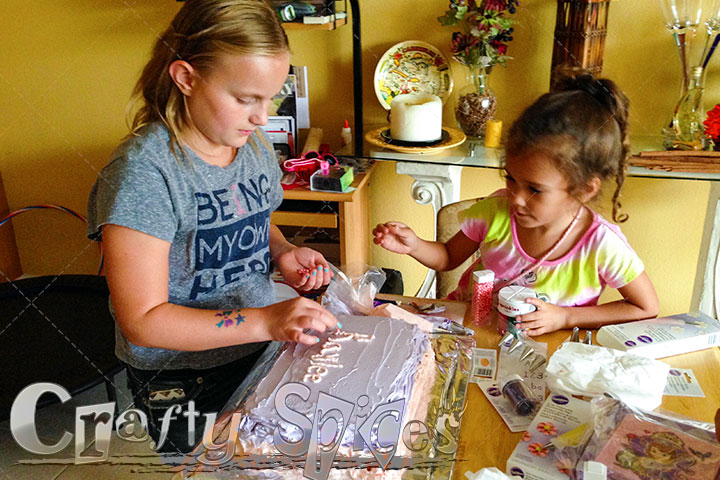 Kira's First Cake was a success, let's see how it keeps going and with what she comes up next.