A few weeks ago I was sent a set of Crystal Wash balls (laundry detergent), my husband thought they were drying balls until I told him NOoo, they are to be placed into the washer not the dryer. And no, he never did get to put them in the dryer.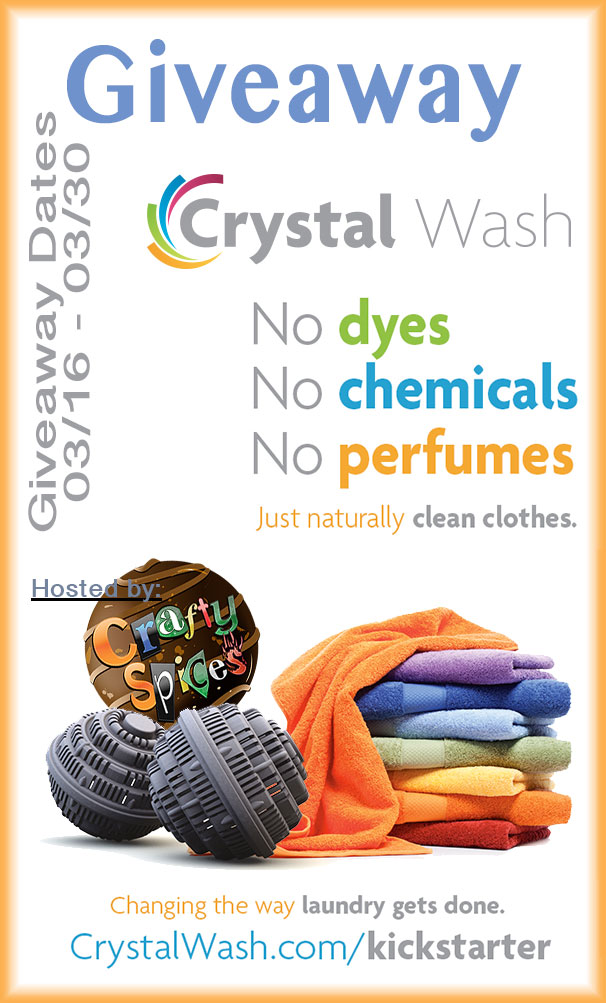 Official Specifications per the Company:
Innovative gear – 1000 loads of clean laundry without using Detergents, Chemicals or Perfume. We're an amazingly efficient and natural way to do laundry. I would love to send you a set of Crystal Wash to review for us. I would also like to draw attention to our newest version that we have in the works...
Get connected with your laundry. Our new Crystal Wash 2.0 will work seamlessly in the background to learn about and monitor your laundry, while you go about business as usual.
Our Experience: While we were a bit hesitant at first after using the balls the first time we were very impressed, as our clothing did feel nice and clean. I do have to pre-soak stains that the girls get on their little cloths but that is nothing different from what I did previously with other detergents, so I would say that they are a winner.
We always have the girls help when we are doing laundry and not having to add detergent is definitely a plus since, I set everything up and then the girls insert the cloths, our 5 year old can close the lid and we are good to go.
The reality is that after having the Crystal Wash Laundry ball in our washing machine I can not see ourselves without them, I love the fact that there is no detergent to be added and yet our clothing come out clean. I sometimes add a few drops of any of our essential oils and clothing come out with a light scent.
They say that the key to Crystal Wash is the Bio Ceramics:
These special Bio Ceramics were developed using various minerals with very effective antibacterial and anti-oxidant properties.
For Deep Cleaning: As Crystal Wash moves around in your laundry machine during a cycle, it changes the chemistry and raises the pH balance of the water. The higher Alkaline water created by Crystal Wash enables dirts and soils to be soaked free naturally."


Disinfecting: This process creates a natural Hydrogen Peroxide which disinfects your clothes…killing bacteria and odors.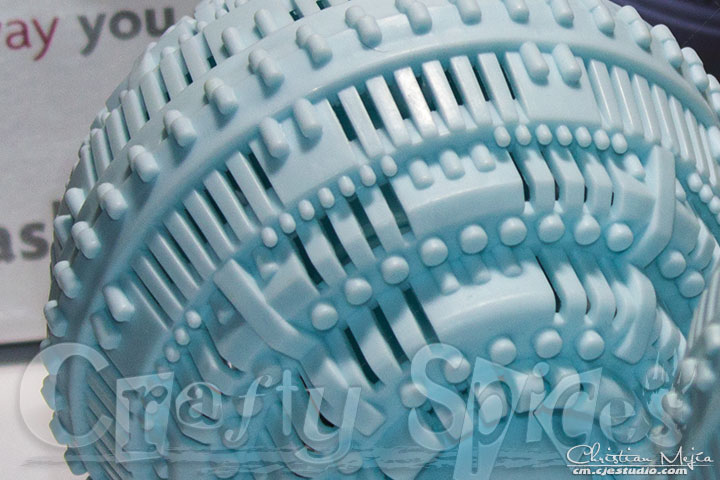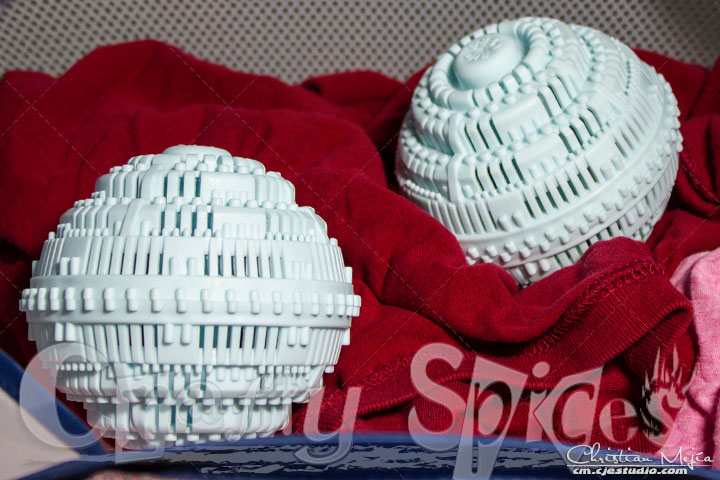 Final Thoughts:
The Crystal Wash laundry balls are a great choice to save money and do something good for the environment. They make laundry so much simpler since there is no measuring or forgetting to put the detergent in the machine.

The Company and Purchasing Information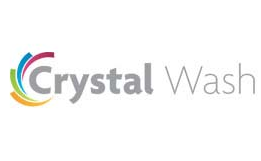 "Crystal Wash started from a desire to change the way we wash clothes... by naturally cleaning our clothes, saving us money and enhancing the longevity of our clothes.".
To find more information about Crystal Wash or to purchase visit/follow via:
Website
//
Facebook
//
Twitter
//
YouTube

Now for the Giveaway
Follow the RULES on the Rafflecopter and enter for a chance to WIN, This contest is open to US residence, must be 18 years of age or over, void where prohibited.

Good Luck.
{xtypo_sticky}
Disclosure:
I received one or more of the products mentioned above for free using
Tomoson.com
. Regardless, I only recommend products or services I use personally and believe will be good for my readers. For our full disclosure and PR Info
Click Here
.{/xtypo_sticky}