Mighty Leaf Tea offers loose tea, ice tea and pouches, I have only tried their pouches, which by the way I love. Their pouches come in a very well design packaging and the actual pouches are made out of satin and are machine stitched providing extra security, they are biodegradable, and include a tag indicating the amount of brewing time. Not to mention Mighty leaf teas are all natural and free of sugar.
Brew the Perfect Cup of Tea.
Product Description:
Mighty Leaf Holiday Collection Tea Chest: The perfect gift for any tea aficionado. An artisan gift box with 30 black, green, and herbal tea pouches. Egyptian chamomile flowers mingle with subtle citrus slices in their Chamomile Citrus. Also available in three other assortments.
Tea Top Brew Mug: Is a "Good to Go" travel mug with a special tea-top design by Mighty Leaf Tea for their silk pouches, allowing the pouch to be pulled to eliminate over-brewed tea.
Our Experience and opinion: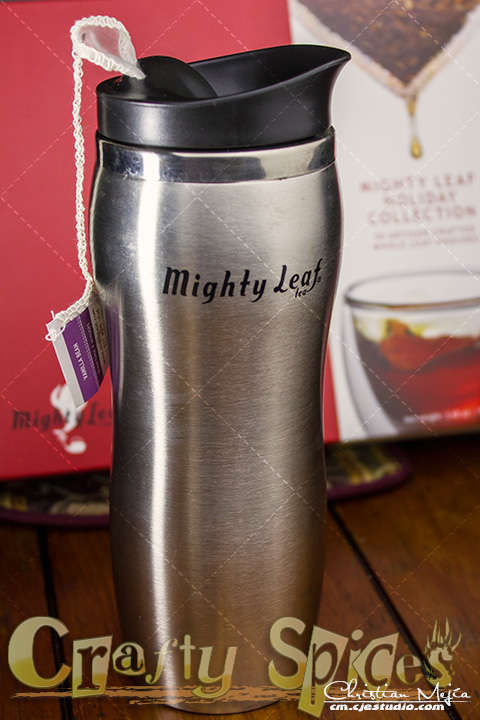 Below I share my thoughts about the very unique Mighty Leaf Holiday Collection Box, that include 30 Artisan-Crafed Whole Leaf Pouches for a total of 6 flavor (5 pouches of each).
Bombay Chai
This Chai Tea has a particular robust flavor that sets it apart from others, it tastes great hot or iced. I also enjoy drinking it with steamed milk .
Chocolate Mint Truffle
This is one of my new favorite teas, it's definitely an acquired taste, one that goes beyond your typical tea. It's almost like really enjoying a liquid chocolate mint truffle, I really like that I could identify the flavors yet they were not overpowering in any way. Great for a latte Tea on a winter night or as an iced tea on a sunny day.
Green Tea Tropical
Being from the Caribbean and loving green tea it only made sense to eagerly want to try this tea. I was expecting a stronger tropical aroma, but instead it was very soft yet very appealing. While I can taste some type of tropical flavor it is very mild I think I would have liked to taste and smell tropical fruits in this tea.
Organic Earl Grey
This is not your every day sweet grey earl tea, it is less sweet an a bit bitter, yet it is still a good taste and it's a great choice for early morning breakfast with a bagel or pastry. We actually found that the longer we brew it the bitter it taste, so depending on your preference leave shorter or longer time in the boiling water.
Vanilla Bean
This is the perfect balance and flavor for a pick me up afternoon tea, great even without the addition of any sweet or even milk, yet still very tasty with milk. Since they come in silk pouches it is nice that we get see the lose tea leaves and the pieces of the Vanilla Beans.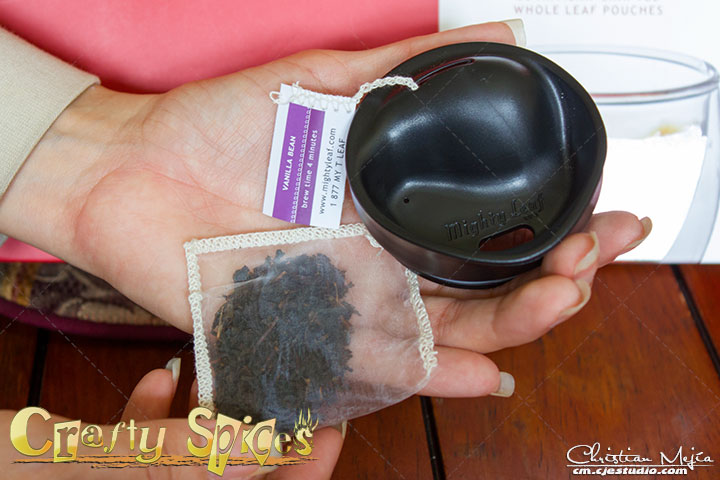 Chamomile Citrus
Because of the citrus combination this tea is a very different Chamomile tea from what you may have tried before. It has a very mild, yet appealing taste, works great for an afternoon relaxation, and it's good hot or cold. Chamomile is well known for it's calming natural "powers", this tea serves well to this statement.
Tea Top Brew Mug
The tea top Brew Mug is the perfect companion to any tea lover, it's a very cleaver idea since we can drink our tea on the go and not worry about over-brewing, the specially designed patented TeaTop lid is the key. Ones the tea time is up we just pull up on the string and enjoy the perfectly done tea. One thing to keep in mind is that it works with the silk pouches the best, If we use a non Mighty Leaf Tea pouch going through the tea-top hole the pouch will rip when pulled via the lid.
On another note, while some may find that it's not convenient that the mug may not keep the tea hot for a long time, it works great for me as I prefer to drink it warm and not really hot. I take it to most places.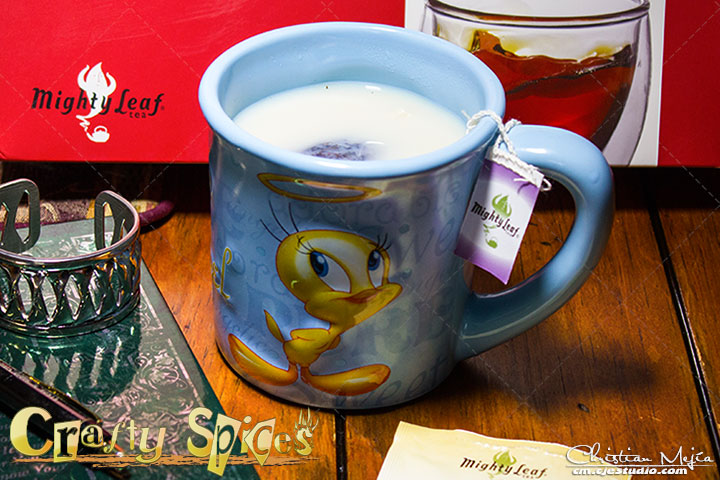 Pros:offers a great selection and their individual pouches are one of the best packaged tea that I have seen, they don't allow disintegration or easy rips, not to mention their blend are natural and very tasty.
The Top Brew Mug, is great for tea on the go, perfect top lid and best of all there is no over-brewed.

Cons: Mighty Leaf Tea, no cons so far, except it would be nice if they were a bit more economical.
As for the Top Brew Mug, It does not keep Tea hot for a long time, it can only be used with Mighty Leaf Teas as other brands tend to rip when pulled via the tea-top lid.
Our final thoughts: I am a big fan of Mighty Leaf Tea, they are great. While a bit pricey they are well worth it. It's great that they offer such a ample selection of natural teas. I will continue to be a loyal costumer and will continue to enjoy using my The Tea Top Brew Mug for a very long time.

The Company and Purchasing Information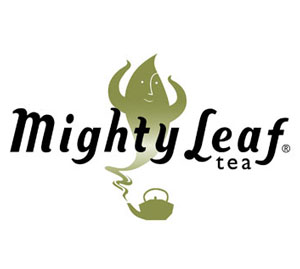 Mighty Leaf Tea
was founded by a team of husband and wife (Gary Shinner and Jill Portman) back in 1996 from their combine passion of creating exquisite Tea blends.
To find more information about Mighty Leaf Tea visit them:
Website
//
Facebook
//
Twitter
//
Pinterest
//
Instagram
To Purchase Mighty Leaf Tea or their awesome products via their
Web
or find your closest retailer
Here

A Special thank you to our Co-Hosts:
We are very grateful to the many bloggers that always support us and help us promote our events. Today we would like to give a special thanks to our two Co-Hosts, and would hope that you stop by and say hi to them, they are:
Win It:
Follow the rules on the Rafflecopter and enter for a chance to win. This giveaway will begin Monday, December 8th and will end on Monday, December 22nd. Winners will be randomly selected from all valid and verified entries, they will be notified via email and will have 48 hours to respond, if not another winner will be selected.

Good Luck.
{xtypo_sticky}
Disclosure:
No monetary compensation was given for this post. I received free products that facilitated this review. All opinions are 100% my own and may not reflect those of others or yourself. All entries will be verified. For our full disclosure and PR Info
Click Here
.{/xtypo_sticky}