A while back I tried and reviewed a different Adovia Soap (the Dead Sea Mud Soap) and really liked it, and that was my main motivation.
It's not only soap, you probably have seen some of my previous post where I have reviewed other Adovia Products. I am enjoying the results that these products have on my skin.
This Soap contains Dead Sea Salt and Minerals from the Dead Sea located in Israel. Both ingredients known to provide healing benefits to the human body.
A fact that many may find appealing is that this soap can be freely used on the body and on a delicate face as well. Leaving the skin clean, refreshing and soft feeling.
I like that every Adovia product that I have seen and or used has a simple, yet very elegant packaging. This soap come in a small box that well represents Adovia's design and standards. The Soap it self is a good size and it should last for some time.
It has a nice scent, but it is very strong, and it made my allergies go a bit crazy. So I was not really able to use it on my face, but I have been using it for my body and do like how fresh and soft it leaves my skin.
As much as I like Adovia Products, and while I did like the end results of the Adovia Dead Sea Salt Soap, I hink it's a bit on the high price and I'm not sure that I would buy it. If on the other hand you enjoy or don't mind strong scents and are looking for a high quality soap that offers many benefits this may just be the soap for you.
The Company and Purchasing Information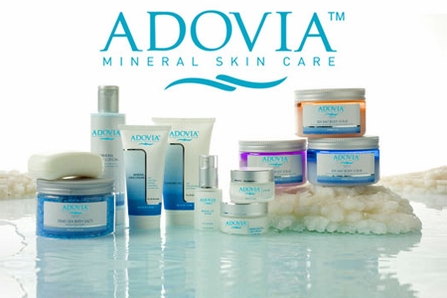 All Adovia products (As of this post) are made in Israel with Genuine Dead Sea Minerals as the key ingredient. They offer a unique formula providing healing by the power of the minerals in the Dead Sea, and natural botanical ingredients, mainly form the earth.
Some of the ingredients incorporated in their natural combinations are Dead Sea Salt, Mud and Minerals, Aloe Vera, Shea Butter, Vitamins C, A and E, Seaweed, and others. A place to purchase Adovia products is
Amazon.com
{xtypo_sticky}
Disclosure:
I received one or more of the products mentioned above for free using
Tomoson.com
. Regardless, I only recommend products or services I use personally and believe will be good for my readers. For our full disclosure and PR Info
Click Here
.{/xtypo_sticky}