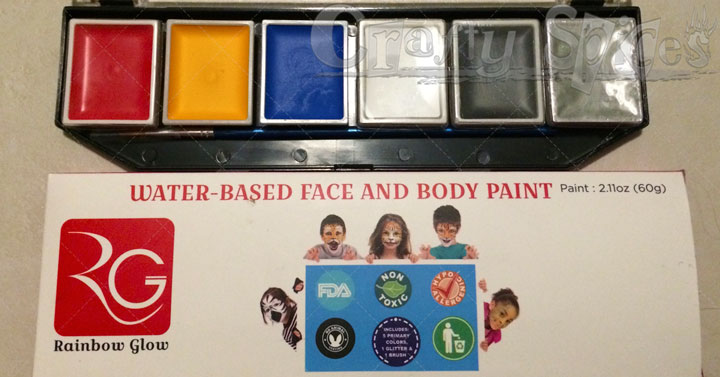 As soon as we receive this kit our 6 year old read what it was and bleated out. "Face and body paint" and soon enough the 3 year old had to jump "mommy can we do it now, pleaseeeee". But we had to wait till the next day…
We have been using different types of face paint for a little over a year now, we have worked with popular brands and other more generic ones. Have come to find that the quality of the paint that is utilize makes a huge difference.
The first thing that we like about this set is that all colors are "Non Toxic Hypo Allergenic And Kids Safe" which is a big plus in our eyes. It is a simple set that includes 5 Primary Colors (Blue, Yellow, White, Red, Black) and 1 Silver Glitter.
While we have worked with kits that have a large variety of colors and this one does not, it does bring a small mixing guide to get one started on making other colors, not to mention it's easy to mix and make multiple colors ones you have the primary ones such as the ones include in the Water Based Face and Body Paint Kit.
Using the paint is very easy, it's just a mater of dipping the paint-brush or sponge in water and then into the paint. While this is a water paint it can be as translucent or as opaque as you wish it to be. For translucent effect just add more water, if you on the other hand are looking for more of an opaque style do not add much water and apply multiple layers.
In overall this is a good quality kit, great fun-time, excellent for parties, halloween, and much more.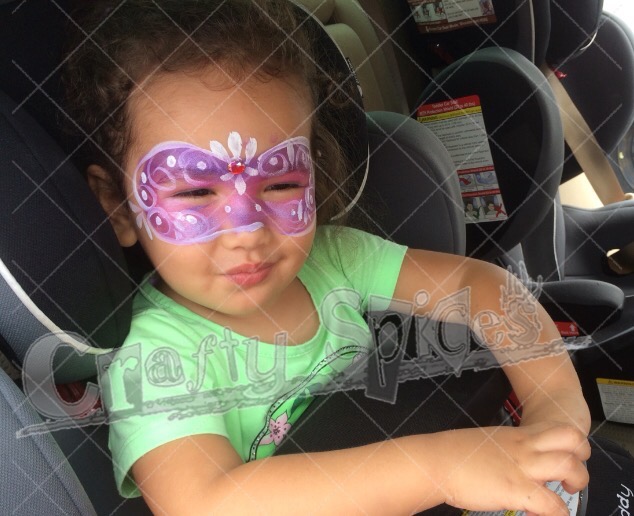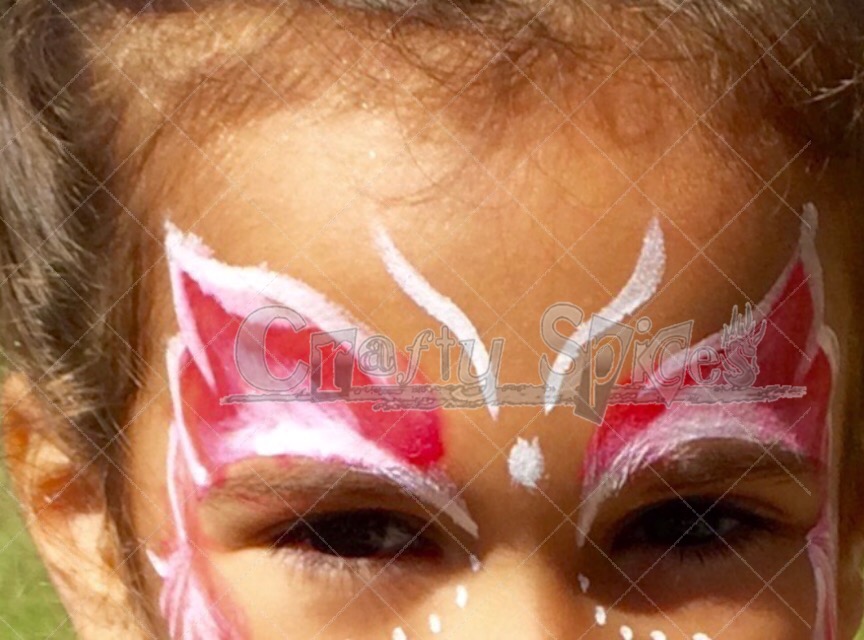 Purchasing Information
To read more about this face and body paint kit or to order it click HERE
{xtypo_sticky}
Disclosure:
I received one or more of the products mentioned above in exchange for my honest oppinion. Regardless, I only recommend products or services that I personally use and believe will be good for my readers. Affiliate links may be included, for our full disclosure and PR Info
Click Here
.{/xtypo_sticky}