I may not be extremely overweight and some of my friends actually say that I am not but I as many people have a number where I would love to be at. Base on the description and specification which are below, I thought that this scale would be perfect to help me reach my Goal.
Product Description (Per Manufacture): The Weight Gurus Smartphone Connected Digital Bathroom Scale was specifically designed to encourage weight loss. The Free Weight Gurus smartphone App (iOS and Android) tracks progress and chart progress to help you reach your goal (smartphone not required for scale use). Weightless technology lets you manage your weight by how much you've lost instead of how much you weigh. With Weightless, you decide how to view your weight: by the number or weightlessly by weight change. This scale includes easy-to-read extra-large, extra-bright backlit display.
Product Specifications by the Manufactures:
Connects with iOS and Android Devices (smartphone not required for scale use)
Weightless technology lets you track weight by how much you weigh (e.g. 173.4 lbs) or by how much you've lost (e.g. -12 lbs)
400-lb capacity with +/- 0.1-lb resolution
Extra-large (4.3"), extra-bright backlit display
Durable tempered glass construction
4 AAA batteries required (included)
Supports up to 8 users
Non-slip, scratch-resistant feet
Free Weight Gurus smartphone App (iOS and Android)
We received the Weight Gurus Smartphone Connected Digital Bathroom Scale in black, it is very well constructed, shows a slick design and seems to be made of high quality materials. The large display has a bright back-light making reading weight very easy, it is lightweight and easy to carry, although it does not have a handle. It has a sensor that makes the scale turn on automatically when it detects weight, this is a feature that should be good, but I found the sensor to be extremely sensible, since it turn on just by touching it, making the battery life shorter.
The Gurus Digital Scale is more that just a bathroom scale, it actually helps with that motivation that sometimes we can lack off, it shows your weight dynamically as weight progress right on you smartphone via their FREE App.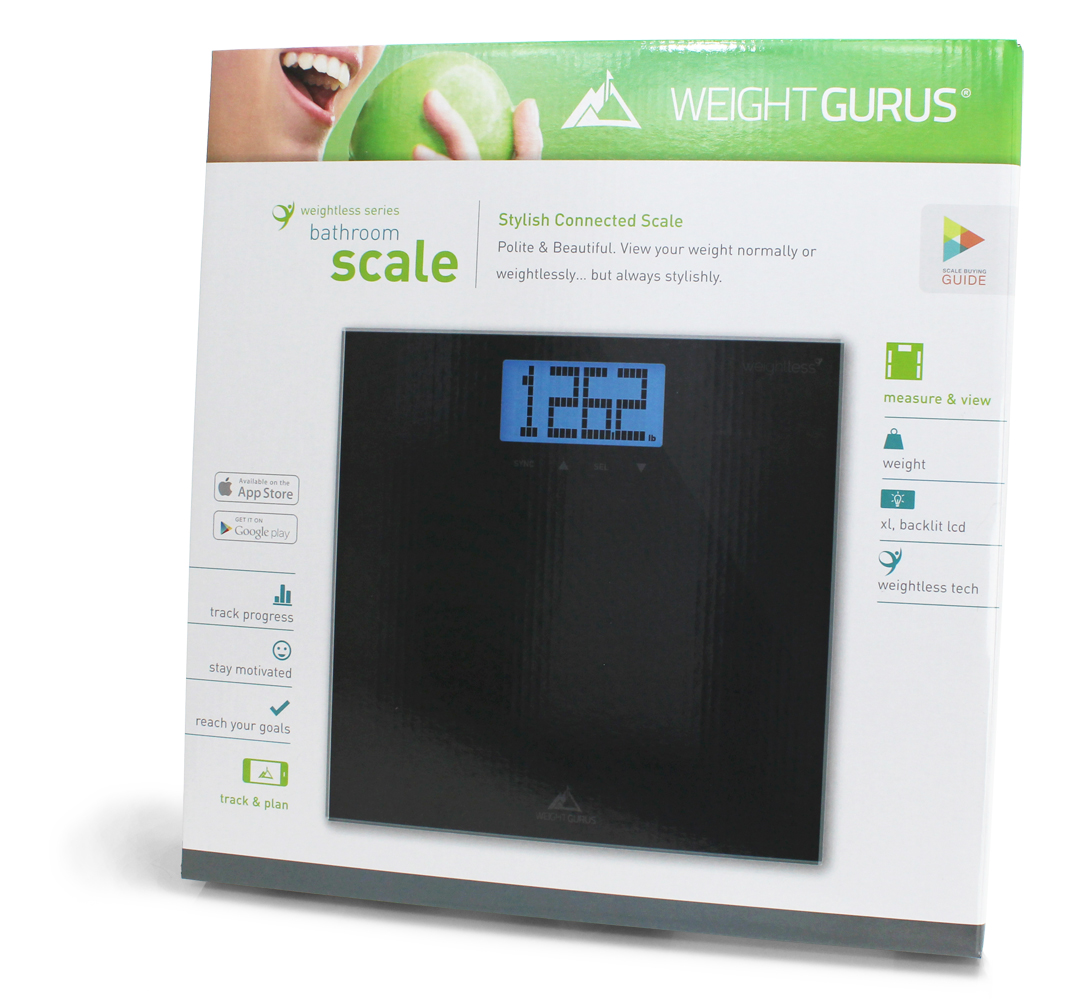 After downloading the app on my iPhone, I created an account, then I was able to select how I would like to see my progress in pounds or by pounds lost something that I found to be a cool feature. For example if last week you were at 156.8 lbs and this week you are at 150 lbs it can actually say 6.8 lbs instead of showing you 150, by showing you what you have accomplished it encourages you to keep going, the focus is on the results and not at the actual weight which in many cases can cause depression looking at large numbers.
Each time I weigh myself I take a picture using the app on my smartphone of a code shown in the LCD screen, then the app generates and records my progress automatically, it can keep track data for up to 8 users.
I really like the Gurus Bathroom Scale and my favorite features are: multi user tracking data, ease of use, easy to clean and the large display.

The Company and Purchasing Information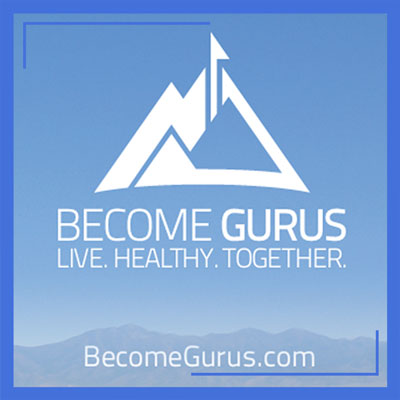 Gurus
is a small company, said to have a big heart.
The things that are important for them are: Health: Helping people master their health // Great Product: Making products people love // Doing things the right way
This is what Gurus has to say to all of us: "Our name is our goal. We want to help people master their kitchen and improve their overall health. We hope that you have an uplifting experience with our products and that they play a role in your journey to better health."
To learn more about Gurus products visit and/or follow them via:
Website // Facebook // Twitter To purchase go to: Amazon.com
{xtypo_sticky}
Disclosure:
I received one or more of the products mentioned above for free using
Tomoson.com
. Regardless, I only recommend products or services I use personally and believe will be good for my readers. For our full disclosure and PR Info
Click Here
.{/xtypo_sticky}