The Sunlabz 2-in-1 Power Bank, unlike other power banks, combines a wall adapter and a 3000 mAh* battery backup. This means you no longer need to keep a charger and a separate power bank. Instead, you can use the Sunlabz 2-in-1 as a charger to charge your device when you have access to a wall outlet and / or as a battery backup when on the go/road. One feature that differentiate it from others its the ability to charge both its own battery and a device simultaneously without the need for an extra cable or power adapter.
The Sunlabz 2-in-1 Power Bank is very stylish and compact, with what they call lipstick shape and comes in 6 trendy colors.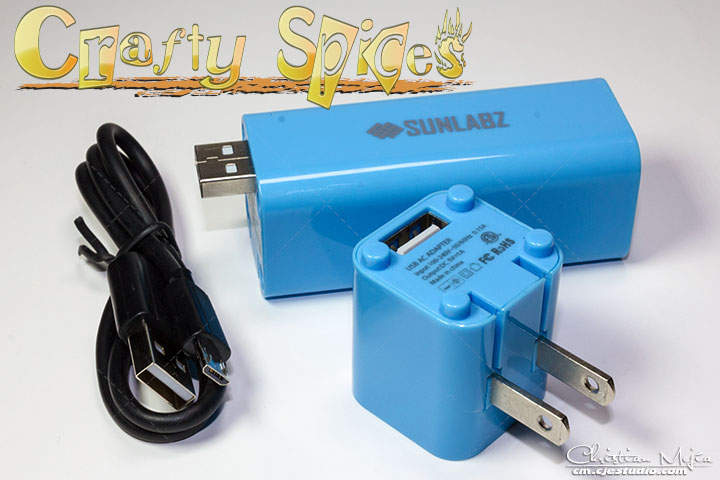 Specifications and Features:
Official Description.
UNIQUE 2 in 1 DESIGN - Combining a Wall Charger and a Power Bank that fits in the palm of your hand
CHARGES BOTH - Its own Power Bank Battery and your Device together either directly from a Wall Socket or from a USB Power Source - LED indicators
WALL CHARGER SPEC - Input AC 100-240V~50/60Hz 0.15A | Output DC 5V-1A
POWER BANK 3000 mAh SPEC - Input: DC 5V-800mA | Output DC 5V-1A
COMPATIBLE WITH - Leading Smart Phones and Tablet Manufacturers - Built in power conservation technology eliminates power drain.
Package includes:
1) Sunlabz 2-in-1 Power Bank // 2) 1 Micro USB cable // 3) 1 user manual
Our Experience and Review:
The Sunlabz 2-in-1 Power Bank come fully charge, this is good, since as we receive it we can just toss it in a bag, purse or pocket and go on with our day. The first device that we charged with this power bank was an iPhone 5, we plugged it in at 1%, it took 2 hours to fully charge, by the end of the charge the Sunlabz 2-in-1 Power Bank had 2 of the 4 light on, I guess that means that it had around 50% of juice left in it.
For our second test we connected an iPhone 5S also at 1%, like 15 minutes later the power bank was depleted and the iPhone 5S was only at 14%, so we proceeded to connect the Sunlabz 2-in-1 Power Bank to the wall outlet. Like with the first test the iPhone 5S was also fully charged at about 2 hours, and the Power Bank still had 2 blinking lights. It took an additional 2 hours and 15 minutes for the Power Bank to fully charge (presenting 4 continuously light).
SUNLABZ 2-in-1 Power Bank connected to iPhone 5S and Wall Outlet
The Sunlabz 2-in-1 Power Bank easily detaches into 2 parts: 1- USB wall Charger, and 1- Portable Power Bank. The USB wall charger wall prongs folds into the unit for safe keeping and giving it a stream line and compact look.
Close up: on/off, USB and LED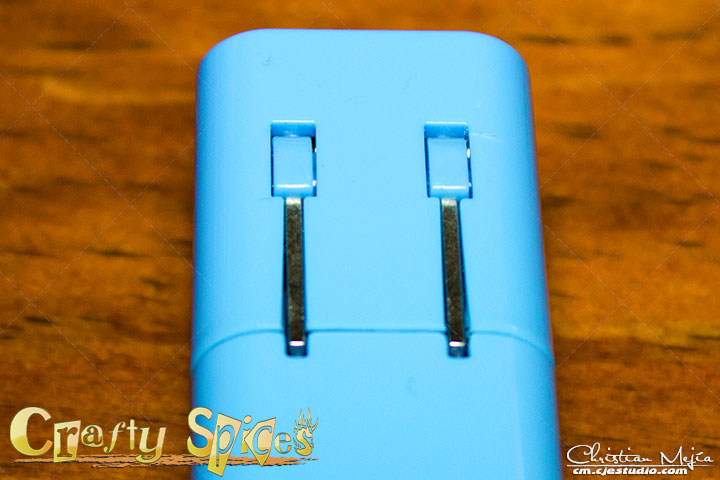 wall prongs folded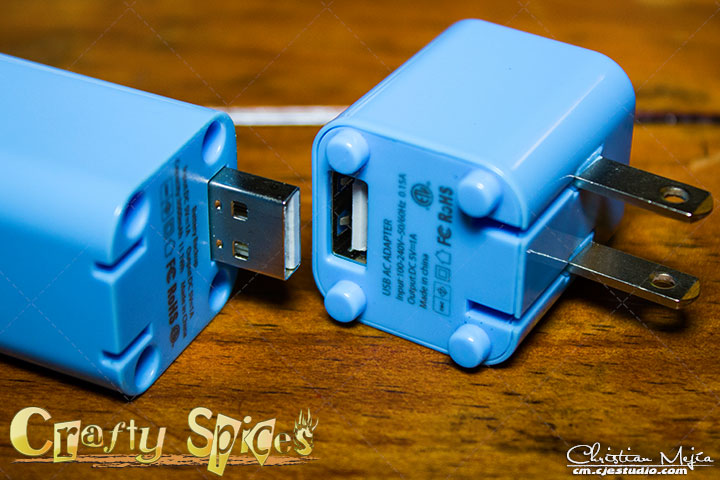 Charger connectors
There are many things that I like about this product: features that are great such as the fact that it is very light weight and compact, so much that it can be carried in a pocket. It is so convenient not to have to carry an extra charger for your device, because it is already build in. Now I just leave the iPhone charger at home and take the Sunlabz 2-in-1 Power Bank with me. If I am near a wall outlet I can just use this to charge my iPhone directly from the wall and save the power bank charge for later.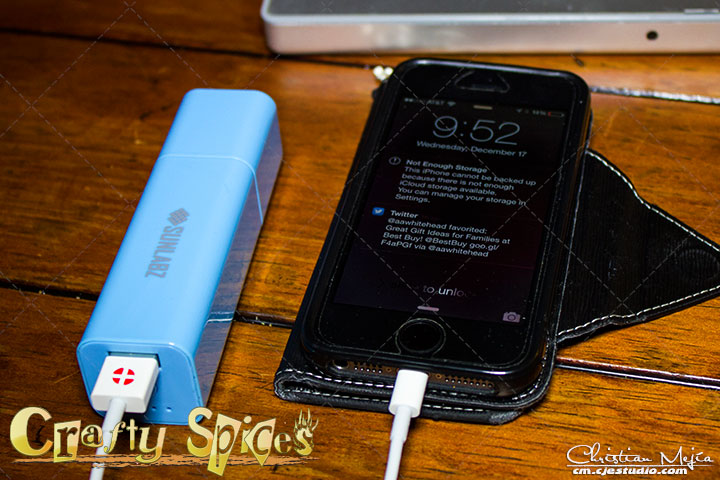 SUNLABZ 2-in-1 Power Bank connected to iPhone 5S
Pros:
Compact design
Comes is an assortment of colors
2 in 1 - Power Bank (use as a battery backup) and usb charger (Connect to a power outlet to charge itself and/or a device)
Cons:
It doesn't have a carrying bag
Would prefer if it had a LCD display (showing percentage of charge)

Final Thoughts: This is a practical and convenient charger to carry around and not be stuck with a phone and no power. It would make a great gift for anyone with a cellphone. I also have to say that the colors they offer are great and very unique.

The Company and Purchasing Information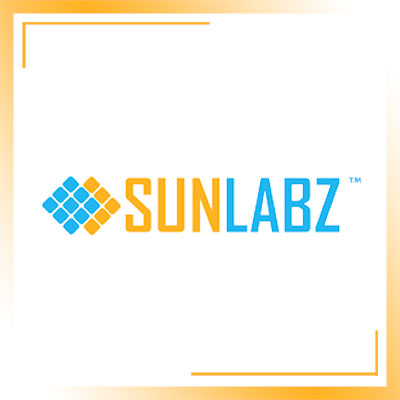 SunLabz is committed to providing each customer with the highest standard of customer service.
To learn more about SunLabz and it's products visit / follow via:
Website// Facebook
To Purchase Click HERE
{xtypo_sticky}
Disclosure:
I received one or more of the products mentioned above for free using
Tomoson.com
. Regardless, I only recommend products or services I use personally and believe will be good for my readers. For our full disclosure and PR Info
Click Here
.{/xtypo_sticky}