I am alway up for a challenge and love to try new and different things, so I decided why not put these Silicon Gloves to the test and even challenge them a bit.
The Gloves come in 4 different colors (Red, Blue, Green and Black), we selected the black and could no be happier about the selection, they are made of a durable flexible textured silicon with a non-slip grip.
After we received the Bee Sili SUPER Silicone Gloves our BBQ's have been so much safer, there has not been one time that we have gone out to the BBQ and not reached out to grab the Bee Sili Super Gloves, even our girls now know that if we are grilling these gloves are coming with us, Kira even volunteers to go and get them for us.
This is not to say that these gloves are only for the outdoors or that can only be used for barbecue, they work wonderful for any type of oven cooking, we have used them while baking to hold on the the hot pans I especially like them when doing Water Bath/Bain Mary because sometimes taking things out the very hot water can drip a bit on you hands these gloves avoid getting burned if this were to happen.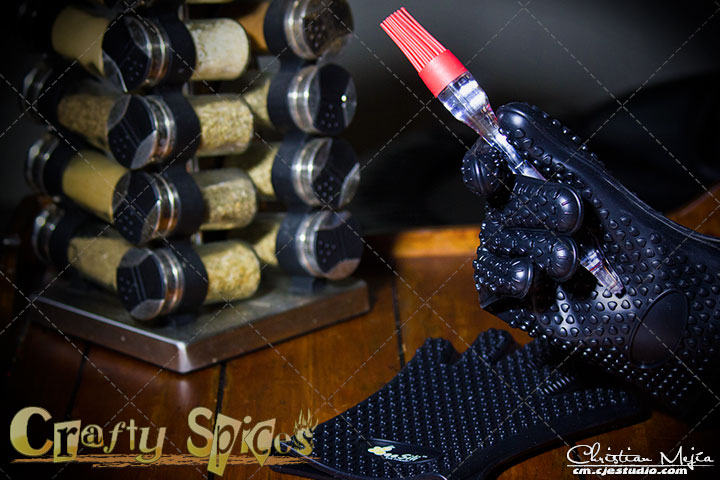 The only thing that because of the material and for them to be as safe as they are they are a bit bulky which sometimes makes it a bit difficult to grab things although having the textured silicon does help hold things.
While we have not use them in the cold they are to work very well on the cold for protecting hands from the freezing snow when scraping it from the car or clearing the driveway. If you come to think about it there are many uses where we could use these gloves and protect ourselves from cold or hot temperatures.
I almost forgot to tell you that the Bee Sili Super Silicone Gloves come with a free basting brush that works great for spreading seasoning or BBQ sauce. They are eco-friendly and the silicone used is FDA approved.
Now that the holidays are here these gloves would make a great gift for anyone that likes to be a hands on person. Better safe than sorry use them and protect your hands from the hot or the cold.

The Company and Purchasing Information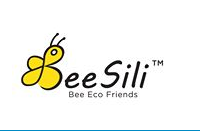 From Bee Sili: "Our aim is to provide you with the best products and the best possible service.
Picking the right item can sometimes be confusing, especially with the range available. You must also think about getting the best deal. We offer a great range of only the best at the lowest prices, ensuring you never have to shop around."
Visit / follow via: Website // Facebook
To Purchase Click HERE
{xtypo_sticky}
Disclosure:
I received one or more of the products mentioned above for free using
Tomoson.com
. Regardless, I only recommend products or services I use personally and believe will be good for my readers. For our full disclosure and PR Info
Click Here
.{/xtypo_sticky}