When I was invited to review the Soniclear face and body brush from Michael Todd, I quickly became excited and had to look it up and find out more about it, but how could I resist giving it a try and finding out for myself if this bush would help maintain a healthy skin.
There were a number of things that caught my attention of the Soniclear Face and body brush, among them and probably the one that got me mostly interested was the fact that the brush is Anti-Michobial, what a relieve not to have to think that the brush would be filled with bacterias. And so we waited patiently to receive our package.
The box arrived and this is what was included in the very well design box:
The Soniclear hand held Unit
1 Facial Brush Head with Cover
1 Slightly Larger Brush Head with Cover (Body Brush)
The Charging Station with its charging Cord
4 Sample Size Michael Todd's True Organics Pouches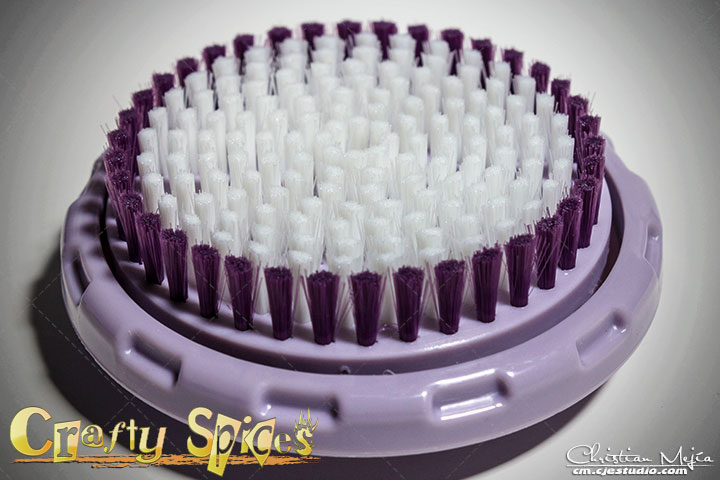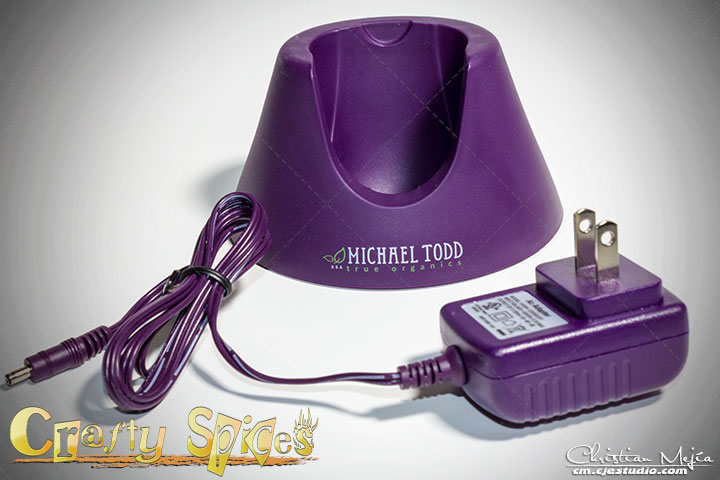 Eager to try my new gadget, I started reading the user guide as we should always do before using a product, specially one that we will be applying to our skin. I got everything ready and I was ready to give it the first try.
Our Experience: The handle provides great grip and has a non-slip lining that works very good specially since our hands could easily get wet, which brings us to the the point of how the Soniclear is waterproof and cordless how handy and convenient this is, as it is very easy to use the Soniclear whether to wash our body or our face while taking a shower. It can provide up to 35 minutes of continuous use between charges, this is well enough time for multiple uses before needing to be re-charged.
To make it comfortable on everyones skin, this brush offers: 3 speeds recommended for the face with the small brush, and 3 speeds for the body with the larger brush (a total of 6 speeds and 2 different heads), 300+ sonic movements per minute, to deeply clean the skin.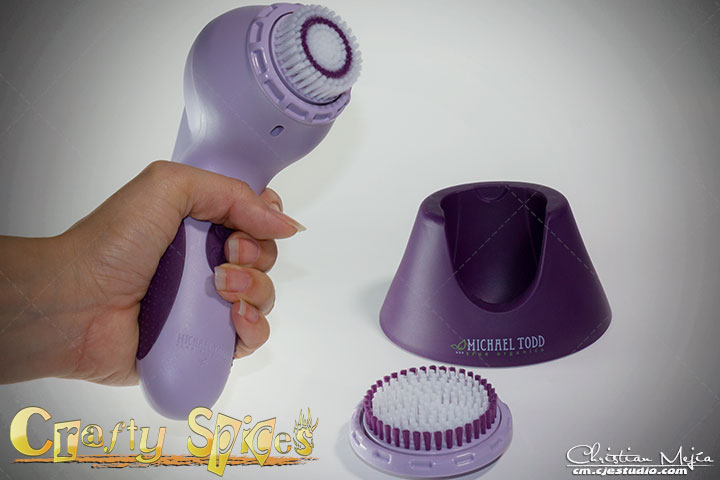 Great Grip!
While both brush heads are soft and feel good to the skin the smaller brush (face) is softer and more delicate. It's also very convenient that while on the face setting it beeps every 20 seconds, stopping for a second to let you know it's time to move to another are and it will shut off automatically after 1 minute of use. Similar settings for the body but now it will beep every 60 seconds, stop for a second and shut off after 3 minutes of use.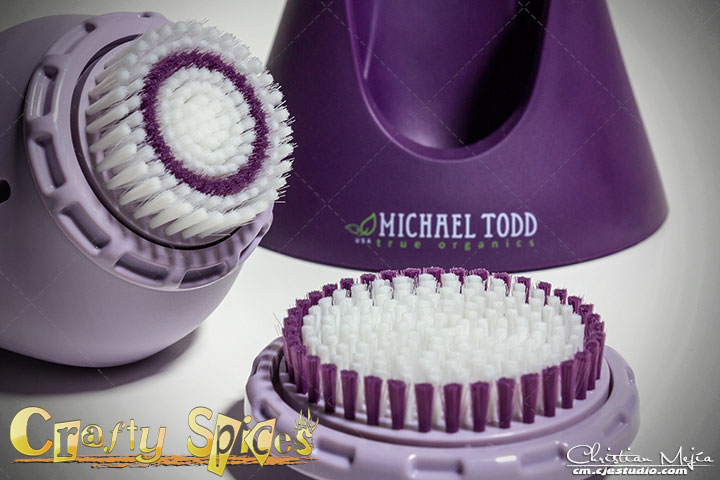 The Brushes and the Charging Station
It is recommended to be used with a good cleanser such as Michaels Todd Products but even without any product if you use it you can feel how it cleans and removes impurities from the skin.
Our Final Thoughts: A bit pricey but well worth it, this is a solid, sturdy, comfortable handheld antibacterial brush that helps keep skin clean and healthy.

The Company and Purchasing Information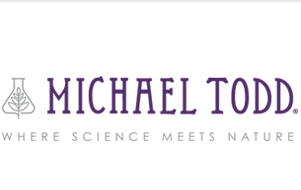 From
Michael Todd®:
"Our mission is to make the most effective, results oriented organic solutions for healthy, radiant skin. We use as much organics as possible without compromising performance and never use parabens, sulfates, mineral oil, artificial coloring or synthetic fragrance to avoid health concerns.

If you would like to Purchase Click Here
{xtypo_sticky}
Disclosure:
I received one or more of the products mentioned above for free using
Tomoson.com
. Regardless, I only recommend products or services I use personally and believe will be good for my readers. For our full disclosure and PR Info
Click Here
.{/xtypo_sticky}