Not sure many people would call these little Gems Gadgets as we are doing, but anything that makes my life easier and more enjoyable, then for me it is a gadget. We are still getting used to the idea of silicon over heat, but we are working on it and while we do I am loving silicon kitchenware products so far.
Anyway today we will be talking about the Little Gems by Sunsella by the way are the cutest reusable cupcakes cups that I have ever seen.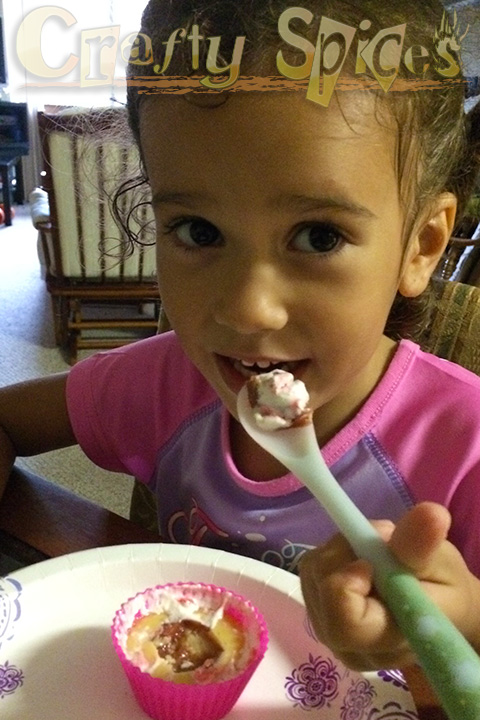 These Little Gems come a very cute box with the elegant design that Sunsella always features. 12 very well made Silicone Baking Cups, 6 different colors.
The obvious choice was our first one, we made cupcakes, but after that our girls just loved the Sunsella Little Gems and have wanted more. So since then we we have used these Little Gems for many other things and our latest doing was making Flan with filling toped with vanilla flavored Whipped cream (These are the pictures presented here)
These cupcakes cups need no additional mold to hold them together, the batter does not stick to them and they are very easy to clean. They actually seem to cover the most important things needed when baking. And who is to say these Little Gems are only for baking, we have also used them for dips, kids snacks (great to be included in lunch boxes), nuts and even small candies. They look great and kids love them, and so do I.
Other awesome features about these Little Gems are: that they are not only oven safe, but also Microwave safe (Providing us endless possibilities) and even Dishwasher safe. Not to mention that since they are not bulky and they are stackable, there is no need to look for a large storage place, they fit perfectly in any corner or cabinet.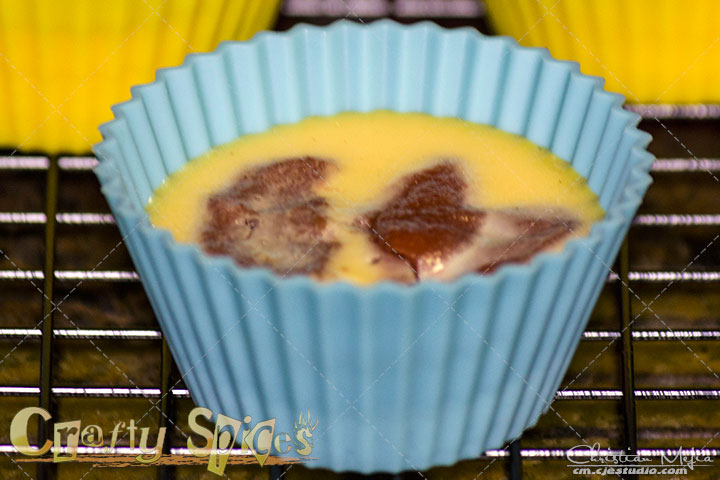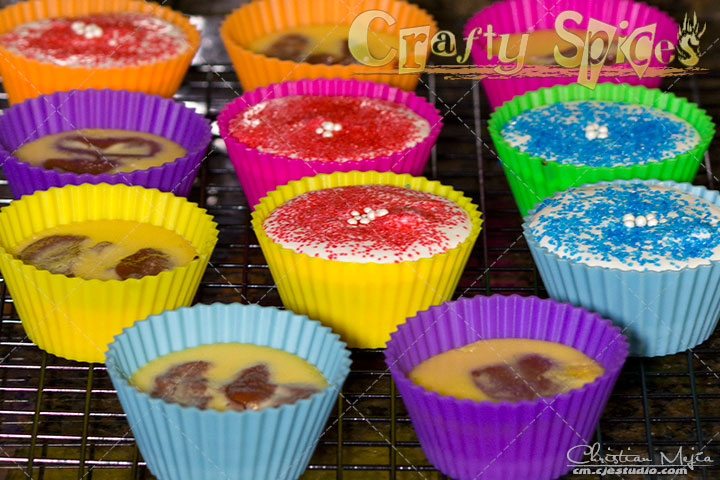 All this being said I highly recommend these Little Gems by Sunsella, they are addition to any kitchen, specially if you love to get creative or have fun preparing or serving your dishes.

Purchasing Information
The "Little Gems by Sunsella - Silicone Baking Cups" are available to purchase:
HERE
buy them today and start having fun with them.
{xtypo_sticky}
Disclosure:
I received one or more of the products mentioned above for free using
Tomoson.com
. Regardless, I only recommend products or services I use personally and believe will be good for my readers. For our full disclosure and PR Info
Click Here
.{/xtypo_sticky}