For this reasons when we were chosen to review the Zazzol Wine Aerator, we had to put it to the test and see if it would really work and make a different such as with a traditional decanter.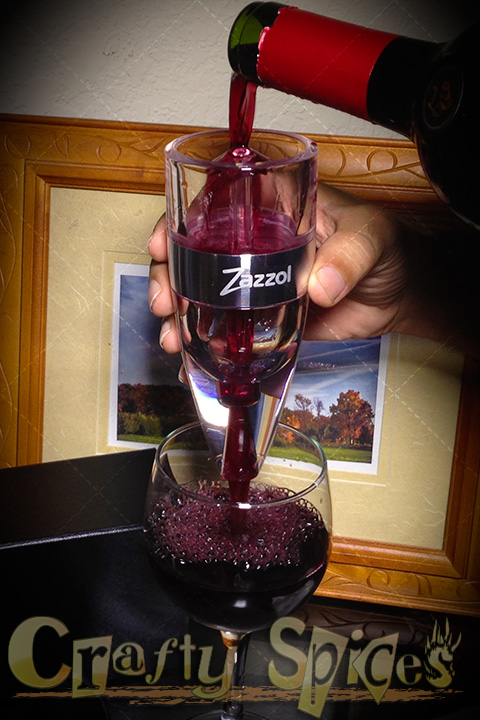 Specifications and Features:
Official Description.
The globally patented Zazzol Wine Aerator uses multistage aeration that more effectively aerates wine as you pour. Other aerators only use a single aeration design. The unique design aerates in 3 steps: first wine is dispersed over a cone, then drains through 32 holes, and lastly air is injected into the tube before the wine exits the bottom and into the glass. The multistage aeration allowing wine spread out throughly and efficiently mixes oxygen with the wine to break down the tannins which can give wine an overly astringent, bitter taste. The Zazzol's multi stage aeration provides a more balanced finish while enhancing the aromas and flavors for the ideal glass of wine, every time!
Product Overview:
Patented 3 stage aeration design allows wine to breathe 3 times more efficiently than any other aerators you can find.
Umbrella Shaped Wine Sprayer (wine is dispersed over a cone)
Drizzle Plate (drains through 32 holes)
Forced Air Vortex (air is injected into the tube before the wine exits the bottom)
LIFE TIME SATISFACTION GUARANTEED
What's in the box:
Zazzol Wine Aerator
An elegant, easy-fit aerator stand
Cool Multi Purpose Gift Box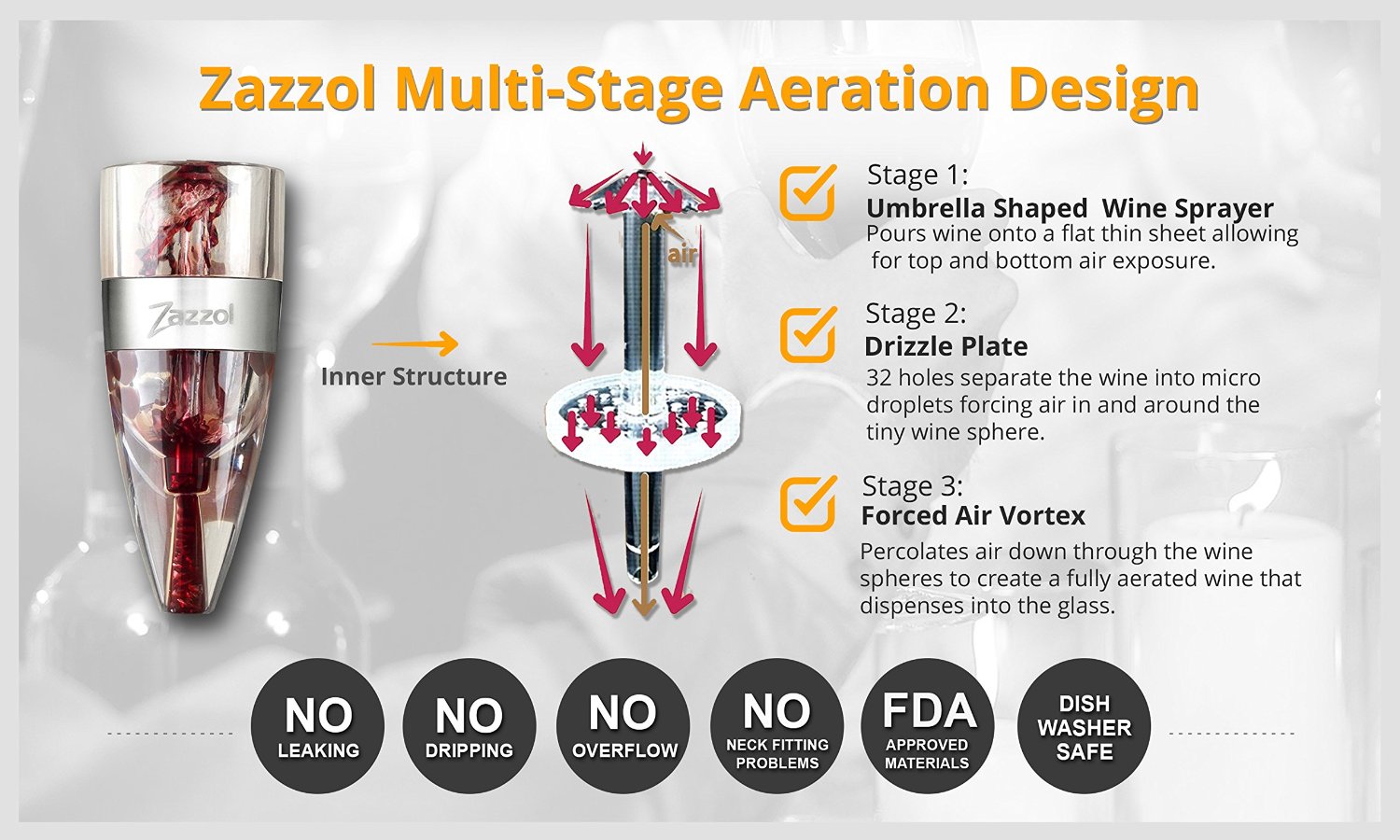 Our Experience and Review:
First of all we were very impressed with the packaging, it comes in good quality very well designed black box and the Zazzol Wine Aerator is well protected.
The Zazzol Wine Aerator Decanter is very easy to use, efficient, stylish and portable. It really does make a difference, we used it on two moderated price red wines and both resulted with an enhances and smoother flavor, fuller body and aroma without the need of waiting for the entire bottle to breathe.
This is how it works: Pours the Wine down over the Umbrella Shaped Wine Sprayer allowing for top and bottom air exposure, then it will drains through 32 holes, and lastly air is injected into the tube before the wine exits the bottom and into the glass.
When pouring wine through it, one can hear it gurgling and swirling, so I believe it is doing a good job of aerating the wine, and it does improve a freshly-opened bottle of wine, thanks to it we now can enjoy more, our wine and cheese nights.
I also like that it is easy to take apart to make cleaning effortless, just rinse with warm water and let it dry. So far I have had no problem cleaning it, and because of it's size it is also very easy to store in any small space.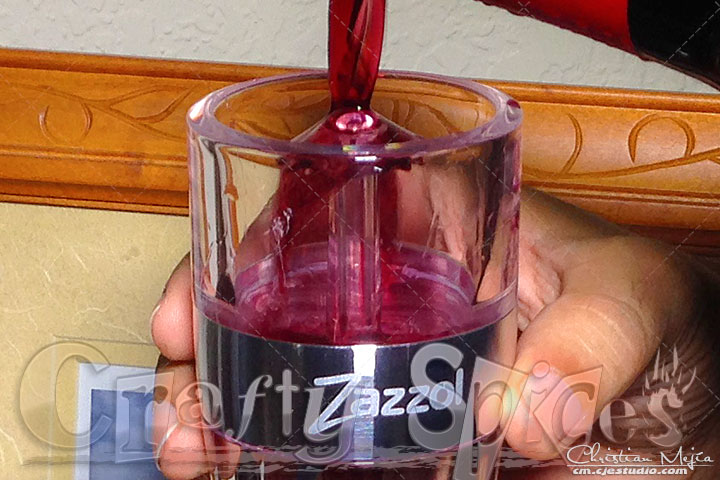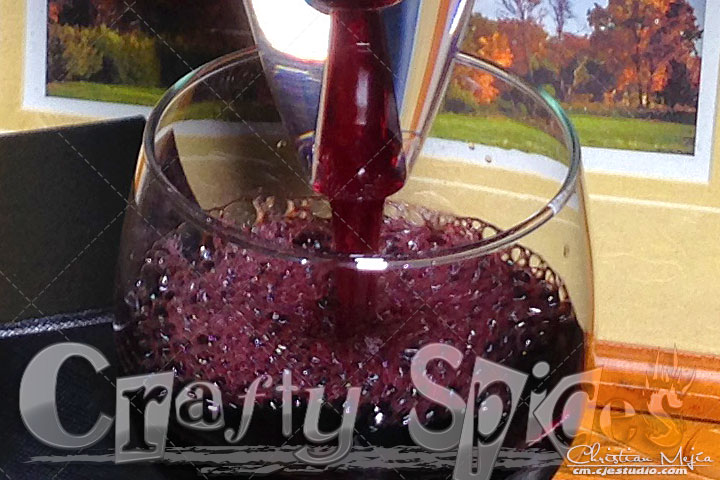 Pros:
3 stage aeration design
Portable
It come with a travel pouch
3-year warranty

Final Thoughts: We found the Zazzol Wine Aerator Decanter to be very easy to use, it does a good job of aerating the wine and bringing the aroma and flavor to live. We definitely recommend this wine aerator to every wine enthusiast.

The Company and Purchasing Information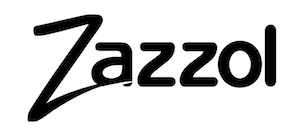 Zazzol specializes in beverage and cooking accessories. Our goal is to deliver high-quality, creative products that not only provide useful utility, but reinforce enjoyment and satisfaction in beverage and food.
Zazzol was founded in 2013 by Jen and Jill. Jen and Jill are wine and spirit enthusiasts that happen to have a passion for food and cooking as well. After years of searching for the perfect kitchen and entertaining gadgets, they took it upon themselves to create high quality beverage and kitchen products that provide everything people need to fully enjoy wine and food.
The Zazzol Wine Aerator Decanter line is only one of the many products that Zazzol offers. You may learn more about the company and it's products by visiting there
Website // Facebook // Twitter // Pinterest
To purchase the The Zazzol Wine Aerator Decanter go HERE
{xtypo_sticky}
Disclosure:
I received one or more of the products mentioned above for free using
Tomoson.com
. Regardless, I only recommend products or services I use personally and believe will be good for my readers. For our full disclosure and PR Info
Click Here
.{/xtypo_sticky}