Of course now that we are very familiar with liquid Chalks and we all love using them, we did not hesitate to open and use them as soon as we receive them. We would not have imagine that we would all be using the Liquid Chalkers as often as we do, we grab one and get going, not to mention our girls love to entertain themselves by coloring and or drawing on the glass door with the color Liquid Chalkers.
These Chalkers are great not just for playing but they are a useful tool to leave little messages to each other. I could imagine they would work really good with teenagers, since most of them seam to ignore notes and comment that they did not see them. With these chalkers you can write the message on the mirror were they will be looking at to brush their hair/teeth or on any other surface that you know they will be for sure staring at for a moment, no excuses allowed.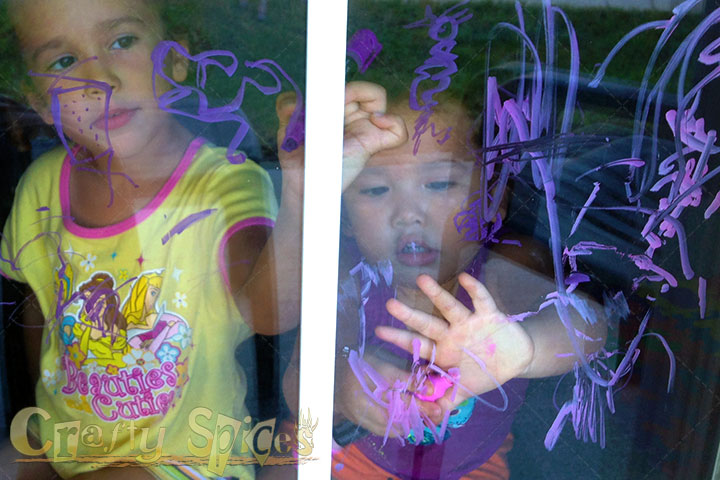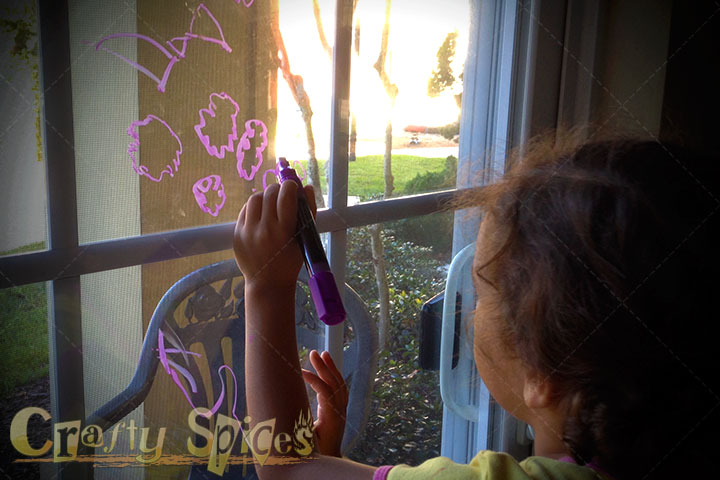 They work really well on black boards, white boards, glass and many other surfaces as long as the surface is non-porous allowing the liquid chalk to be wipe off easily. This particular pack brings 7 different vibrant colors plus a white chalked for a total of 8. Our youngest daughter does seem to put to much pressure and the tips tend to get beat up pretty fast, other than that we love the colors and all the beautiful art that our girls get to do.
The best thing is that clean up is super easy and the same way the girls get to draw, color and write they are able to clean after themselves with a simple cloth, at most if the colors have been on the surface for a long time the cloth has to be a bit wet.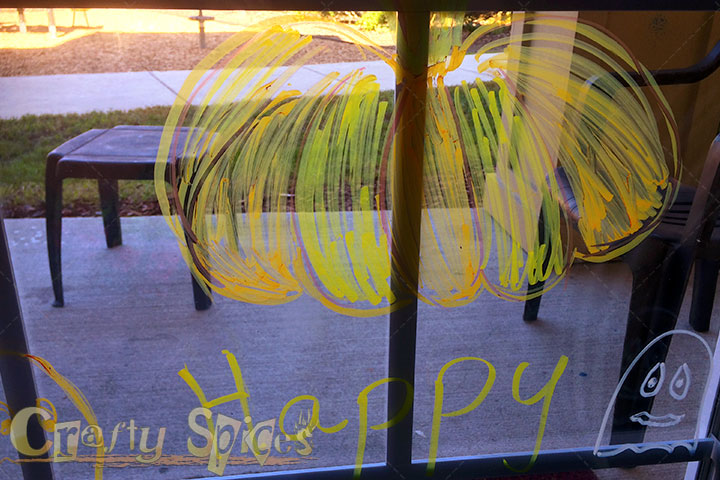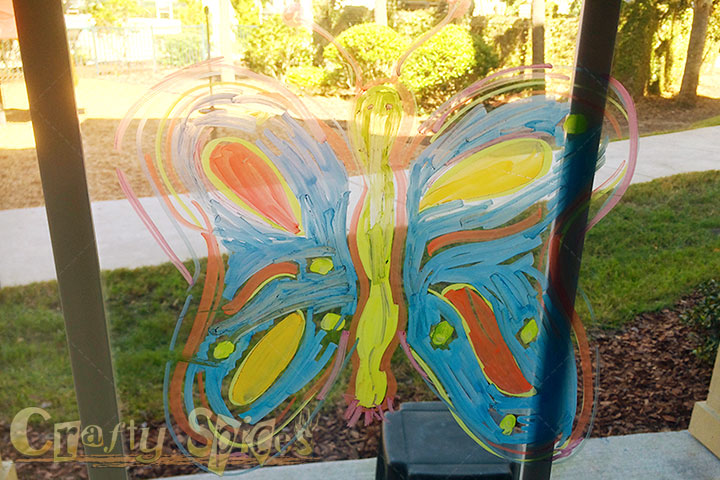 As with most thing we do with our girls, we always encourage education challenges and we have come up with a way to have them enjoy the liquid chalkers, be creative, practice their colors, words and drawings skills all at ones. We call this game "item on the spot" we say an item they have to say a color that the item has then write it (at least the first letter) or draw it on the glass with the specified color.
This is just one of many creative ways that we are using these fun bold colored liquid Chalkers.

Purchasing Information and how to Connect
The "Liquid Chalkers" are available to purchase:
Here in White
and
Here in Color
order them and experience all the fun yourself.
If you would like to learn more about Liquid Chalkers, connect with them via Facebook or Twitter.
Let them know you come from CraftySpices
{xtypo_sticky}
Disclosure:
No monetary compensation was given for this post. I received free products that facilitated this review. All opinions are 100% my own and may not reflect those of others or yourself. For our full disclosure and PR Info
Click Here
.{/xtypo_sticky}