The purpose of the HDMI cable is to eliminate extra cables by creating a standard of interconnection and in this way make things simpler for the consumer. The single cable delivers both high-def viewing and high resolution audio, from your high-def devices to your HDTV for an amazing viewing and listening experience.
Specifications and Features: Official Description, 6ft High Speed HDMI® Cable with Ethernet 28 AWG
HDMI® provides an interface between any audio/video source, such as set-top boxes, Blue-ray Disc players, DVD players, video game consoles, AV receivers and an audio and/or video monitor, such as digital television or plasma monitor, over a single cable.
Our High Speed HDMI® cables with Ethernet have been designed to meet the performance standards set by HDMI 1.4 and have passed stringent Category 2 testing. They are backward compatible to all previous versions.
Below are the major enhancements introduced in the HDMI 1.4 specification
HDMI® Ethernet Channel - The HDMI 1.4 specification adds a data channel to the HDMI® connection, enabling high-speed, bi-directional communication. Connected devices that include this feature can send and receive data via 100 Mb/sec Ethernet, making them instantly ready for any IP-based application.
Audio Return Channel - The new specification adds an audio channel that will reduce the number of cables required to deliver audio "upstream" from a TV to an A/V receiver for processing and playback. In cases where a TV features an internal content source, such as a built-in tuner or DVD player, the Audio Return Channel allows the TV to send audio data upstream to the A/V receiver via the HDMI cable, eliminating the need for an extra cable.
3D Support - The 1.4 version of the specification defines common 3D formats and resolutions for HDMI-enabled devices, enabling 3D gaming and other 3D video applications.
4K Resolution Support - The new specification enables HDMI devices to support extremely high HD resolutions, effectively four times the resolution of a 1080p device. Support for 4K allows the HDMI interface to transmit digital content at the same resolution as the state-of-the-art Digital Cinema systems used in many movie theaters.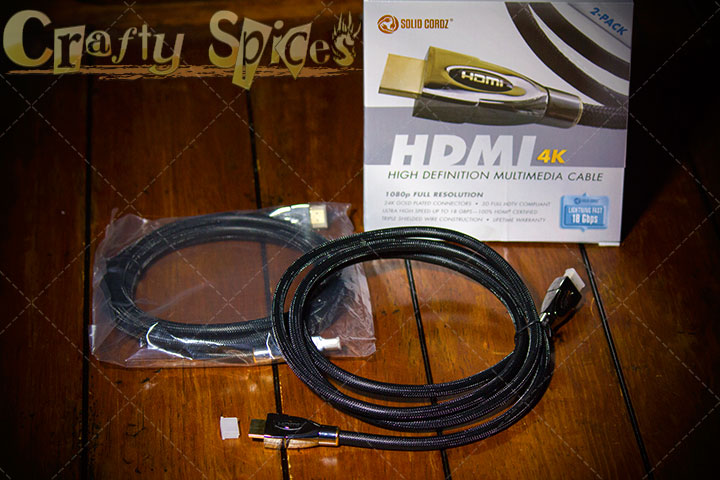 4K HDMI Cable Ultra Premium Series by Solid Cordz®

Our Experience and Review:
The Solid Cordz® 4K HDMI cable comes in a two pack set in a nicely design compact box, individually wrapped in plastic bags. The box is very descriptive and informative.
First lets talk about the quality of the Solid Cordz® 4K HDMI cable.
The cords for these cables are triple shielded, braided and extremely durable (compared to your standard HDMI cables), it will protect the cable from stretching or being bent and damage. It also provide protection from EMI/RFI signals as well (EMI, also called radio-frequency interference or RFI, radio frequency interference: is disturbance that affects an electrical circuit due to either electromagnetic induction or electromagnetic radiation).
It comes with HDMI covers to protect the connectors from dust and dirt while they're not in use. There is no labeling on the side of the cable (most HDMI cables I've seen do label some of the specs) I think this is because the braided material would make it difficult to be stamp with labels, the only label is on the metallic end-cap, in one side the word HDMI and in the other side the brand name Solid Cordz. The end cap are very stylish and have the look and feel of a high end product.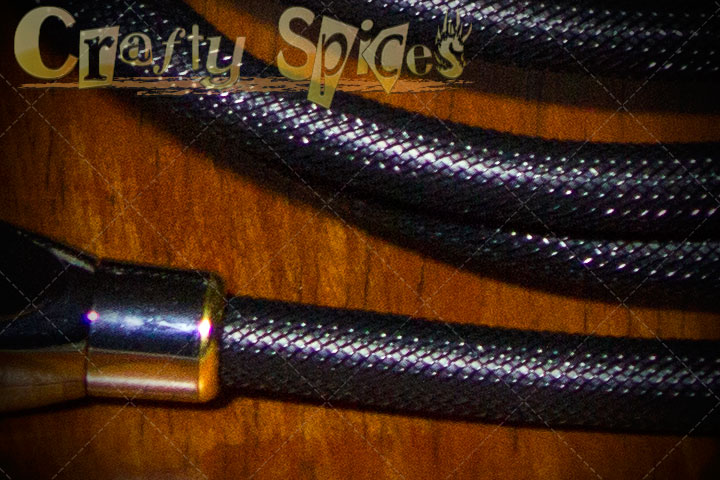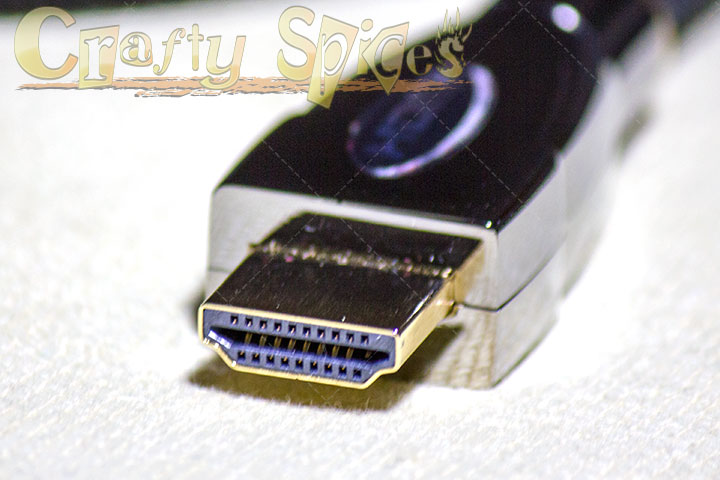 Close up of the 4K HDMI Cable Ultra Premium Series by Solid Cordz® cable and conector
The connectors have 24k Gold-plated contacts for Long-term dependability, more resistance to corrosion over time and to help to ensure long term performance. (Silver and Copper both corrode very quickly so that is one reason gold is used).
The Solid Cordz® 4K HDMI cable meets the HDMI 1.4 standard, but that does not mean it will utilize the full potential of this configuration, to be able of achieve the best performance you must have equipment capable of this standard across the entire system.
For testing the Solid Cordz® 4K HDMI cable I use all my gadget including, a Sony Blue Ray player, a PlayStation, a Mac Book Pro, and cable box connected to my Vizio HDTV.
While I do like it and it does a good job, I can honestly say I see no real difference between my old trusted HDMI cable and these cables from Solid Cordz. This isn't a bad thing of course, since the picture and audio were clear, sharp and vibrant, exactly what should be expected from having a good combination of source, high quality HDMI cable, and HDTV. I guess the difference, if any would be more noticeable in a 3D or 4K HDTV connected to the right High definition source, or in a setting in which all the system comply with the 1.4 specification standard. Beyond that, the cables plug in and work as advertised.
Pros:
- 1080p Full Resolution.
- 3D Full HDTV Compliant.
- 4K Resolution Support.

- HDMI® Ethernet Channel
- Ultra High Speed up to 18GBPS.
- Triple Shielded Wire Construction.
- Lifetime Warranty.
Cons:
- None so far, it works just as advertised.

Final Thoughts:
What I personally look for in any cables for my gadgets is not only the latest specifications but the actual physical build quality of the cables themselves and the Solid Cordz® 4K HDMI cable are well made, durable and have a stylish look, not to mention that they works very well.

The Company and Purchasing Information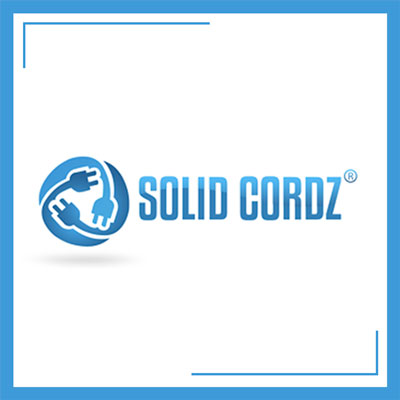 From
Solid Cordz®:
"Solid Cordz® is a company dedicated to provide a top quality line of extension cords and power cables which come in different length and functions for different purposes. Our aim is focused on customer satisfaction through our dedication to provide the best quality in all aspects of product performance, delivery and support. Solid Cordz will go above and beyond to ensure you are completely satisfied with our products!
To learn more about Solid Cordz® and it's products visit / follow via:
Website // Facebook // Twitter
To Purchase Click Here
{xtypo_sticky}
Disclosure:
I received one or more of the products mentioned above for free using
Tomoson.com
. Regardless, I only recommend products or services I use personally and believe will be good for my readers. For our full disclosure and PR Info
Click Here
.{/xtypo_sticky}