These are a few words and the product description directly from the company:
1) MAGNETIC SCREEN DOOR NIRVANA. If you've tried other flimsy magnetic screen door before, you'll notice the difference right away. #1 Best Screen has toughest, heavy mesh construction. Mosquitos and biting bugs stand no chance.
2) PUTTING THE MAGNETIC MAGIC BACK INTO MAGIC MESH SCREEN DOORS. #1 Best Screen has the full 83" height stacked with 26 powerful magnets - BURIED in the reinforced adjoining edges, so they'll never break or fall off. Install properly and you will have NO GAPS along the entire vertical closure. No bugs.
3) THE "VELCRO MILE". The ENTIRE FRAME of iGotTech's #1 Best Screen is lined with reinforced velcro. NO OTHER screen door offers this. With super-duty velcro around EVERY inch along the top and both sides, and additional support nails included, there's NO chance of this screen falling down, and NO chance of bugs.
4) KILLER VIDEO TUTORIAL. iGotTech's Creative Department fails us not. Use this Video to ensure you get your #1 Best Screen quickly installed right the first time, to maximize bug-free bliss.
5) OUR INFAMOUS "BUGS-NOT-INVITED" CONSTRUCTION GUARANTEE. If our #1 Best Screen construction quality, or anything about our product is not up to par: WE WANT TO KNOW. Our Top Priority is your satisfaction, and stand behind our products 100%. That means if you don't like it, you can return it for a FULL refund, no questions asked. Simple as that! No Risk trying this Premium Product Today.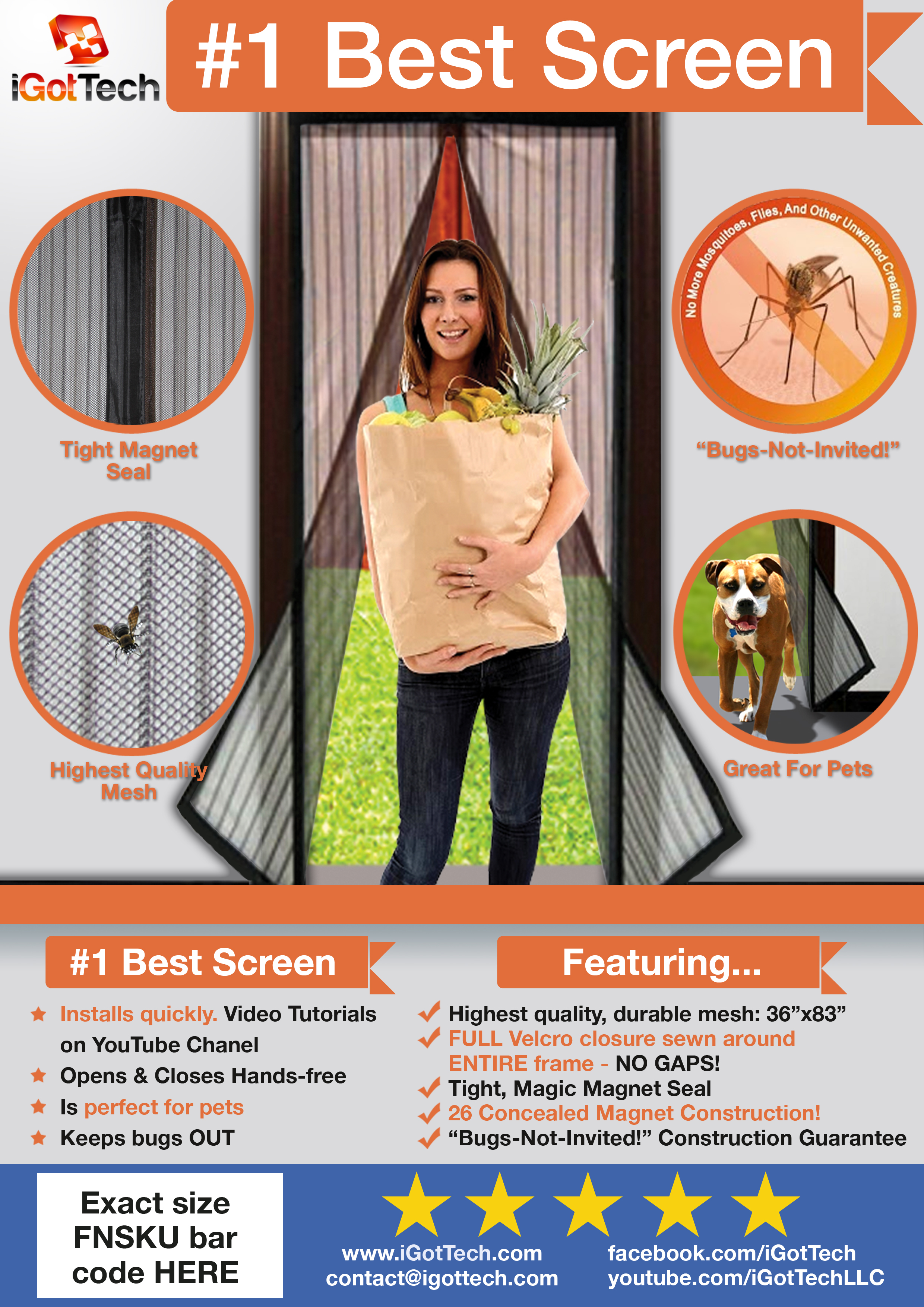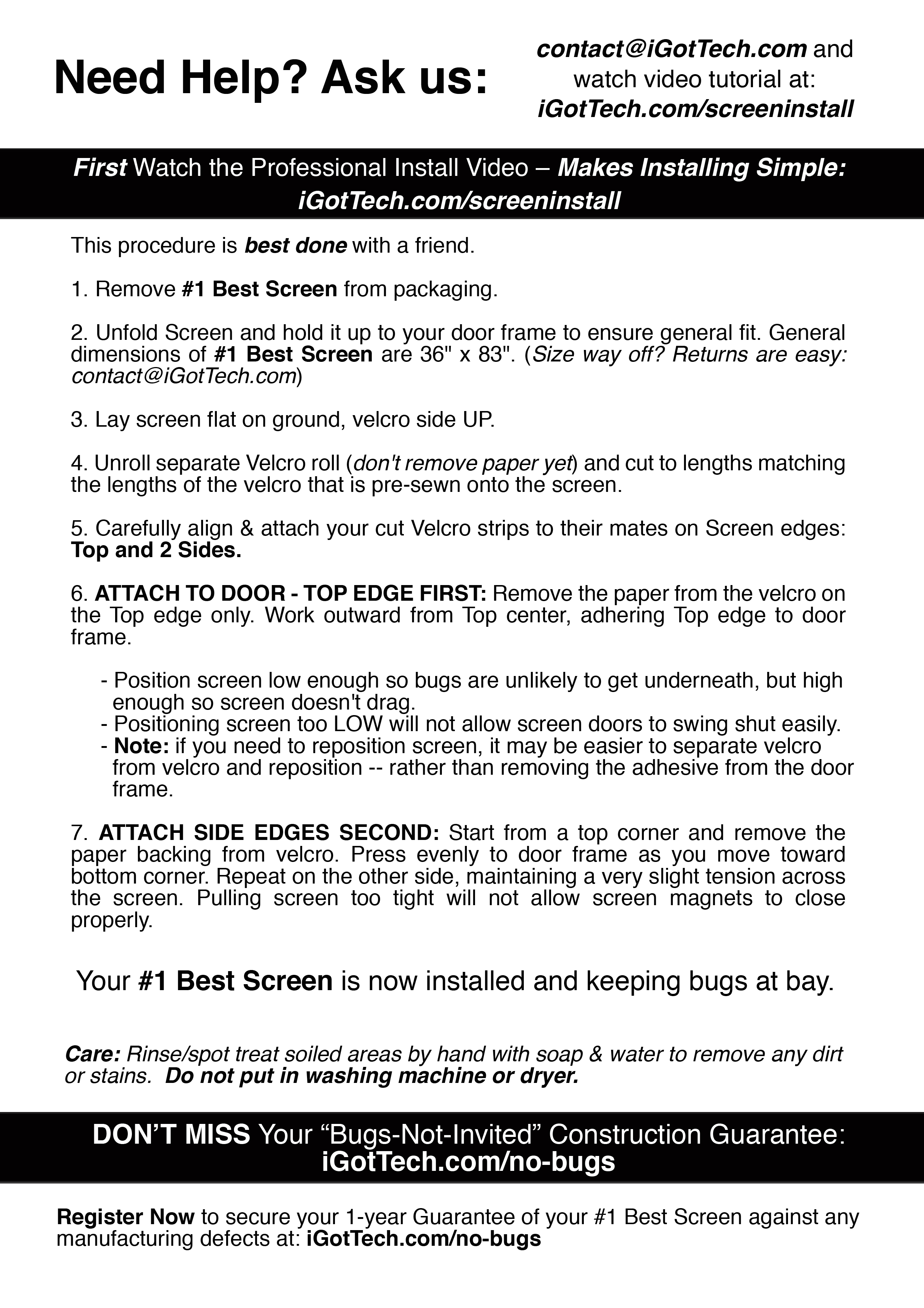 This iGotTech Magnetic Screen Door very easy to install, you just have to peel off the adhesive around the edges and attach it to the the frame of the door, you do have to make sure the frame is very clean and make sure to aline it before you stick it, it will be sealed in seconds and no bugs will be coming in.
Our experience with this product has been nothing but great, I love the fact that I don't need an extra hand to open screen and that the screen closes automatically thanks to the magnets that holds it close. The material seems very resistant and durable, and we can close the door without interruption of the screen or having to take it off.

The Company and Purchasing Information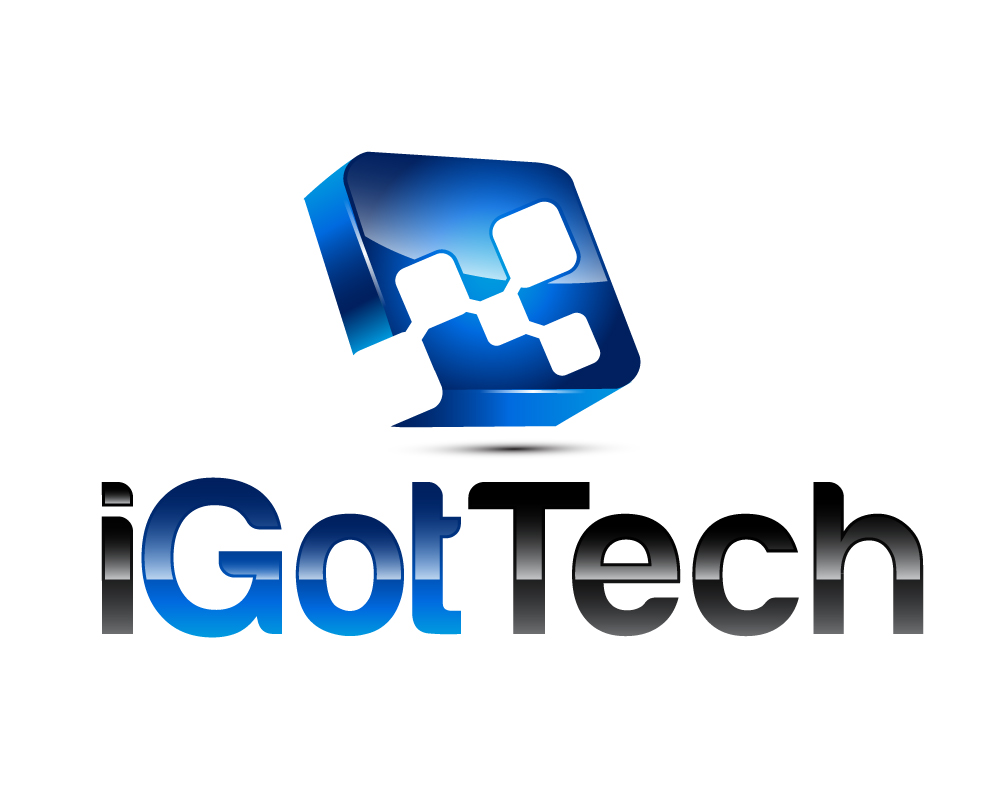 This is what they have to say about them: "At iGotTech, we are a bunch of guys that like to think we can provide better solutions to everyday life. Being on the cutting-edge of technology is important to us all, but we also appreciate simplicity."
To purchase this amazing product click Here
and order.
To learn more about iGotTech visit and/or follow them via:
Website // Facebook // Twitter // Pinterest
{xtypo_sticky}
Disclosure:
I received one or more of the products mentioned above for free using
Tomoson.com
. Regardless, I only recommend products or services I use personally and believe will be good for my readers. For our full disclosure and PR Info
Click Here
.{/xtypo_sticky}