Not so long ago our 2 year old became significantly sick at her early head start and was waking up all night with a rough cough and had much difficulty breathing. We took her to the doctors and she told us that she had bronchitis and also was developing a case asthma. She recommended us to give her albuterol treatments and to put a humidifier in her bedroom.
Close to the end of they year I was asked if I would review the Nuk Warm and cool Mist Ultrasonic Humidifier, and while we had used it, the actual need had not totally presented itself until then.
Specifications and Features:
Official Description.
The NUK® Powered by Bionaire® Ultrasonic Warm & Cool Mist Humidifier offers an advanced but easy-to-operate way to relieve the effects of dry air, so babies & children can breathe easier and sleep peacefully.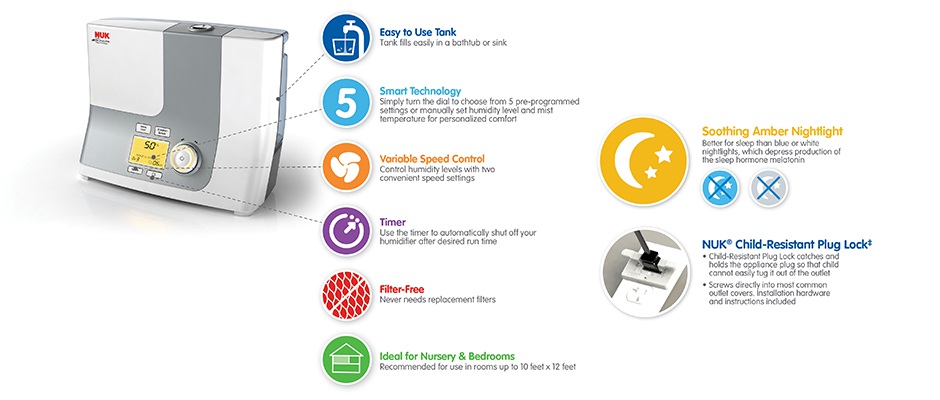 Powered by Bionaire® Technology
Calming amber nightlight for a great night's sleep
Runs almost silently
Child-Resistant Plug Lock catches and holds the plug, so your child cannot easily remove it from the outlet
Five preprogrammed settings include Comfort, Dry Skin, Allergy, Nose & Throat, Cold & Flu
Permanent filter never needs replacing
Provides both warm mist to soothe or cool mist to refresh
Digital humidistat adjusts automatically to maintain the desired humidity level
Adjustable auto-off lets you choose when the humidifier turns off
2 speed settings (Low, High)
For use in rooms up to 10' x 12'
Tank can be filled easily in a bathtub or sink
1.3-gallon capacity runs up to 24 hours per filling
3-year warranty
Package includes:
1) Nuk Warm & Cool Mist Ultrasonic Humidifier // 2) Plug Lock installation hardware and instructions
Our Experience and Review:
Since then we have bee using it on and off to help improve Kaylee's condition, so far we like it. The mist output is great and strong, although the warm mist takes a few minutes to warm up and it's really not that warm (if compared to the old vaporizer we have). We also like the adjustable Auto-Off that lets the user choose the desired time interval (8, 12, 16, or 24 hours) for the device to run and shut off.
The NUK Warm and Cool Mist Ultrasonic Humidifier runs quit silently, the amber light is very nice and it didn't bother us wile trying to sleep.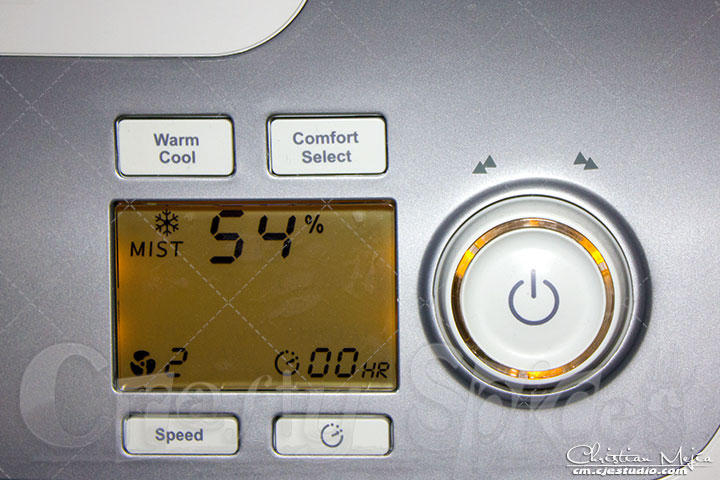 Nuk Humidifier display and controls
Nuk Humidifier water tank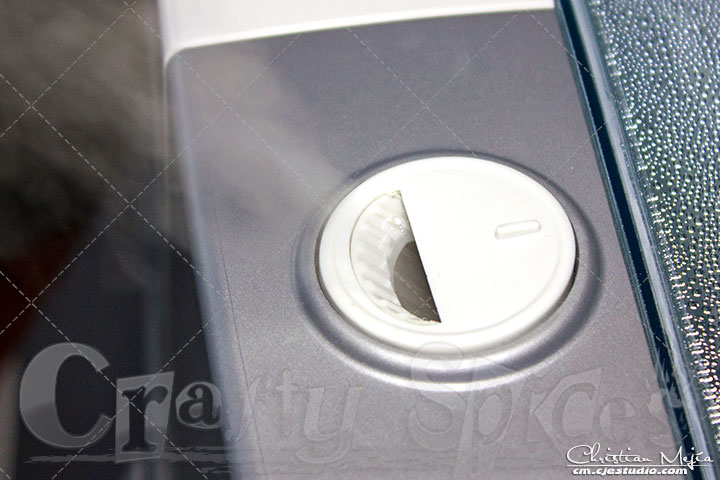 Nuk Humidifier vapor outlet
The five presets come very handy when trying to choose the best settings for a situation. (ALLERGY • COLD/FLU • COMFORT • DRY SKIN • NOSE & THROAT). You can also adjust manually the humidity level ranging from 35% to 60% or "Stay On", When the room humidity level rises above the set humidity, the humidifier will stop. When the room humidity level drops below the set humidity, the humidifier will turn on automatically to maintain the preset humidity level.
Once the tank is empty, the humidifier will shut off automatically. The water fill hole is on the big flat side of the tank, making it somewhat difficult to empty and dry it out for better storage. The good thing is that so far after the tank is filled with water, even the times that we had to move it from one room to another we never really encountered leaks.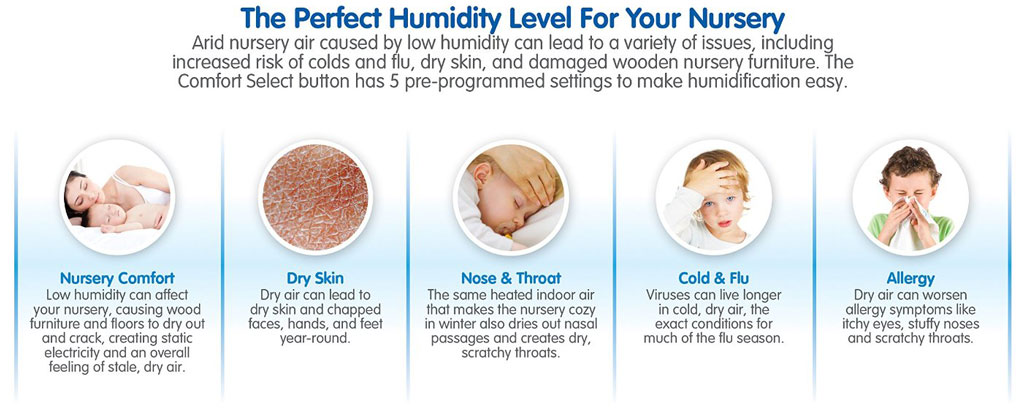 Pros:
Child-Resistant Plug Lock
2-in-1 humidification including warm soothing mist or cool refreshing mist
5 pre-programmed settings
Automatically shuts off when the tank is empty
3-year warranty
Cons:
The warm mist could be warmer.
It is somewhat difficult to empty the tank and dry it for storage.

Final Thoughts: This is a very useful and convenient humidifier, it's a great to have both warm and cold mist in the same unit, and an advantage to have presets and auto-off settings. Last but not least I like that it shows the humidity level in the room.

The Company and Purchasing Information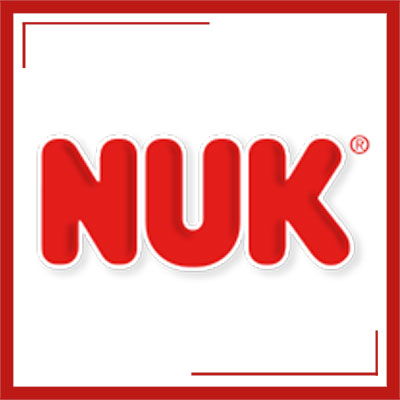 The NUK® family of brands design and develop superior products that enhance your child's overall development. By combining years of expertise and trust, we are committed to nurturing your children's healthy transitions from birth to toddler.
The NUK® Powered by Bionaire® Ultrasonic Warm & Cool Mist Humidifier line is only one of the many products that Nuk offers. You may learn more about the company and it's products by visiting there
Website // Facebook // Twitter // Pinterest // Youtube
To purchase the The NUK® Powered by Bionaire® Ultrasonic Warm & Cool Mist Humidifier go HERE
{xtypo_sticky}
Disclosure:
No monetary compensation was given for this post. I received a product to facilitate this review. All opinions are 100% my own and may not reflect those of others or yourself. For our full disclosure and PR Info
Click Here
.{/xtypo_sticky}