Some of the fact that we learned directly from the company about the Australian Tea Tree Oil are as followed:
One of the most versatile essential oils. Naturally fight Acne, Toenail Fungus, Lice, Yeast Infections, Skin Tags, Cold Sores, Dandruff, Ringworm, Fleas, Warts, Psoriasis, and More.
Use to make your own Shampoo, Lotion, Soap, Face Cleaner, Body Wash, and Toothpaste. Stop polluting your home and make all natural Household Cleaners, Detergents, Shower Sprays, Bathroom Disinfectants, and Kitchen Sprays.
Every purchase comes with a FREE 100 PAGE GUIDE. We provide you with all the ways to use tea tree oil to improve your life, and replace harmful cleaners around the house. This is your's to keep even if you return the tea tree oil.
We Have the Tests to Prove Our Tea Tree Oil's Purity and Potency. Many essential oils are diluted to cut costs. We have the Gas Chromatography Report to prove our tea tree oil is 100% undiluted, and without impurities. Find out what the Aborigines have known for centuries about this amazing gift from nature.
We agreed to review this product and this is what we have to say:
I like that the bottle has an internal cap that controls the amount that come out, which helps plenty when trying to add a specific amount or number of drops. The smell of course is great, so much that I have used it directly for relaxation or as some may call it Aromatherapy.
I was very impressed with the Recipe Guide they provided, which they give to everyone that purchases the Australian Tea Tree Oil. It includes great information about the origins of Tea Tree Oil and some excellent recipes that I had never really heard about. It's amazing the amount of things we can make and or accomplish with Tea Tree Oil.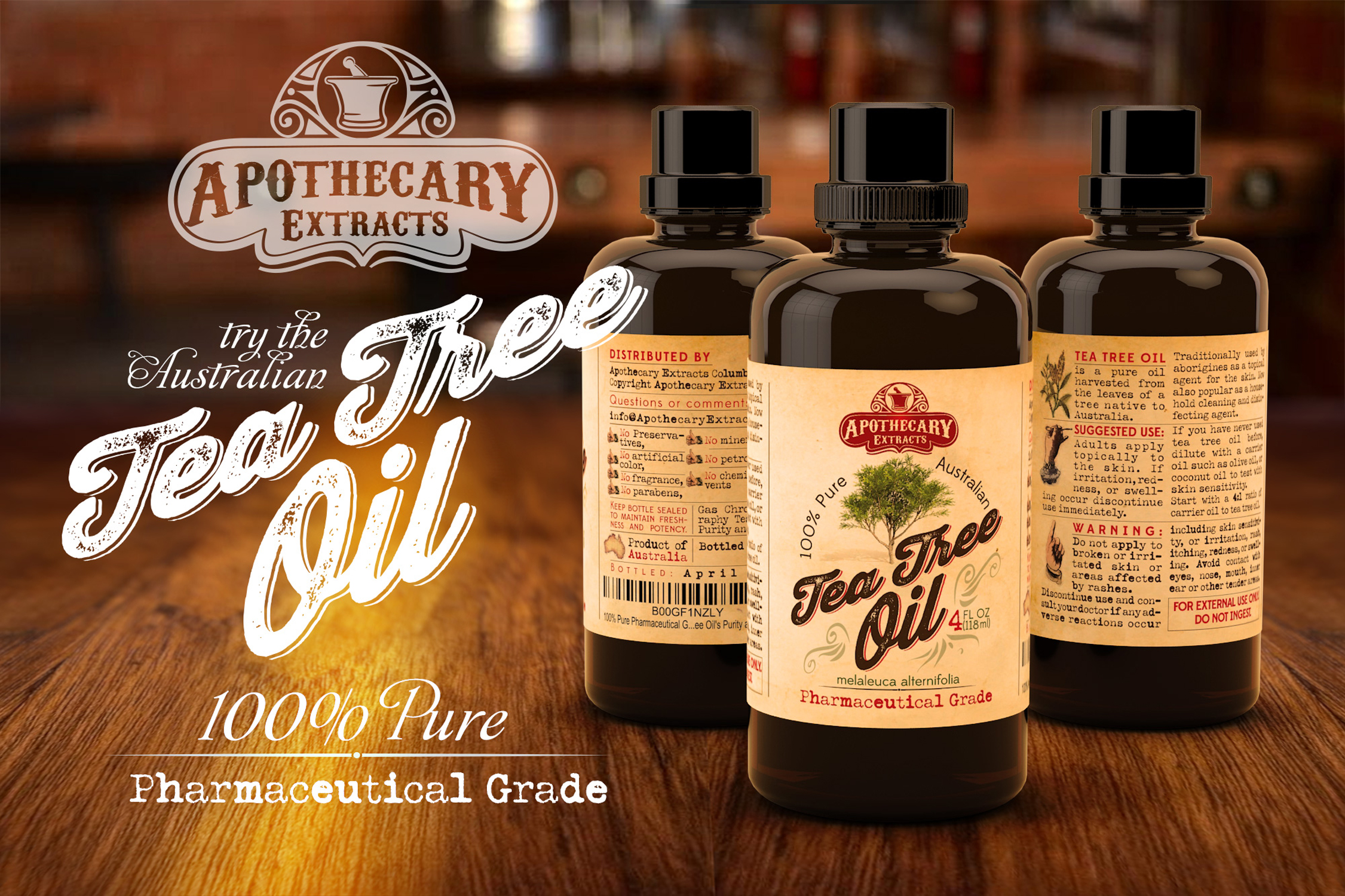 One of the recipes from the Free Recipe Guide that we tried was the "Moisturizing Oil Treatment". It's very easy to make and simple to use and we have been very happy with the results, our hair feels silky and hydrated after using it.
I may not be all the way into essential oils, but I do like to use a few here and there for many things. Living a more green life on an everyday bases has indeed become our goal and essential oils could be a great part of our life.

Purchasing Information
If you would like to purchase the Apothecary Extracts 100% Pure Australian Tea Tree Oil bottle of 4oz, you may buy it through this link:
100% Pure Australian Tea Tree Oil
for $24.99 (As of this Post).
{xtypo_sticky}
Disclosure:
I received one or more of the products mentioned above for free using
Tomoson.com
. Regardless, I only recommend products or services I use personally and believe will be good for my readers. For our full disclosure and PR Info
Click Here
.{/xtypo_sticky}