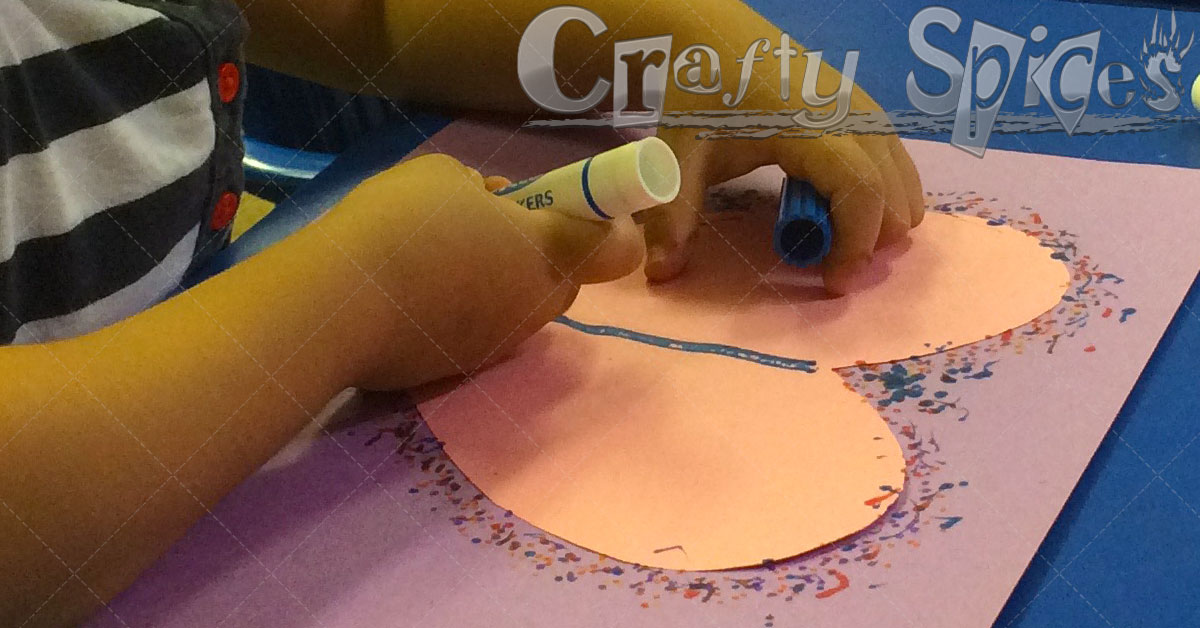 While we have been talking about
Valentines Day
, this Art Project surely can be done any time of the year to give to a loved one.
Having Fun with our children is great, being creative and incorporating educational elements can be the tricky part, however with a bit of practice it can become second nature to everything that you do.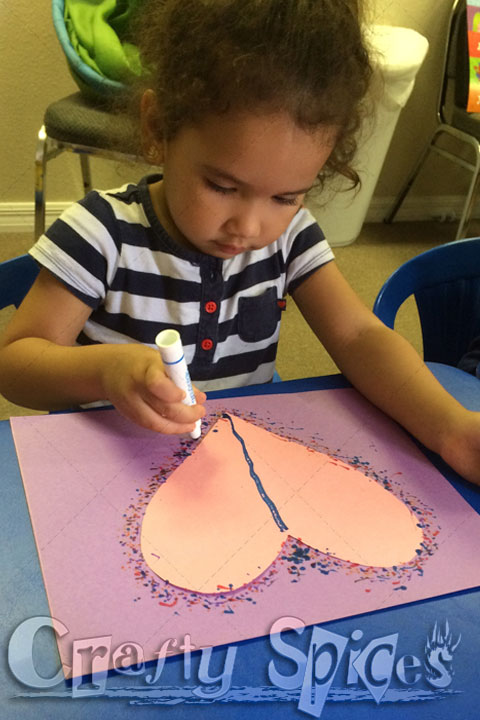 "Concentrated making her Master Piece"
Educational Re-enforcement:
Shape: Heart
Colors: Child can choose 2 colors for the construction paper that they will be using.
They can also say out loud each color as they select it to make polka dots.
Art: While it may be simple it is a form of beautiful art, yes dot art or as it's really called Pointillism a technique developed in 1886 and still being used by many artist creating art pieces made entirely out of dots.
We would normally do this with either paint or stamp markers, however we did not have neither of these at the moment, so we ended up using regular washable markers (they worked fine).
Material we used:
Construction Paper (2 different color sheets per child)
Double sided thin tape
Markers
Scissors
Creativity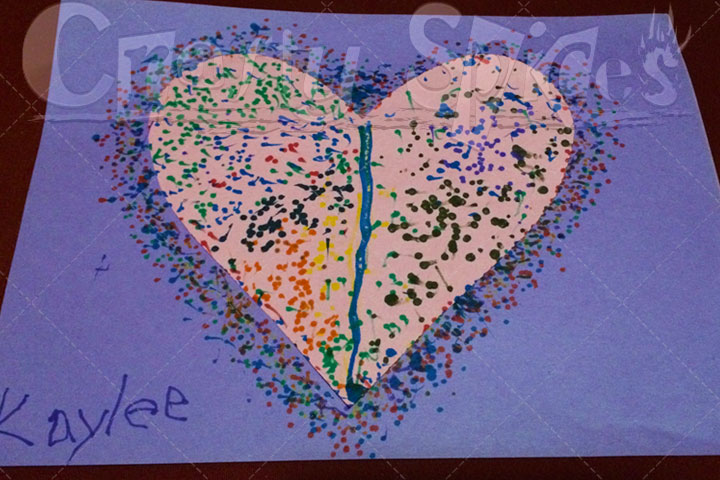 First, take one color construction paper, draw and cut out a heart shape.
Place double sided tape to the heart and center it on a different color construction paper.
Then let the kids have fun making polka dots all around the heart. Our little one always has so much fun doing this and she can spend a very long time creating her master piece, I would ask "Are you ready? and she would answer "No, I am not done yet mommy" "Not yet mommy"….
After they are done, remove the middle heart and you will end up with a lovely heart surrounded by polka dots.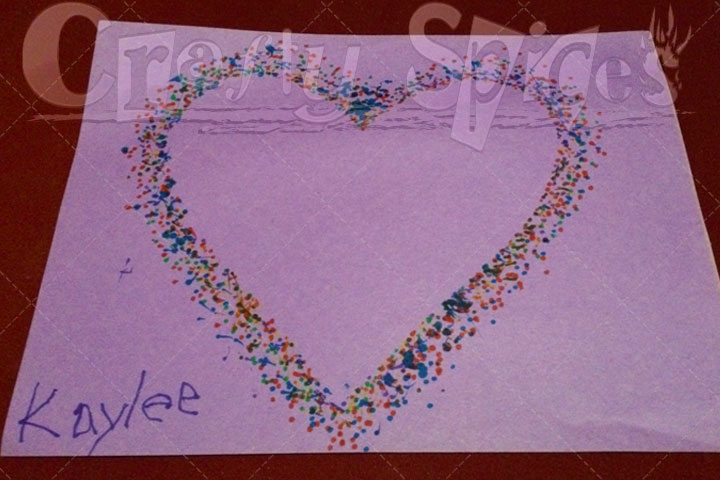 "Kaylee's lovely Art Project"
This same concept can done with different shapes and regardless of how many time you make it they always have much FUN.
You may also check out these other Valentines Crafts projects: