That being said we like to find plenty of activities to keep them busy and engage in productive, fun, and safe things. This is where things like Liquid Chalk come into place.
Our girls love to color, regardless if it is with crayons, water-colors, paint or Chalk-Markers. Keeping these markers at arms reach comes handy, ones they need something to do we take the markers out.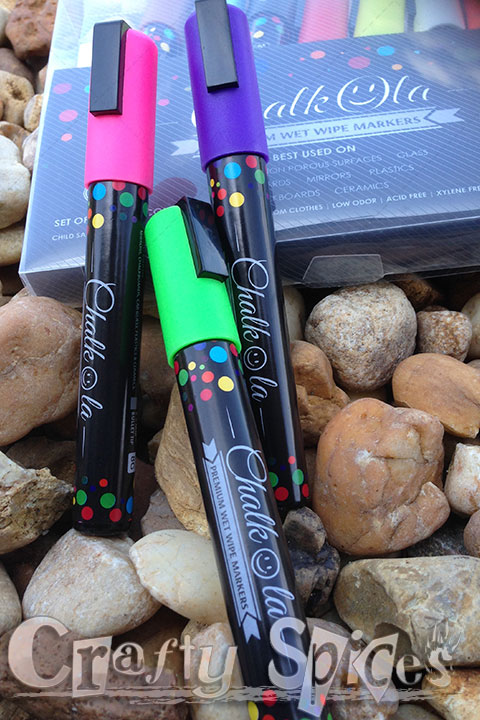 Per the Manufacture:
LOOKING TO MAKE DOODLING MORE FUN? Enter Chalkola Chalk Markers - These Premium Wet Wipe Markers will help you beautify and Brighten any mini, small or large craft with Vibrant fluorescent colors! Most trusted & widely used brand across USA by artists, crafters and parents.
They replace Regular chalk which leads to dust, dull creative art, not so great fine point. Chalkola dry erase markers are a great option if you want bold and smooth letters that wont be smudged. It is easy to write with and can be used for kids projects, Brainstorming ideas in your Workplace, Cafe Menu, Message boards, creating art at home, For all temporary Commercial Applications, Car windows, Non porous classroom chalkboards, Teacher supplies.
What separates Chalkola chalk paint pens from the rest? It's really simple. It starts with our premium quality nibs (made in Japan) and amazingly bright inks. We've gone to great lengths to source the highest quality components for you, enjoyed by artists and crafters all over the USA.
You'll just love these Chalk Ink Markers! A Marker can be used as return gifts for kids birthday, for party decorations or as birthday party supplies. Else use them for Special festive decorations Like Easters day, Mothers & Fathers Day, Halloween, 4th of July. These Glow pens offer fantastic value with 10 great colors - white, red, orange, green, black, yellow, blue purple, pink and brown in every pack! Ink dries completely to a paint like, smudge proof finish and gives a metallic acrylic, oil paint and watercolor feel. The 5.5mm bullet tip ink wipes with a damp cloth and removes completely and easily on non-porous surfaces (Stickers, Paper, Tile, Garden, Plastic)
These Erasable pens are not messy, Children Friendly, Removes cleanly with no stains, Long storage life. Noise Free - No more screeching on the boards of chalk, No more - Mom i am bored!

Our Experience
While these are not the first chalk markers that we use, they sure are the ones with the brightest colors. Being familiar with Chalk Markes I kind of new what to expect, however they did exceed my expectations, and below I tell you why.
Each color is vibrant and slide easily letting little ones and grownups write and draw very easily on multiple non porous surfaces, every times coming out very smoothly. If you or your children are doing a multicolor art where 2 or more colors touch, my recommendation is to use one color and let it dry, unless you would like the colors to blend together.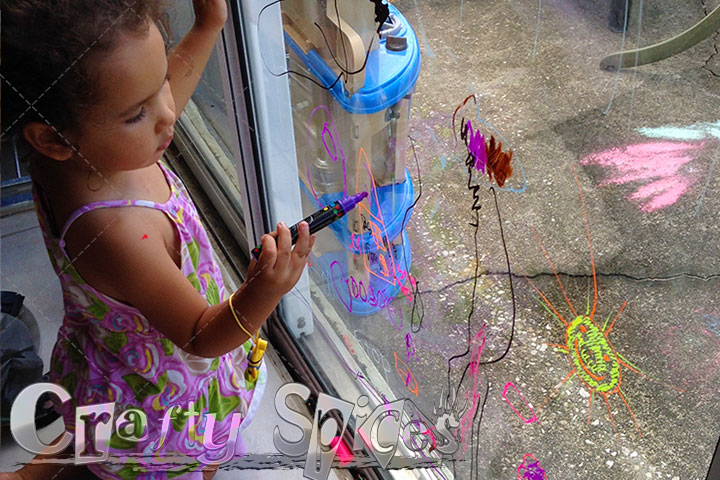 There have been a few times where we have forgotten to clean the beautiful art created with the chalk or Chalkboard markers by our darling daughters and my husband thought for sure that they would be very difficult to remove, however I was happy to prove him wrong, it just took a wet cloth.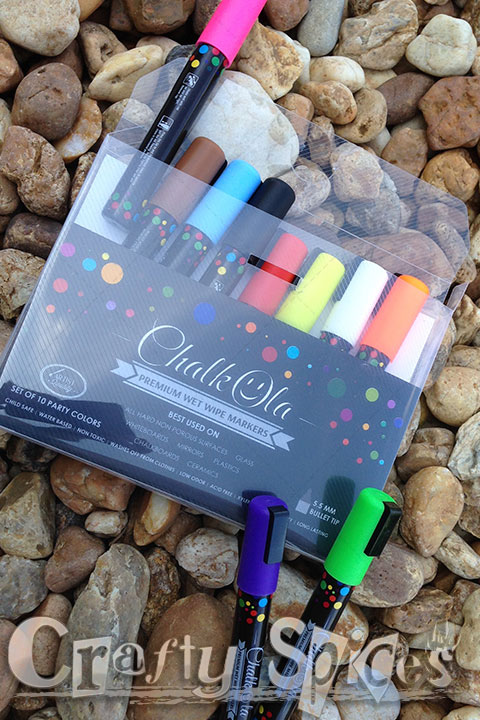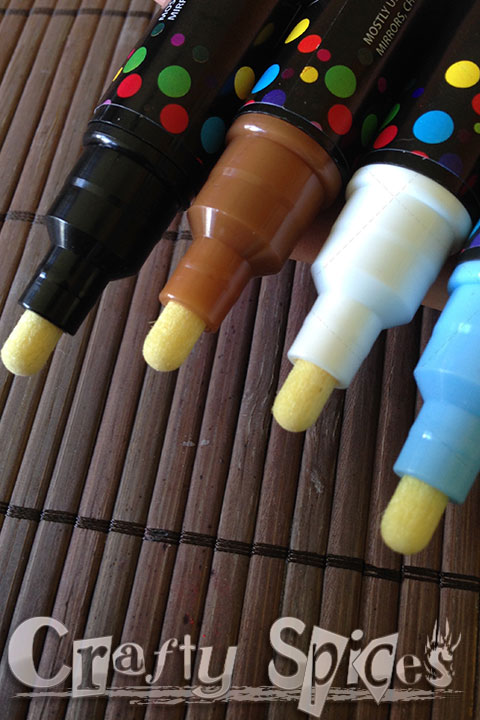 Final Thoughts: Our girls love the ChalkOla Chalk Markers and so do I. I like them because they simple to use, they encourage artistic creativity and they are extremely easily to clean afterwords.

Purchasing Information
The "Liquid Chalk Ink Markers by ChalkOla" are available to purchase:
HERE
You may also visit ChalkOla's Website to learn more about their products
Here
{xtypo_sticky}
Disclosure:
I received one or more of the products mentioned above in exchange of my honest oppinion. I only recommend products or services that I personally use and believe will be good for my readers. Affiliate links may be included, for our full disclosure and PR Info
Click Here
.{/xtypo_sticky}