I was offered the opportunity to try the Francois et Mimi Vintage Double Wall French Coffee Press and I immediately thought about my lovely husband and how much he would like this. Without even reading much about the this Coffee Press I was willing to give it a try, tested and use it for our daily coffee making, and maybe I would be able to make some tea for myself using the same French Press Pot.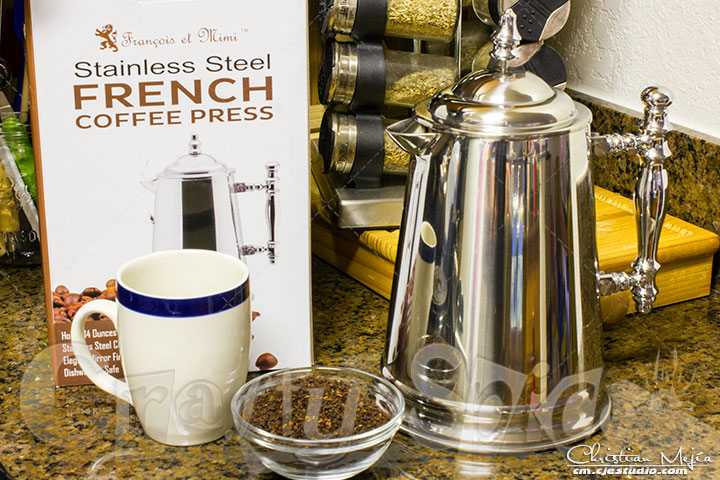 Specifications and Features:
Official Description.
Enjoy fresh coffee every day with this elegantly designed French coffee press. Product features a no-drip spout and the large size accommodates three standard coffee cups.
USPTO Protected Custom Vintage Design
Dishwasher Safe
Holds 1000ml, or 34oz
Double wall feature keeps liquids hot longer
Dribble-proof spout
What's in the box:
1) 1 Vintage Double Wall French Press

Our Experience and Review:
Ones we receive the box the first thing I notice was that it is larger than I expected and would hold plenty of coffee to serve plenty of people or like we do it it would last my husband the entire day, and since most of the time he likes to have it cold I knew we started off on the right foot.
The Francois et Mimi French Coffee Press has a beautiful vintage look and design, it's made entirely out of Stainless Steel with a mirror-like finish. It has a broad base making it very sturdy and keeping it stable on a table or countertop. The double wall keeps the brewed coffee/tea hot while maintaining the outside of the pot safe to the touch.
To brew your coffee or tea, just boil some water in a separate pot, while waiting for the water to boil, grind some coffee beans (it is better to use a coffee grinder to achieve a coarse coffee ground, that using regular fine coffee since this can clog the metal filter of the plunger) and pour into the French Press 2 tablespoon of coffee grounds for every 8oz of water that you will be adding. Once the water is boiling pour it into the Coffee Press pot, put the lid on but do not press it, wait for at list 5 minutes then press slowly the plunger down. Serve and smell the full aroma, then enjoy the richness of your fresh cup of coffee. If you like your coffee stronger then add less water.
Our one concern, is in reference to the lid, it has an open and a closed position for pouring, but there is no mark or indication on the lid to tell you when it is open or close. In addition, when the lid of this French press is in the closed position, it's not closed all the way, because there is still a gap between the bottom of the lid and the spout opening, which means that heat can escape from the press cooling your brew faster than expected.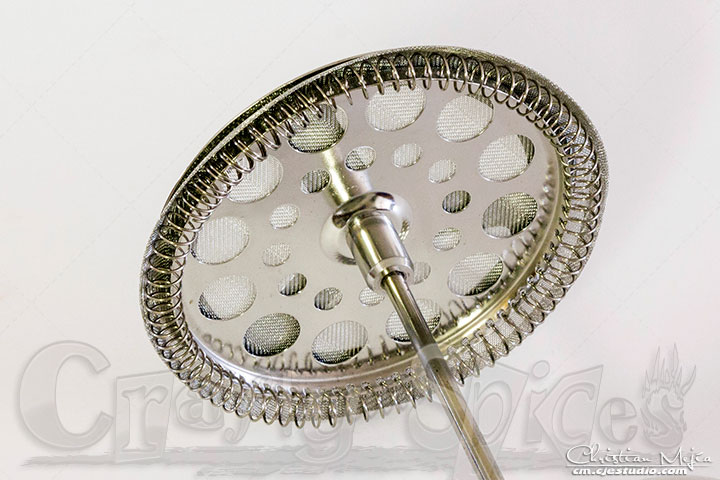 Pros:
Double wall helps keeps your liquids hot longer
Dribble proof spout
Made of stainless steel
Dishwasher Safe
Cons:
There is no marking on the lid to indicate open/close
It does not close completely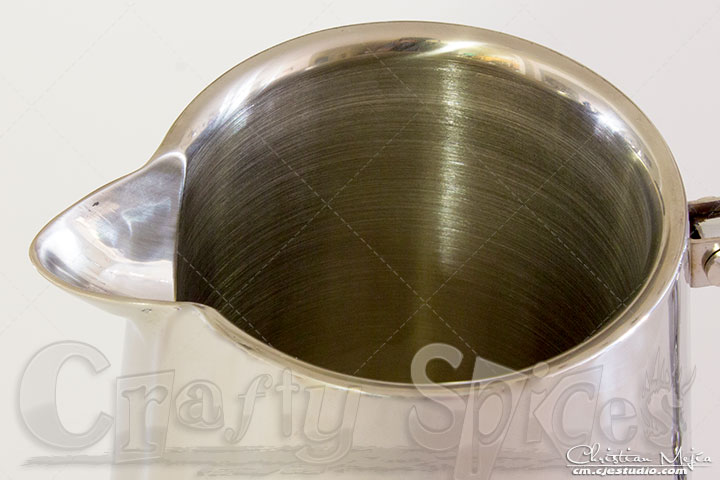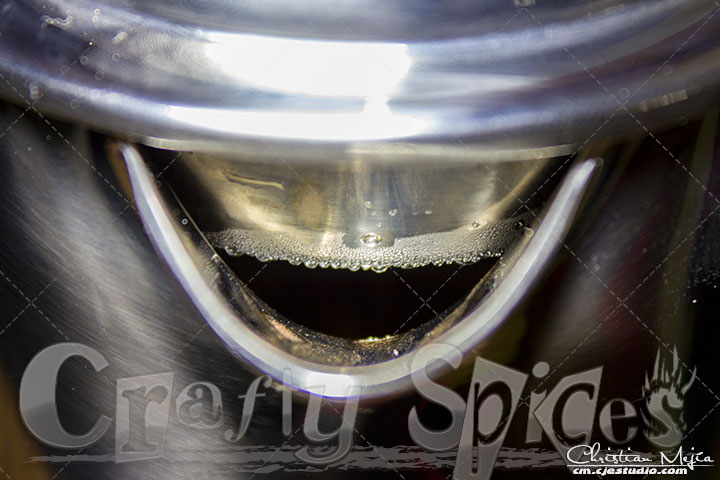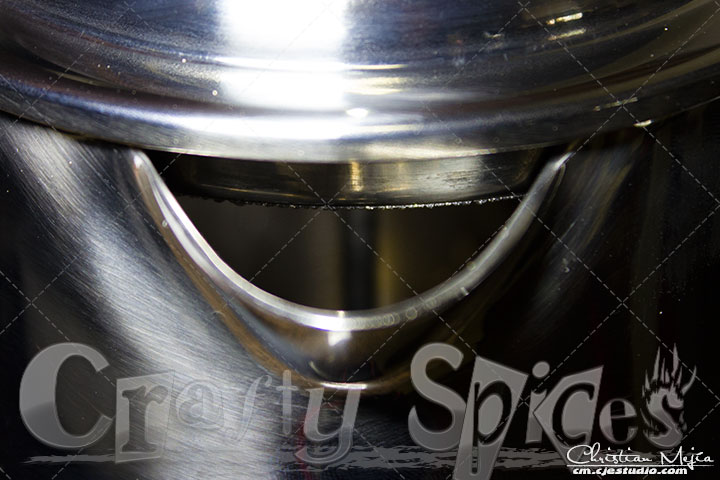 Final Thoughts: This is a great quality, durable and elegant French coffee press, that does exactly what it's suppose to do, not to mention it provides a simple way to make great testing coffee. I also love the fact that because of it's hight quality and nice presentation I can take it directly to our table to serve our guest.

Purchasing Information
If you would like to purchase the "Francois et Mimi Vintage Double Wall French Coffee Press" click:
HERE
{xtypo_sticky}
Disclosure:
I received one or more of the products mentioned above for free using
Tomoson.com
. Regardless, I only recommend products or services I use personally and believe will be good for my readers. For our full disclosure and PR Info
Click Here
.{/xtypo_sticky}