And yet I have always struggled with different types of goggles out in the market, after reading about the Frogglez Goggles I knew that we had to try them. They are goggles specifically design for children and they seem to understand the current issues that we face with traditional goggles and how parent's struggle to keep them on little ones without them fighting over the issue (most likely because they are uncomfortable).

The Frogglez Comfortable Swim Goggles for kids is available in 3 colors. Our girls are very into purple these days, so there was no question in my mind that we should get the purple one for them. The girls had no idea that we would be getting this, but as soon as we open the package our 5 year old said is that for me? or for my sister? they look really nice mommy… They are for both of you I replied. Hurray they both said.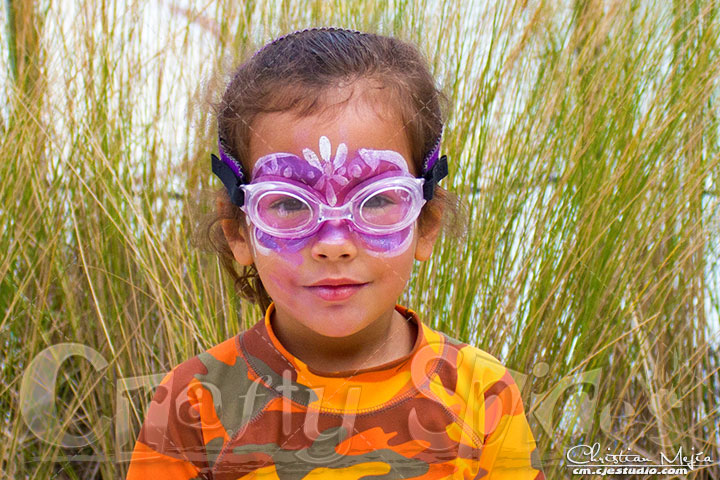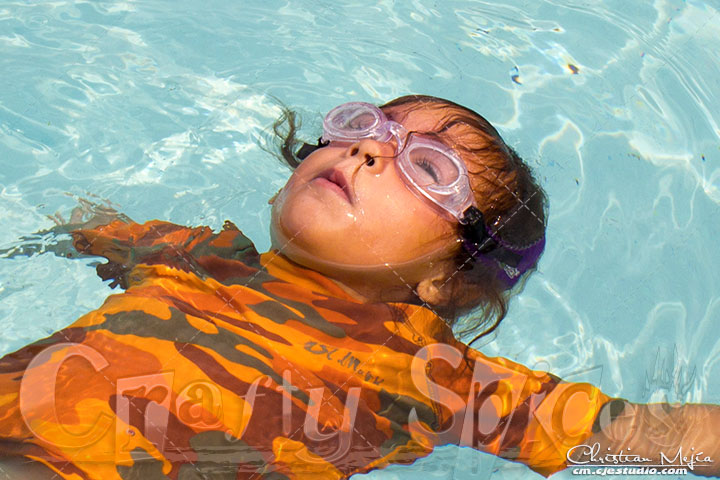 Below are a few of the benefits and features per the company product specifications:
BENEFITS
Patented soft and comfortable neoprene strap design that does not pull hair
Easy Velcro® size adjustments
Removable comfort strap can be attached to your goggles of choice
Frogglez® float
Kids can put them on by themselves
Fun colors
FEATURES
Adjustable Universal Strap attaches to most swimming goggles in the market
TPE hypoallergenic goggle frames
SAFE: Frogglez® are independently tested to be Lead-free, Phthalates-free and Formaldehyde-free
Edge stitching to maximize the life of the Frogglez® strap
Quality Velcro® attachment for size adjustments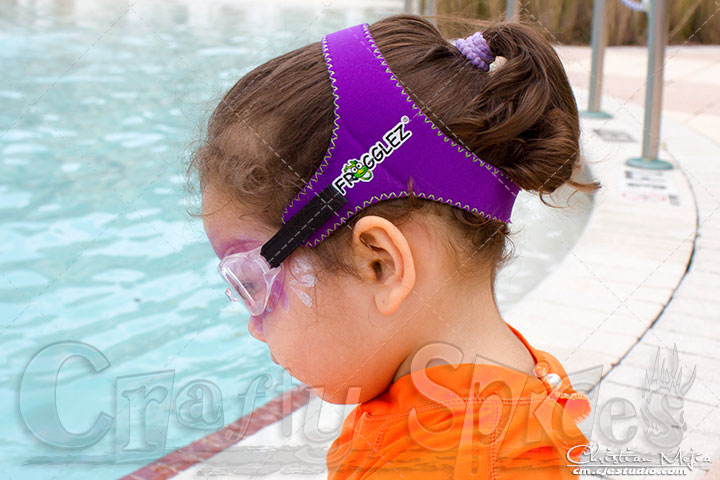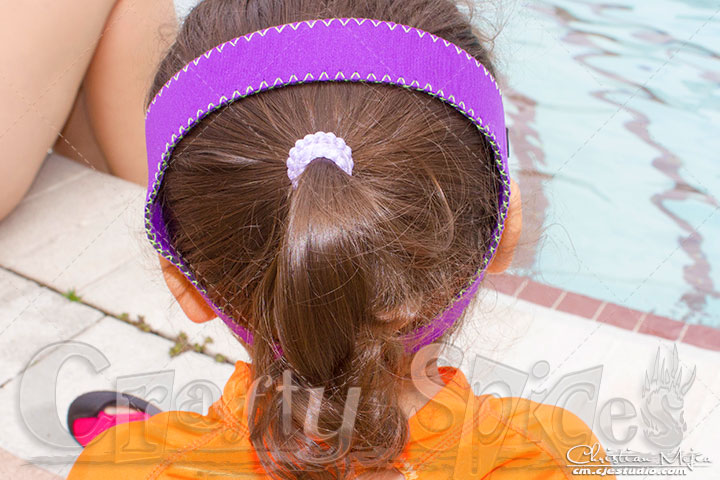 The side velcro provide somewhat of un adjustment and the material is meant to adjust to the shape and size of the user. While personal fit may be wonderful for some people specially if you just have one child or if you get one of each of your children, in our case knowing that the girls do go under water without goggle and that we like for them to also feel comfortable without goggles we thought it would be fine for them to share. It's been ok for now but I can see how the material is expanding most-likely to adjust to Kira's (our oldest) which is making it a bit looser on our little one, it still fits but I think if Kira continues to use them they will probably end up not working well for Kaylee (our youngest).
Final Thoughts: Great invention, something that the market and little swimmers really needed, if the company would add some type of manual adjustment system, not sure if it would be on the sides (like traditional goggles) or on the top and bottom portion of the neoprene strap it would definitely be the perfect set of goggles for little eyes.

The Company and Purchasing Information

This is what they have to say about them: "Frogglez Goggles were created by a dad, who was frustrated with swim goggles. They were a bear to adjust, tight, pulled out hair and always slid down the back of the head resulting in the ears being pushed out like dumbo.
Frogglez Goggles are designed for non-competitive swimmers who want a more comfortable, stylish solution to traditional archaic swim goggles."
To purchase this amazing product click Here
and order.
To learn more about Frogglez visit and/or follow them via: Website // Facebook // Twitter // Pinterest
{xtypo_sticky}
Disclosure:
I received one or more of the products mentioned above for free using
Tomoson.com
. Regardless, I only recommend products or services I use personally and believe will be good for my readers. For our full disclosure and PR Info
Click Here
.{/xtypo_sticky}